Events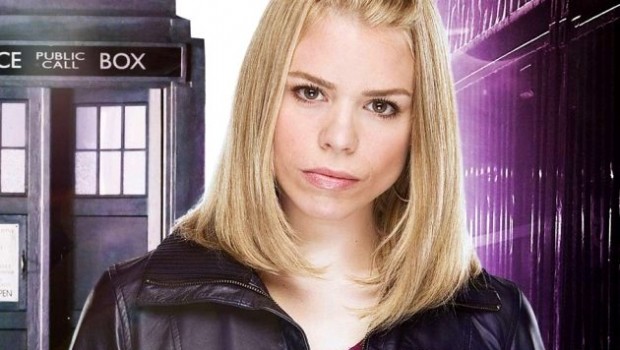 Published on December 13th, 2013 | by Admin
Doctor Who star Billie Piper heading to Perth and Adelaide for Oz Comic-Con
Piper will be in the company of retro-TV royalty, with television stars Shannen Doherty (Beverly Hills 90210, Charmed), Kevin Sorbo (Hercules from Hercules: The Legendary Journeys) and Corin Nemec (Parker Lewis from the cult-favourite 90's show Parker Lewis Can't Lose) also confirmed.
Piper, Doherty, Sorbo and Nemec are just four of the international and local celebrity guests heading to Perth and Adelaide for the super-sized Oz Comic-Con events, which will take place on March 29-30 (Perth) and April 5-6 (Adelaide), 2014.
Establishing itself as the not-to-be-missed pop-culture phenomenon of 2013, Oz Comic-Con took Perth, Adelaide and Melbourne by storm, drawing in crowds of over 27,000, 25,000 and 33,000 respectively. In 2014, Oz Comic-Con is set to be bigger and better, as for the first time, Oz Comic-Con will hold conventions in Sydney and Brisbane, making it a total of five massive shows across the year. Already confirmed to attend the debut Sydney and Brisbane events is sci-fi legend William Shatner (Captain James T. Kirk from Star Trek).
Joining Piper, Doherty, Sorbo and Nemec in Perth and Adelaide are the bewitching Holly Marie Combs and Brian Krause from Charmed, Sorbos' onscreen sidekick Michael Hurst (Iolaus from Hercules: The Legendary Journeys) and the queen of sci-fi television, Amanda Tapping (Sanctuary, Stargate SG1, Stargate: Atlantis, Supernatural). Plus there is an ever-expanding roster of guests from across the spectrums of film, TV, animation, illustration and comics.
According to Oz Comic-Con organizer, Carissa Avenhouse from DCA Enterprises, 2014 is looking bigger and better than ever: "If the reaction from the attendees of our 2013 shows is anything to go by, then our 2014 conventions are going to blow previous events out of the water!"
Special guests currently confirmed for Oz Comic-Con Perth and Adelaide are:
FILM & TV GUESTS
Billie Piper – Doctor Who, Secret Diary of a Call Girl, the upcoming Penny Dreadful
Shannen Doherty – Beverly Hills 90210, Charmed, Heathers
Holly Marie Combs – Charmed, Pretty Little Liars
Brian Krause – Charmed
Kevin Sorbo – Hercules: The Legendary Journeys, Andromeda
Michael Hurst – Hercules: The Legendary Journeys, The Almighty Johnsons
Amanda Tapping – Sanctuary, Stargate SG1, Stargate: Atlantis, Supernatural
Corin Nemec – Stargate SG1, Parker Lewis Can't Lose, Supernatural
Robin Dunne – Sanctuary
Ryan Robbins – Sanctuary
Conner Trinneer – Star Trek: Enterprise, Stargate: Atlantis
John Billingsley – Star Trek: Enterprise, Prison Break, True Blood
Bonita Friedericy – Chuck
Nana Visitor – Star Trek: Deep Space Nine, Dark Angel, Torchwood: Miracle Day
Robert Maschio – The Todd from Scrubs 
VOICE ACTORS
Mike McFarland – Dragon Ball, Fullmetal Alchemist, One Piece and Yu Yu Hakusho
Todd Haberkorn – Sgt. Frog, Suzuka, Ghost Hunt, Claymore, Holic, Soul Eater, Sands of Destruction, Ouran High School Host Club, One Piece, Fullmetal Alchemist: Brotherhood 
COMIC AND PUBLISHING GUESTS
Agnes Garbowska – Girl Comics (Marvel Comics); Spider-Ham 25th Anniversary Special (Marvel Comics); Indiana Jones Master Piece sketch cards (Topps Trading Cards); Star Wards Clone Wars Wide Vision sketch cards (Topps Trading Cards); You, Me and Zombie; Waking Up Abbey; Imagination Station; covers for Wolverine: Weapon X #1, Hulk #1 and Archie #600 as part of the Hero Initiative's Wolverine 100, Hulk 100 and Archie 50 charity projects
Paul Abstruse – The Cyst, Witch King, The Big Burlesque Variety Show, Zombie Cities
Tristan Jones – Ghostbusters (IDW), Tales of the Teenage Mutant Ninja Turtles (Mirage Studios), Infestation: Teenage Mutant Turtles (IDW)
Dean Rankine – Simpsons Comics' The Adventures of Itchy and Scratchy, Spider-Pig, Milhouse and the Gang
David Yardin – Marvel titles X-Factor, Astonishing X-Men, Storm, District X; DC titles Joker's Asylum: Killer Croc, Wonder Woman Secret Files; Image Comics' Aria and Wicked
Jon Sommariva – Go Boy 7 (Dark Horse), Gemini (Image Comics), Free Realms (Wildstorm/DC)
Nicola Scott – DC titles Earth 2, Birds of Prey, Secret Six, Teen Titans, JSA (Justice Society of America)
Stewart McKenny – Super Friends (DC), Star Wars: Clone Wars Adventures (Dark Horse), Captain America (Marvel), Star Wars Tales (Dark Horse)
Doug Holgate – Planet Tad (Harper Collins), Case Files 13: Zombie Kid (Harper Collins), The Amazing Joy Buzzards (Image Comics), Zack Proton (Simon and Schuster), the Zinc Alloy series (Stonearch Books), Super Chicken Nugget Boy (Hyperion)
Paul Mason  (Adelaide only) – The Soldier Legacy 
Oz Comic-Con puts on pop-culture expos across Australia that celebrate film, television, comic books, graphic novels, gaming and anime. Conventions feature celebrity appearances, exclusive film and anime screenings, chances to meet local and international comic book artists, a huge range of exhibitors and retailers, gaming demonstrations, industry masterclasses and cosplay competitions.
2014 dates are:
* Perth, WA – March 29 and 30 at the Perth Convention and Exhibition Centre
* Adelaide, SA – April 5 and 6 at the Adelaide Showground
* Melbourne, VIC – July 5 and 6 at the Royal Exhibition Building
* Brisbane, QLD – September 6 and 7 at the Brisbane Convention and Exhibition Centre
* Sydney, NSW – September 13 and 14 at the Sydney Exhibition Centre
Oz Comic-Con 2014 is presented by DCA Enterprises – the company also responsible for The Hub Productions' intimate popular culture events (www.thehubproductions.com). Specialty tickets for 2014 are already available for purchase at www.ozcomiccon.com.