Comics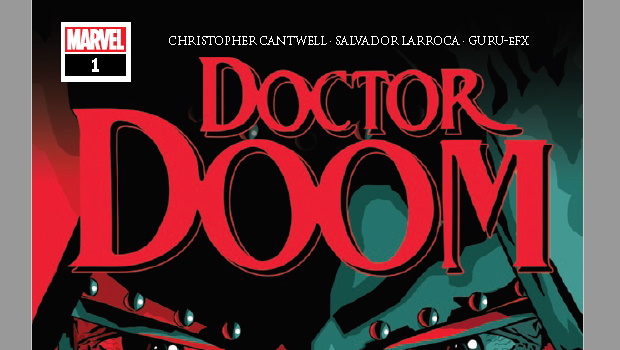 Published on October 19th, 2019 | by Chris O'Connor
Doctor Doom #1 Comic Review
Summary: Dr Doom has been trying to warn against an artificial black hole but not only are his words ignored, he becomes the suspect in a massive act of terrorism.
There's a popular notion in acting that it is more fun to play the villain rather than the hero. I imagine having less moral "boundaries" to restrict your actions… you are free to explore more choices and delve deeper into the psyche. Doctor Doom is a villain of great depth! After spending much of his time warning about efforts to create an artificial black hole, Doctor Doom finds himself very introspective and imagining different life with a better future. But his world is thrown into chaos when a horrific terrorist act causes everyone to suspect Doom is behind it, forcing Victor to think quickly about how to proceed.
Writing
It seems easy to write a villain… have them perform horrible acts… but to create a villain with character and depth and complexity… that's another matter. In this introduction to a new ongoing series we get a lovely set up of Doctor Doom that paints him with far more depth than you might expect from a typical "bad guy"… but then again… there's nothing "typical" about Doctor Doom. Starting with his attempts to warn about creating an artificial black hole… the sort of endeavour you'd normally find the villain on the opposite side of and attempting to use that black hole for nefarious means. We are given a character who seems to be interested in the safety and well being of the general populace of earth. Coupled with the pages of considered inner thoughts and you have a character that certainly performs "evil acts"… but that also has enough depth to sometimes do "good deeds"… or at least try to.
Artwork
Just as the words lead us to feel sorry for Doctor Doom, the images do a wonderful job of portraying that tortured soul… the facial expressions, even behind the mask, hint at the great pains Victor feels considering all that could be. Drama, action and a heavy dose of pathos all depicted with great skill and completely engaging to the reader.
Final Thoughts
I had only previously known of Doctor Doom in a peripheral sense… never really getting into his personal story too deeply. Doctor Doom #1 has opened with a great sense of a very complex character who is certainly known for his misdeeds but who also has the capacity for goodness as well. I'm certainly curious as to where this might lead so I guess the creative team did a great job here. Jump on board and learn more about Victor and what his future holds.
Comics Details
Publisher: Marvel
Writer: Christopher Cantwell
Artist: Salvador Larroca
Cover Artist: A Co
Genre: Superhero/villain
Format: 33pgs, FC, Ongoing
Release Date: 9th October, 2019