Comics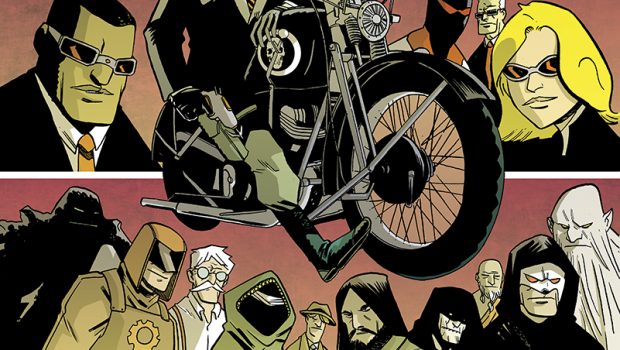 Published on February 7th, 2017 | by Dana Folkard
DOC UNKNOWN PROTECTS GATE CITY AT DARK HORSE!
Publisher to Collect Popular Comics Series into Beautiful Hardcover.
Dark Horse is excited to announce the hardcover collection of Doc Unknown, a pulp action comic by Fabian Rangel Jr. (Space Riders) and Ryan Cody (The Phantom). The Complete Doc Unknown contains Doc Unknown Volumes 1–3, the Boss Snake one-shot, and pinups by Mike Mignola, Eric Powell, and more.
Hailed as "one of the very best indie comics series ever made" by IGN, Doc Unknown follows Warren Williams, a fighter pilot during World War II who crashes his plane and is taken in and trained by the warrior monks of the secret temple of Min-Yao. After a Nazi ambush, Warren returns to Gate City as Doc Unknown, a mysterious man fighting for good. Doc Unknown must protect Gate City from ruthless gangsters, monstrous mobsters, possessed museum attractions, evil secret societies, vampire ninjas, vengeful ghosts, hypnotizing fish-women, and much more!
The hardcover The Complete Doc Unknown goes on sale July 19, 2017.