Games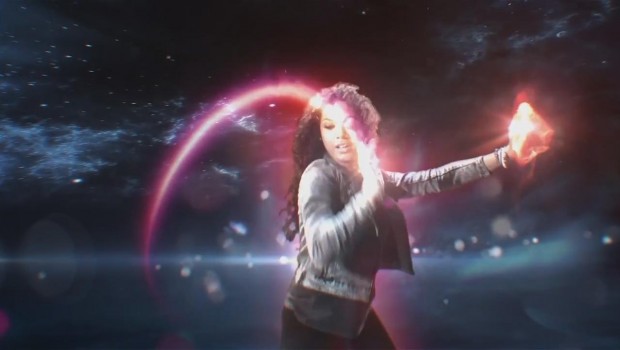 Published on November 14th, 2014 | by admin
DLC TRACKS ANNOUNCED FOR AWARD-WINNING MUSICAL MOTION VIDEO GAME "DISNEY FANTASIA: MUSIC EVOLVED"
Fans of the newly launched breakthrough musical motion video game, "Disney Fantasia: Music Evolved," are in for a real treat as Disney Interactive and Harmonix announced 18 new downloadable tracks.  Now, fans will have an opportunity to expand their existing track list with three new songs – Skrillex & Alvin Risk "Try It Out," Soundgarden "Spoonman" and Coldplay "Paradise" each available for $2.65 AUD on the Xbox Live online entertainment network from Microsoft.
Following is the complete "Disney Fantasia: Music Evolved" DLC song list that will be released now through January 2015: 
Avicii – "Lay Me Down"
Avicii – "You Make Me"
Coldplay – "Paradise" – NOW AVAILABLE!
Demi Lovato – "Let It Go"
Ellie Goulding – "Burn"
Flo Rida – "I Cry"
Justin Bieber – "As Long As You Love Me"
Lady Gaga – "Edge of Glory"
Maroon 5 – "Lucky Strike"
Ne-Yo – "Closer"
OneRepublic – "Counting Stars"
R.E.M. – "The End of the World As We Know It"
Skrillex & Alvin Risk – "Try It Out" – NOW AVAILABLE!
Soundgarden – "Spoonman"  – NOW AVAILABLE!
Talking Heads – "Burning Down The House"
The Band Perry – "DONE"
The Cure – "Just Like Heaven"
Zedd – "Stay the Night" (feat. Hayley Williams)
"Disney Fantasia: Music Evolved" transports players to a breathtaking world where music and magic combine to transform extraordinary, interactive landscapes in entirely new and creative ways. Using Kinect motion control technology and natural, controller-free gameplay, players will control the musical flow of these hits, unlocking the power to transform the music and living world.
The game is now available at retailers worldwide and can also be downloaded digitally from the Xbox Live Games Store for Xbox One, the all-in-one games and entertainment system from Microsoft, and for Kinect for Xbox 360 and is rated PG for mild themes and online interactivity.
The new tracks will join the game's full song list:
Avicii – "Levels"
Bruno Mars – "Locked Out of Heaven"
Cee Lo Green – "Forget You"
David Bowie – "Ziggy Stardust"
Depeche Mode – "Enjoy the Silence"
Drake – "Take Care" (ft. Rihanna)
Dvořák – "Symphony No. 9 from the New World"
Elton John – "Rocket Man"
The Flaming Lips – "Yoshimi Battles The Pink Robots, Pt. 1"
Fun. – "Some Nights"
Gorillaz – "Feel Good Inc."
Imagine Dragons – "Radioactive"
Inon Zur – "Scout's Theme" (ft. Lindsey Stirling)
Jimi Hendrix  – "Fire"
J.S. Bach – "Toccata and Fugue in D Minor"
Kimbra – "Settle Down"
Lady Gaga – "Applause"
Liszt – "Hungarian Rhapsody No. 2"
Lorde – "Royals"
M.I.A. – "Galang"
Missy Elliott – "Get Ur Freak On"
Mozart – "Eine Kleine Nachtmusik"
Mussorgsky – "Night on Bald Mountain"
New Order – "Blue Monday"
Nicki Minaj – "Super Bass"
Peter Gabriel – "In Your Eyes"
Police – "Message in a Bottle"
Queen – "Bohemian Rhapsody"
Tchaikovsky – "The Nutcracker Medley"
The Who – "The Real Me"
Vivaldi – "The Four Seasons: Winter, 1st Movement"
White Stripes – "Seven Nation Army"
For additional information about "Disney Fantasia: Music Evolved," join the Facebook community at https://www.facebook.com/fantasiagame, follow us on Twitter and Instagram @FantasiaGame and view all videos on our YouTube channel at http://youtube.com/FantasiaGame