Hardware
Published on August 17th, 2020 | by Andrew Bistak
DJI Mavic Air 2 Review (Fly More Combo) – August 2020
Summary: The DJI Mavic Air 2 Review (Fly More Combo) is relatively flawless and will give you one of the best drone experiences to date!
There are drones and then there are drones and this is definitely the "drone" you're looking for!
…
<cue Star Wars theme> …
The DJI Mavic Air 2 is not only easy to control but comes with a wealth of features that are generally found on high-end drones such as 4K video, an impressive 34-minutes of flight time and a flawless control system that will have you up and flying in no time. Add in a very easy setup process that pairs to your smartphone (no matter what brand or connection) and the first time you take the DJI Mavic Air 2 drone for a flight, you'll literally be amazed at how easy it is to control and how fast this little drone is… and yes, it's very fast and quite stable, even in windy conditions!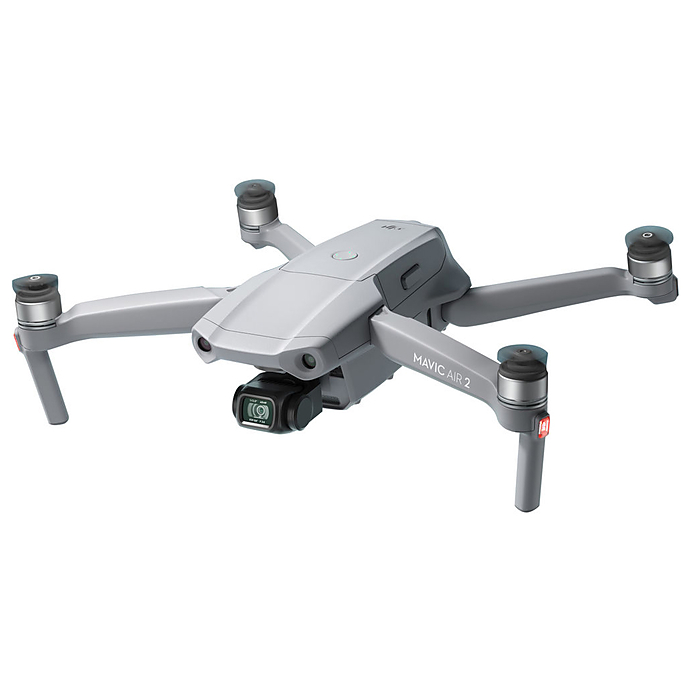 Key Features
1/2-inch image sensor
48MP photo
4K/60fps video
HDR photo, video, and panorama
Hyperlapse and QuickShots
34-minute max flight time
240-minute max remote controller battery life
APAS 3.0 obstacle avoidance
OcuSync 2.0 10km 1080p/30fps video transmission
Before we jump into our review, there are two different drone kits available that is the base Mavic Air 2 ($1499) and Mavic Air 2 Fly Combo ($1899) which we reviewed. While both contain the excellent Mavic Air 2 drone, the combo contains more accessories such as two additional batteries, more propellers (6) and a battery charging hub that allows you to change 3 batteries at the same time to ensure greater flight time when you're in the field.
So if you can afford it, definitely go for the combo!
Mavic Air 2 Fly Combo box contents
Mavic Air 2 box contents
1 x Aircraft
1 x Remote Controller
3 x Intelligent Flight Battery
1 x Battery Charger
1 x AC Power Cable
6 x Low-Noise Propellers (Pair)
1 x RC Cable (USB Type-C Connector)
1 x RC Cable (Lightning Connector)
1 x RC Cable (Standard Micro-USB Connector)
1 x Gimbal Protector
1 x Type-C Cable
1 x Pair of Spare Control Sticks
1 x ND Filters Set (ND16/64/256)
1 x Battery Charging Hub
1 x Battery to Power Bank Adaptor
1 x Shoulder Bag
1 x Aircraft
1 x Remote Controller
1 x Intelligent Flight Battery
1 x Battery Charger
1 x AC Power Cable
3 x  Low-Noise Propellers (Pair)
1 x RC Cable (USB Type-C Connector)
1 x RC Cable (Lightning Connector)
1 x RC Cable (Standard Micro-USB Connector)
1 x Gimbal Protector
1 x Type-C Cable
1 x Pair of Spare Control Sticks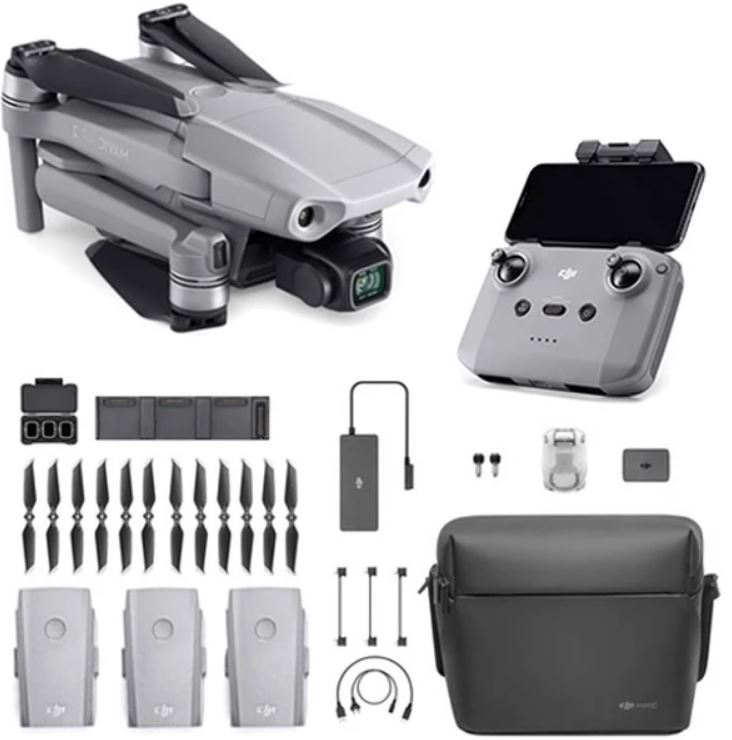 Unboxing
Well packed from DJI, the Mavic Air 2 Fly Combo may look a little intimidating when you first unleash the drone from its packaging but the company give you just the right amount of information to get you up and running in no time… just remember to remove the Gimbal cover (blush). In terms of weight, the drone comes in at 570 grams and like a Transformer (Sometimes even the wisest of man or machine can make an error – Optimus Prime), it needs to be unfolded and when opened, it measures at 183×253×77mm. When folded for storage, the Mavic Air 2 measures at just 180×97×84mm which makes it very portable. The only real physical setup that is needed is to match the colour coded propellers with the motors and install the battery. The controller also has a slider where your mobile phone sits, including a cable to connect it and that's really it!
One caveat with this drone is that it needs a smartphone and best of all, the company ensure a wide gamut of different cables (e.g. USB-C, lightning) that allows you to connect it to the controller. Your mobile phone allows you to tweak the Mavic Air 2, tell it take off, land and control the camera on the device, whereas the controller itself is used to navigate the drone while flying. You also see what the drone sees thanks to your mobile phone screen and we tested it on a Huawei Mate 20 Pro and had no issues whatsoever with this phone whatsoever. The Huawei Mate 20 Pro also sat quite well in the controller, even with its protective case.
Once the Mavic Air 2 has been paired with your smartphone, you're ready to being your first flight. The app while a little clunky informs you of how to start the drone which includes pushing the power button once and then holding it down on the controller until it beeps. You repeat this process on the drone as well which makes a sound and its lights will be illuminated. If your new to drones, you'll be pleasantly surprised at easy it is to launch. You simply hold down the virtual "fly" button on your smartphone and in just a few seconds, the Mavic will be in the air. This is also the same for landing and if you have lost sight of the drone, you can order it back to your "home" destination.
App screens
The drone also 8GB of internal storage, including the ability to insert a microSD card and the quality of the camera on the Mavic Air 2 is totally impressive. There's also some preset flight modes to help with your photography such as rocket and circle that really give your photos and videos that professional look and there's some further editing options on the app itself. With that said, this 4K camera can record up to 60 frames per second in a variety of movie formats and  boasts 48 megapixel still images. Add in HDR and you have everything you need to bring your next drone flight to life! The only slight set-back with 4K is that you need to manually transfer it from the drone via Wi-Fi, including RAW image files as the app only allows for 1080p which still looks good.
For video purists, here is a list of video modes that the drone is capable of;
4K Ultra HD: 3840×2160 24/25/30/48/50/60 fps
2.7K: 2688×1512 24/25/30/48/50/60 fps
FHD: 1920×1080 24/25/30/48/50/60/120/240 fps
4K Ultra HD HDR: 3840×2160 24/25/30 fps
2.7K HDR: 2688×1512 24/25/30 fps
Full HD HDR: 1920×1080 24/25/30 fps
And for images;
12MP/48MP photos
Burst with 12MP in 3/5/7 frames
Automatic Exposure Bracketing (AEB): in 12MP, 3/5 frames at 0.7EV Bias
Photo timer available with 2/3/5/7/10/15/20/30/60 second (12MP) options
Vertical Panorama (3×1): 3328×8000 pixels (Width×Height)
Horizontal Panorama (3×3): 8000×6144 pixels (Width×Height)
180° Panorama (3×7): 8192×3500 pixels
Sphere (3×8+1): 8192×4096 pixels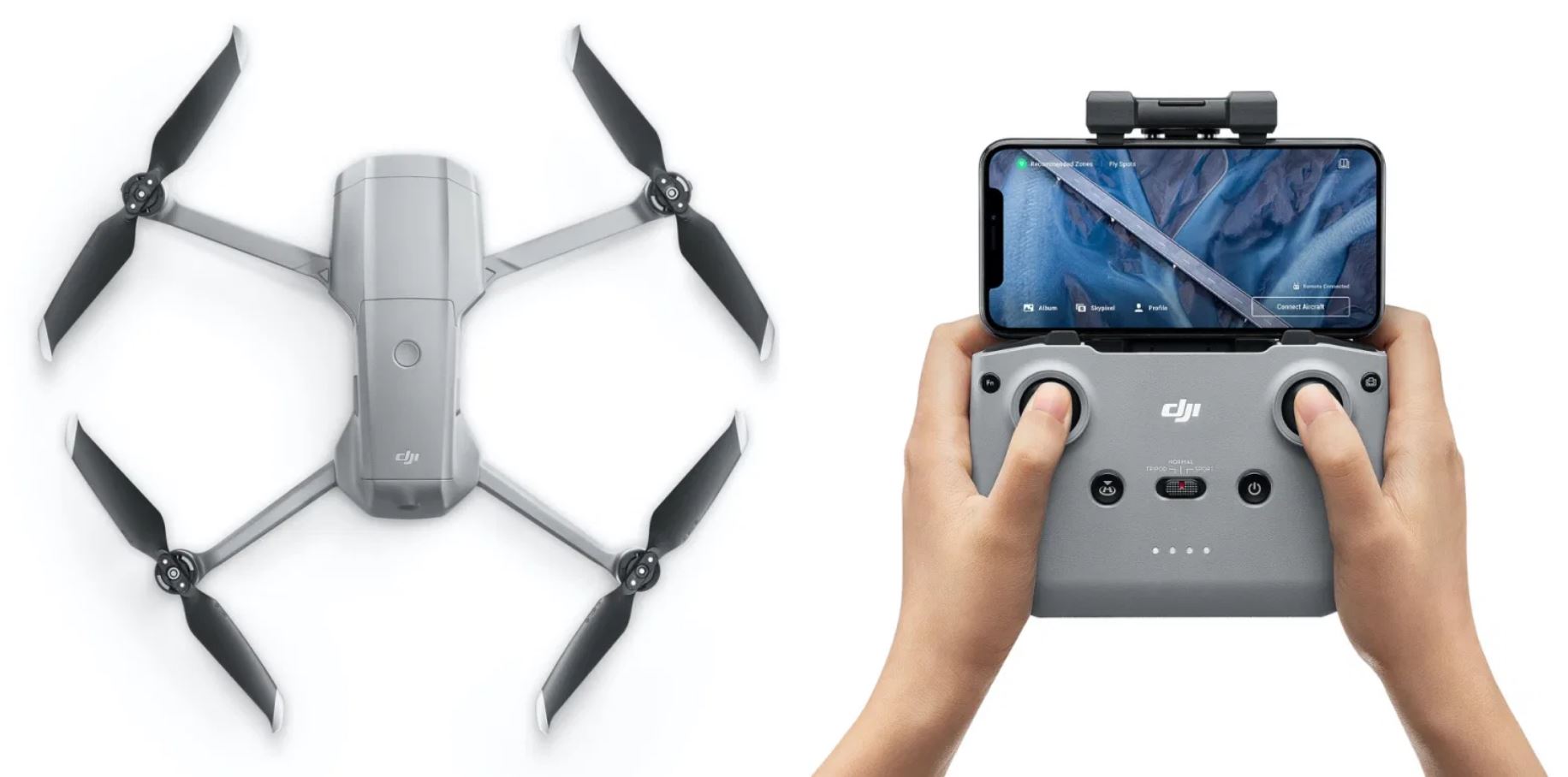 Controlling the drone
The joysticks on the controller allow you to turn the drone and make it fly forward and backwards with the second stick used to control the height. Although it does make that high speed whirl sound, it's actually quite a silent drone when compared to some of its competitors. Adding to the controls is obstacle avoidance technology (front, rear & bottom) that is used to minimize crashes and if you want to know the speed of the Mavic 2, it's a very impressive 64.37 kilometers per hour or 40 miles per hour. While you can create automated flight paths, you can even set it up to follow and with GPS, one button can bring the drone home. The obstacle avoidance technology does work, however if you're flying too fast, it may not kick in time. Sorry eucalyptus tree!
Another great aspect about this drone is that it targets both the novice (like myself) or the professional and when your skills do get better, you can switch to a sports mode that gives you more control. With practice and some dedication, this is all possible on the DJI Mavic Air 2 and as your confidence builds, so do your flight skills and you'll definitely want to swap to the sports mode when you are ready because it's so much fun!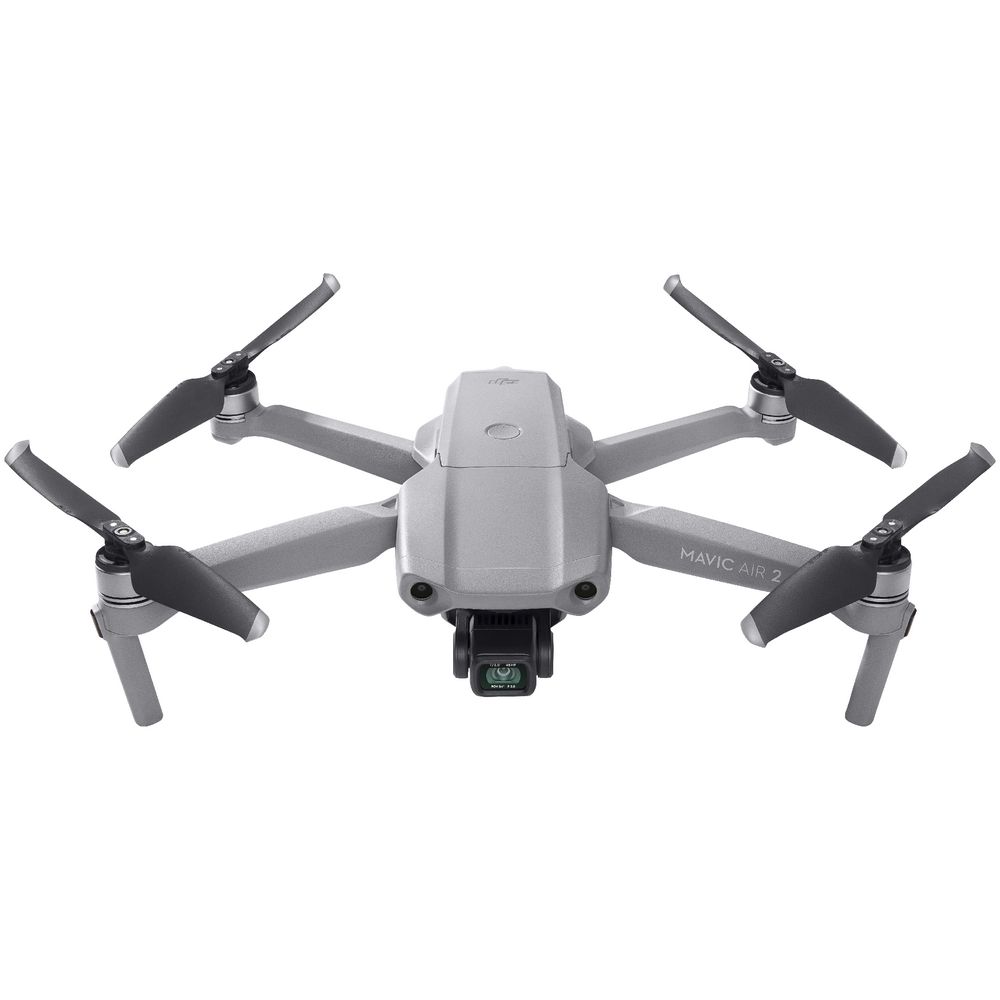 While in lockdown, we were unfortunately limited in where we could fly the drone and so desperately wanted to take it to old Powerhouse Geelong graffiti building but alas, this was not possible. However littered through this review are some great videos from Deakin University in Waurn Ponds that allowed us to fly the drone in some large open environments. The end was result was quite stunning!
Final Thoughts?
The DJI Mavic Air 2 is easily one of the best drones that I've had the pleasure of reviewing and DJI should be commended on offering consumers a very affordable yet powerful device and more importantly, very easy to control and I cannot fault it at all!
While the price may deter some people, it's actually worth it and will give you endless hours upon hours of fun!
Highly Recommended!
.
Overview
Mavic Air 2 takes power and portability to the next level, offering advanced features in a compact form factor. Intelligent shooting functions and excellent image quality put aerial masterpieces within reach. Safer, smarter flight enables you to up your game while fully enjoying the creative process.

Up Your Game
Epic is Easy  – 4K/60fps Video
Master creative aerial shots thanks to effortlessly smooth 4K/60fps video. The D-Cinelike flat colour profile retains more imaging information for post-processing. The HEVC (H.265) video codec records more image information, uses less storage, and preserves the dynamic range and detail of your footage, ensuring next-level content in no time at all.
HDR Video
The secret to incredible HDR video is a high-performance Quad Bayer image sensor. A single frame separates exposure levels in different areas, accurately capturing light and dark details. The images are layered to create a colourful, balanced, and eye-catching picture with higher dynamic range.
All in the Details  – 48MP Photos
With a 1/2-inch CMOS sensor, Mavic Air 2 captures impressive 48MP photos. Get ready to take your aerial content to the next level.
Optimized Capture – SmartPhoto
Mavic Air 2 features SmartPhoto, which integrates scene recognition, HyperLight, and HDR into one mode for optimal results. Scene recognition optimizes different camera parameters for various scenes and supports intelligent recognition of five categories: sunset, skies, grass, snow, and trees.
HyperLight optimizes photos taken in low-light conditions, and HDR significantly increases the dynamic range and clarity of your image. Advanced algorithms analyse each scene, adjusting exposure parameters and layering shots to generate nuanced, high-quality photos. [1]
HDR Panorama
Mavic Air 2 offers DJI's most advanced panorama mode, with a higher dynamic range and colours that are vivid and incredibly accurate.
Mavic Air 2 features a Sony IMX586 image sensor and supports Quad Bayer technology, granting higher dynamic range and colour sensitivity. An enhanced three-axis gimbal stabilizes every shot. That means ultra-reliable photos and video, even in windy conditions or unpredictable environments.
Capture Cinematic Shots
Master the Skies
Professional-quality footage is effortless thanks to FocusTrack. This easy-to-use suite of intelligent tracking modes includes Active Track 3.0, Spotlight, and Point of Interest 3.0, allowing you to unleash your creativity.
ActiveTrack 3.0
Following subjects while avoiding obstacles is smoother than ever with the latest version of DJI's ActiveTrack technology. With better pathfinding and a faster and more accurate prediction of lost subjects, this technology keeps your subject in the centre of the frame, even if they move behind a tree.
Spotlight 2.0
Fly freely while the camera remains locked on the subject with this convenient mode. Simply select your subject and fly, Mavic Air 2 will take care of the rest.
POI 3.0
POI 3.0 improves the capabilities of POI 2.0, especially the recognition of flat surfaces. Where POI 2.0 might lose the target while tracking, this improved feature does not. POI 3.0 is now also able to dynamically track objects like people, cars and boats.
Time and Movement
Mavic Air 2 supports Hyperlapse in 8K, allowing you to warp time and space for especially stunning footage. Best of all, you can achieve this shot without complex post-processing. Choose between Free, Circle, Course Lock, and Waypoint modes, select the shooting location, and the DJI Fly app will do the rest. [2]
Imagination Simplified
Capture cinematic video clips automatically with QuickShots. With just a few taps, Mavic Air 2 plans and flies a complicated aerial route for a professional-quality shot. Add music, effects, and filters with super-intuitive Story templates so you can share your masterpiece directly to social media.

Safer Flight for Stunning Content
The Sky's the Limit
OcuSync 2.0 has a video transmission distance of up to 10 km and can also deliver 1080p FHD resolution live stream directly from the drone's camera. Enjoy more freedom for exploring and more clarity for that perfect shot. [3]
Reliable Signal, Smooth Flight
Mavic Air 2 supports 2.4/5.8GHz dual-frequency communication and automatically switches to the best channel with the lowest interference in real time. [4] This significantly improves the aircraft's anti-interference ability in challenging environments, increasing flight safety.
Fly Longer
Stay in the air long enough to get the perfect capture with an impressive battery life of up to 34 minutes and pull off epic, fast-paced shots with a max flight speed of 68 kph in Sport mode. [5]
Fly Safer
Mavic Air 2 perceives its environment in three directions: forward, backward, and downward. An auxiliary light improves visibility, and the extra layer of security that obstacle avoidance provides is ideal for pushing the limits of what is possible.
APAS 3.0
Advanced Pilot Assistance Systems (APAS) 3.0 [6] utilizes an advanced mapping technology for smooth following and reliable obstacle avoidance in complex scenarios. Obstacle avoidance performance and automatic flight planning has dramatically improved compared to previous generations, increasing safety and providing more options.
Effortless Editing
The DJI Fly app makes creating flawless videos more convenient than ever. The built-in DJI Mimo app editor provides manual settings, advanced functions, and intuitive templates, allowing you to create professional compositions in seconds.

Empowering Creativity
Designed for Pilots
The newly designed remote controller boasts an impressively long battery life of 240 minutes [7] and features an ergonomic design for a more comfortable grip. The new clamp makes attaching smartphones fast and easy, while integrated antennas significantly improve user experience.