Films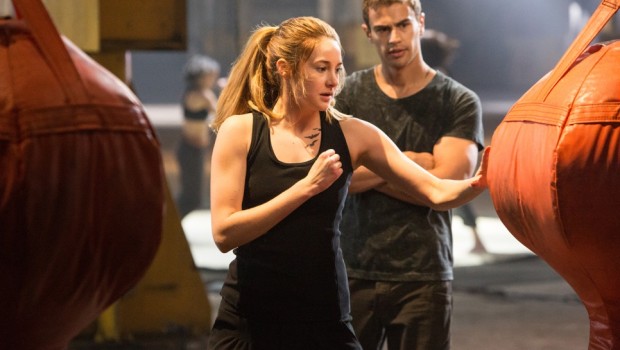 Published on April 11th, 2014 | by Admin
Divergent – Film Review
Reviewed by Tony Phan on April 9, 2014
eOne ANZ presents a film by Neil Burger
Produced by Douglas Wick, Pouya Shabazian and Lucy Fisher
Written by: Evan Daugherty and Vanessa Taylor (screenplay), based on Veronica Roth's novel 'Divergent'.
Starring: Shailene Woodley, Kate Winslet, Theo James, Jai Courtney, Zoë Kravitz and Miles Teller
Music by Junkie XL
Cinematography: Alwin H. Küchler
Editing by Richard Francis-Bruce
Running Time: 140 minutes
Rating: M
Released: April 10th, 2014
If The Hunger Games is the monolithic, high-achieving older sibling of the Lionsgate/Young Adult family, then Divergent is the misunderstood runt, glowing with potential but unfairly hounded. As the first movie in a trilogy, Divergent ticks many boxes and deserves much more kudos than it's receiving.
After decades of war and destruction, futuristic Chicago has devised a system to ensure peace among its citizens. Each person is to robotically live in one of five social groups, called factions, based on a human virtue. The factions of Erudite, Amity, Candor, Dauntless and Abnegation each exercise – above all else – intelligence, kindness, honesty, courage and selflessness, respectively. Divergents can fit in more than one category. However, since they are harder to subdue, they are a threat to peace and so must be eliminated. Our heroine, Beatrice "Tris" Prior (Golden Globe-nominated Shailene Woodley), is one of these. Lucky her. Nevertheless, in the compulsory Choosing Ceremony, she defects from her native Abnegation to Dauntless and begins a rigorous initiation program to become a member of Chicago's defence force. And with political tension brewing between factions, war seems to be on the brink again, calling into question the validity of the flawed five-group system.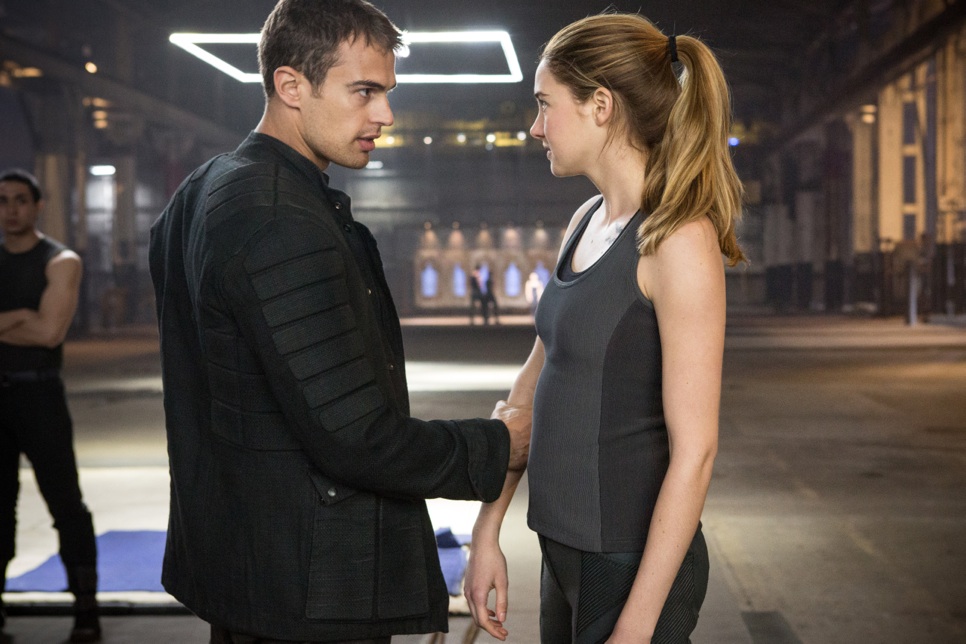 With Divergent, there is less shying away from violence compared to the relatively kid-friendly Hunger Games films. You can expect many cuts and bruises in the Dauntless training scenes, which include unisex hand-to-hand combat and knife throwing. But there's nothing as gruesome as the book – no train-related deaths or eye-stabbing. As expected, the fight sequences are high-octane, cleanly choreographed and well-executed. Tris is a Chicago warrior in training after all.
Woodley should be praised for her nuanced and understated performance as Tris. Fans will be making Tumblr GIFs of her climactic emotional scenes all day long. In addition, British actor Theo James (Downton Abbey, Underworld: Awakening) is admirable as Tobias "Four" Eaton, American accent and all. The film version of Four is, thankfully, a muscle machine of a man – more stoic and far less vulnerable than the novel's 18-year-old.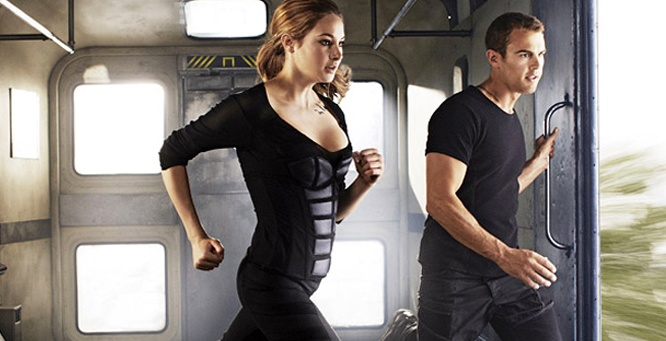 As for the romance element that's apparently a must-have with these types of stories, there is limited mush between Tris and Four. The hesitation and steady pacing of their relationship is realistic and suitable to Dauntless, the strong-and-silent faction. There was that one kiss that seemed somewhat untimely and corny, but we'll let that slide. Scrapping the Twilight formula of Team This versus Team That works a treat.
Many negative reviews against Divergent have overlooked the production team's efforts in clarifying Veronica Roth's novel. Before the Choosing Ceremony, the Abnegation leader calls each faction an organ – something that wasn't mentioned in the book at all. It's a powerful and succinct way of saying that each faction is comprised of similarly functioning cells, highlighting the importance of conformity in this bleak vision of Chicago. But the most noteworthy addition seen in the film is the motif of mirrors and reflection. These symbolise vanity and are shunned by the selfless Abnegation citizens. However, as the film progresses, they become sources of inspiration, self-awareness and psychological strength for Tris. They're the key to her success in the Fear Landscape exams. Bonus points for the genius who came up with that idea.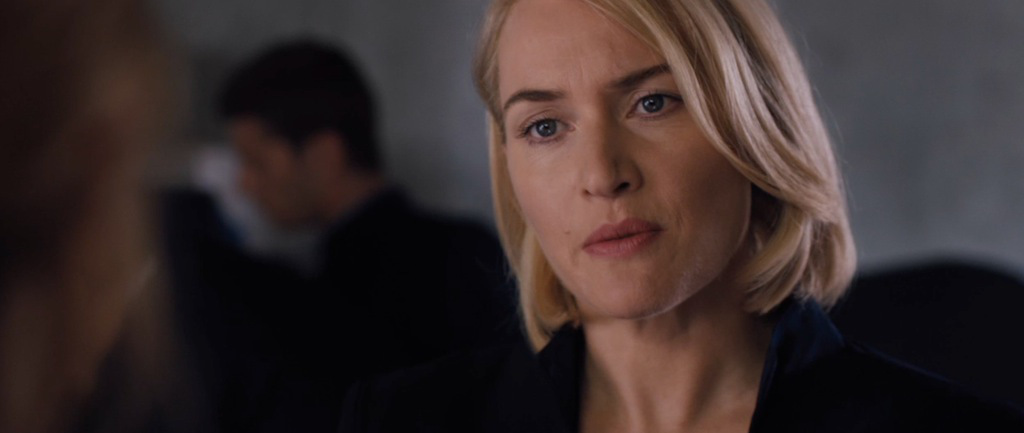 One of the film's weaker points is its unabashed use of pop songs. This can be a bit jarring at times as some scenes call for something less lyrical, more subtle and orchestral. Ellie Goulding's electro-angelic voice has a strange way of reminding audiences that Divergent is essentially marketed towards the young'uns. Older viewers shouldn't blame themselves if they feel a lot older than they should. Ultimately, Divergent is more than just filler before the Mockingjay swan songs. After crossing the $100 million threshold in the US, the figures speak for themselves. The only thing left to say is, Francis Lawrence better up the ante and go all Sun Tzu on us.
Summary: Divergent ticks many boxes and deserves much more kudos than it's receiving.