Games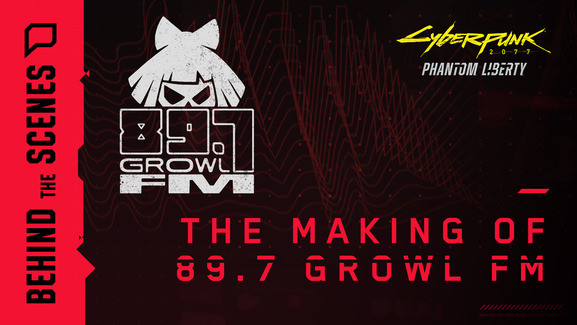 Published on September 19th, 2023 | by Adrian Gunning
Dive deep into Night City's new radio station featuring songs created by the community!
Alongside the upcoming Cyberpunk 2077: Phantom Liberty expansion releasing September 26th and the free Update 2.0, CD PROJEKT RED has shared a documentary about the creation of 89.7 Growl FM — the new radio station in Night City, created by the studio in collaboration with the Cyberpunk 2077 community.
The documentary shows nearly 45 minutes of behind-the-scenes footage from the creation of the station, including interviews with the talented artists behind the tracks of the dark future. It also includes talks with the representatives from CD PROJEKT RED who were in charge of the Growl FM competition as well as those responsible for choosing the winners, including composers P.T. Adamczyk (Cyberpunk 2077, Cyberpunk: Edgerunners) and Marcin Przybyłowicz (The Witcher 3: Wild Hunt, Cyberpunk 2077). The documentary is in English with subtitles available in a variety of languages and can be found on the official Cyberpunk 2077 YouTube channel.
Watch the 89.7 Growl FM documentary
89.7 Growl FM, presented by DJ Ash (voiced by Sasha Grey), is one of three new stations appearing in Cyberpunk 2077 with Update 2.0. The 14 tracks which will feature on Growl FM have been chosen from nearly 8000 entries submitted by the Cyberpunk 2077 community as part of the competition organized by CD PROJEKT RED. Along with the documentary, all 14 songs are available on the official 89.7 Growl FM playlist created by CD PROJEKT RED on all popular music streaming platforms.
Update 2.0 releases September 21st, 202, and players will be able to discover a selection of new gameplay interactions themed around Growl FM and its songs. You can find more information about features coming to Cyberpunk 2077 with Update 2.0 and expansion Phantom Liberty on the game's official website, Facebook and X.