Games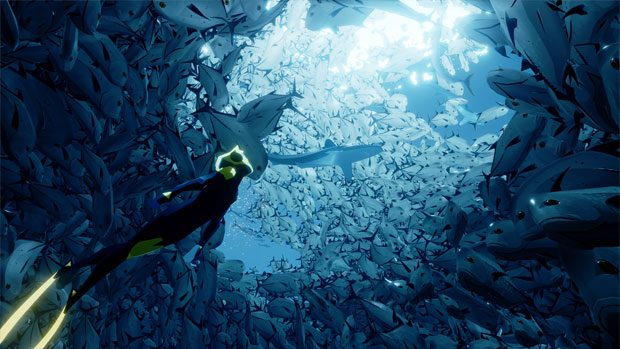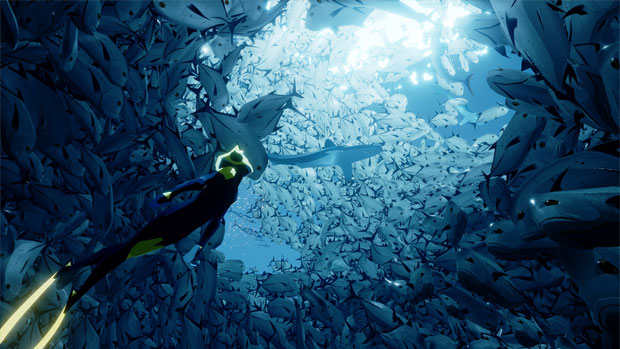 Published on December 6th, 2016 | by admin
DIVE INTO THE BREATHTAKING, MYSTERIOUS WORLD OF ABZÛ ON XBOX ONE
CALABASAS, CA. – December 5, 2016 – 505 Games announced that ABZÛ, the award winning under sea adventure game, will be available for digital download on Xbox One beginning December 6th. If you buy ABZÛ on Xbox One in the first week, you will also receive a 15% discount off the regular price of £14.99. Developed by Giant Squid, ABZÛ is an epic descent into the depths of the sea where players explore the mystery and wonder of the ocean, while the distinct art style blends beautifully rendered ocean environments alongside a deeply emotional narrative. The serene world of ABZÛ will also be coming soon to Windows 10.
As 'the Diver,' players uncover their true connection to the ocean, as the world around them begins to unlock its secrets. Fluid swimming controls allows the Diver to interact with lush kelp forests; thousands of fish and hidden worlds, which await the Diver on her quest. ABZÛ has spent much of the past year garnering praise from fans and critics alike, as it was lauded for its unique narrative and engrossing soundtrack. Most recently, ABZÛ was recently nominated for 'Best Art Direction' by the Game Critics Association.

ABZÛ is rated PEGI 7 and priced at £14.99. ABZÛ is also currently available via digital download on PlayStation 4 and PC via STEAM at the links below.

PS4: https://store.playstation.com/#!/cid=UP4040-CUSA03349_00-ABZÛGAME00000000
STEAM: http://store.steampowered.com/app/384190/