Films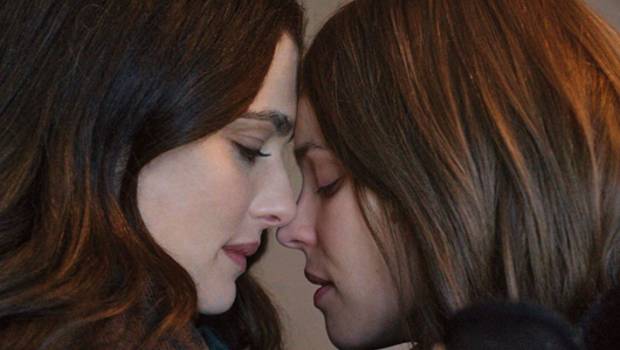 Published on July 22nd, 2018 | by Debbie Zhou
Disobedience – Film Review
Reviewed by Debbie Zhou on the 22nd of July 2018
Roadshow presents a film by Sebastián Lelio
Produced by Frida Torresblanco, Rachel Weisz and Ed Guiney
Screenplay by Sebastián Lelio and Rebecca Lenkiewicz, based on Disobedience by Naomi Alderman
Starring Rachel Weisz, Rachel McAdams and Alessandro Nivola
Music by Matthew Herbert
Cinematography Danny Cohen
Edited by Nathan Nugent
Running Time: 114 minutes
Rating: MA15+
Release Date: the 14th of June 2018
Director Sebastián Lelio's Disobedience is an intricate study of religion and the suppressing consequences of stringent beliefs on personal expression. While it captures what it means for life to smother and overwhelm a person's sexual identity, it also revels in the joys of living autonomously.
When her rabbi father passes away, Ronit (Weisz) makes a trip home to her North English small-town milieu. Her estrangement, not only from her father, but also from the Jewish religion and community, is apparent the moment she steps back into her childhood home. That's unlike her lover, Esti (McAdams), with whom she shares a past. Esi is now married to Dovid (Selma's Alessandro Nivola), who is to succeed as a rabbi. Her life has taken a different path from Ronit's experiences: she's pressured to conform as a housewife who has sex strictly on Fridays, and is expected to produce children and to only serve her husband.
Soaked within a dimmed, shadowy aesthetic that bears little resemblance to his at times lurid Oscar-winning film A Fantastic Woman (2017), Lelio strips back the simplicity of his narrative that reflects the modesty of its visual and even-handed tone. The love triangle between Ronit, Esti and Dovid for example doesn't fall into the trappings of its often-clichéd connotations. Instead, its exploration into faith and its wider social implications makes Lelio's film worth seeking out. Disobedience problematises the consequences of religious institutionalism, rebelling against the perniciousness of preserving traditional values where established roles between men and women are still upheld in the community. 'Is it just institutional obligations?' questions Esti, at a dinner scene that burns with enough tension to resemble the classic dinner-party scenes.
Ronit and Esti's relationship is also endearingly pushed to the forefront of the narrative. Lelio's empathetic direction keeps the pair moving along and resists drifting into overly dramatic territory. He captures the tension between his characters and their antagonism with the community with an eye for detail in his framing and blocking. In scenes with little dialogue, and an evocative (although, sometimes overt) score by Matthew Herbert, the actions of the characters tell the story. In one scene, Esti removes her wig. The patience of the camera and the wordlessness powerfully conveys how she performs when she is outside the vicinity of her bedroom. It is these intricate details that bleed into the character arcs, and ultimately makes the film thoughtful.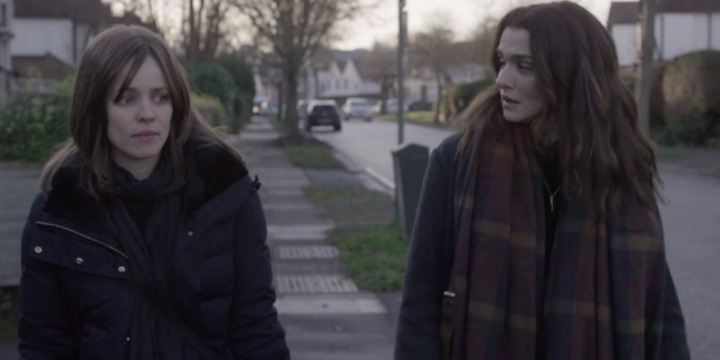 Unsurprisingly, McAdams and Weisz are powerhouses in their own right, but together, the range of their performances on display are impenetrable. The chemistry between them evokes both angst and wanting—a lovely, if not also, stark contrast to the narrative's tendency to slip into malaise when social expectations have infiltrated their relationship.
Lelio's Disobedience's strongpoint ultimately lies within its careful subtlety: it pensively ponders and cleverly settles its characters within a taut religious zeitgeist. With its convincingly moving performances, it's a rather stirring portrait of the hope that comes with having the freedom to be true.
Summary: It's a rather stirring portrait of the hope that comes with having the freedom to be true.