Films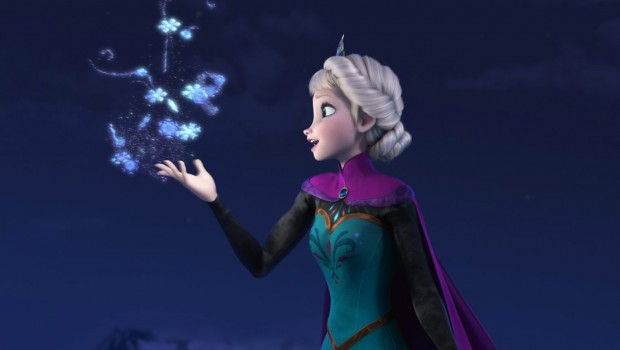 Published on March 5th, 2014 | by admin
DISNEY'S "FROZEN" CROSSES $1 BILLION WORLDWIDE AND WINS TWO ACADEMY AWARDS
DISNEY'S "FROZEN" CROSSES $1 BILLION WORLDWIDE AND WINS TWO ACADEMY AWARDS®
On the same day it won two Academy Awards® including Best Animated Feature, "Frozen," Walt Disney Animation Studios' 53rd feature film, crossed $1 billion at the worldwide box office.
The biggest nonsequel animated film ever released and the second biggest animated film of all time globally, "Frozen" has earned an estimated $388.7 million at the U.S. domestic box office and $611.5 million internationally for a global total of $1,000.2 million. It is The Walt Disney Studios' seventh release to reach the $1 billion mark, joining "Marvel's The Avengers" and "Iron Man 3," Disney's second and fourth "Pirates of the Caribbean" films, Disney•Pixar's "Toy Story 3," and Disney's "Alice in Wonderland."
Universally embraced by audiences and critics alike, "Frozen" is the winner of two Academy Awards®, for Best Animated Feature and Original Song ("Let It Go"). This the first animated feature Oscar® win for Walt Disney Animation Studios in the category's 14-year history. The film has also won Golden Globe®, BAFTA, Critics' Choice, and Producers Guild of America awards for best animated film, five Annie Awards, and four Visual Effects Society Awards, among many other honors. The film is directed by Chris Buck and Jennifer Lee and produced by Peter Del Vecho.
"Frozen" opened wide in Australia on December 26, 2013. Due to popular demand, a special sing-along version of the film will play in select cinemas in all states March 8-10. "Frozen" currently sits as the #5 all-time biggest animated film in Australia.
In Australia, the soundtrack peaked at #1 on the iTunes and Digital ARIA Album chart, and #2 on the overall ARIA Album chart, and still comfortably sits within the top ten almost 3 months since its original release.
The Platinum-certified "Frozen" soundtrack, featuring songs by Tony Award® winner Robert Lopez and Kristen Anderson-Lopez and a score by Christophe Beck, returned to the #1 spot on the U.S. Billboard 200 album chart last week for a fifth time, the first soundtrack to do so since 1998. It entered the U.S. chart's top five in early January and has been #1 or #2 for eight consecutive weeks. It also hit #1 on iTunes' Overall Album Chart in 31 countries including the U.S. The Oscar®-winning song "Let It Go," performed by Tony Award winner Idina Menzel, who voices Elsa in the film, is also certified Platinum and last week reached #18 on Billboard's Hot 100 chart.
"With 'Frozen,' we knew we had something truly special on our hands, and it has connected with fans and filmgoers around the world in a way we only dreamed was possible," said Alan Horn, Chairman, The Walt Disney Studios. "Animation is the cornerstone of our company, and thanks to the vision, dedication, and talent of our tremendous cast and filmmaking team, Disney Animation has come roaring back with a new classic for fans of all ages."
Internationally, "Frozen" is the biggest animated film released by The Walt Disney Studios in more than 25 territories, including Russia, China, and Brazil, and Walt Disney Animation Studios' biggest release in over 50 territories, including UK/Ireland, Australia, Mexico, and Argentina, as well as the Latin America region as a whole. In Korea, "Frozen" was #1 for the first five weeks of release and is only the 11th film ever to pass 10 million admissions; it's now the biggest animated film, the second biggest non-local film, and Disney's biggest release of all time there. It's also the highest-grossing animated film of all time in Denmark and Venezuela, and the biggest non-sequel animated film in the U.K./Ireland. "Frozen" debuts in one remaining international territory, Japan, on March 14.
On 3D, Blu-ray, DVD & Digital April 30th, 2014 in Australia the in-home version of "Frozen" promises continued family fun with a blizzard of never-before-seen bonus extras to complement the film's gorgeous animation, memorable characters and unforgettable music.
Source: Disney Media Release