Games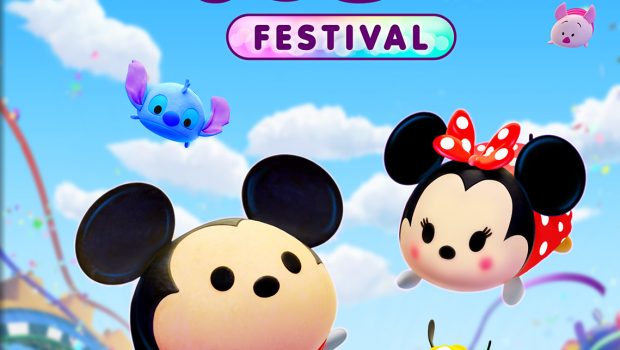 Published on July 30th, 2019 | by Admin
Disney TSUM TSUM FESTIVAL release date confirmed for Nintendo Switch!
Disney TSUM TSUM FESTIVAL will bring the highly popular Disney's plushies to the Nintendo Console for the first time ever, enabling fans all over the world to challenge their friends and family in different party games. Up to 4 players will be able to compete as teams or against each other in party games ranging from Tsum Tsum Mania, where players will aim for UFOs in a shooting game, to Ice Cream Stacker, where they will try to build the biggest ice cream possible by stacking scoops. 
Additional playability information:
TV mode supported
Table mode

supported

Handheld mode supported*
Playable online
Tsum Chase
Yes
Yes
No
Yes
Tsum Curling
Yes
Yes
No
Yes
Bubble Hockey
Yes
Yes
No
Yes
Ice Cream Stacker
Yes
Yes
No
Yes
Tsum Tsum Mania
Yes
Yes
No
No
Egg Pack Coaster
Yes
Yes
No
No
Spinner Battle
Yes
Yes
No
Yes
Round 'n' Round Run
Yes
Yes
No
Yes
Lost Treasure
Yes
Yes
No
No
Tsum Rhythm
Yes
Yes
No
No
– Puzzle game can be played only on handheld mode (TV mode and Table mode not supported).
– Joy-Con will be needed from the start the game until playing the puzzle.
*If you play Disney TSUM TSUM FESTIVAL on the Nintendo Switch Lite  you'll need to connect separate Joy-Con.