News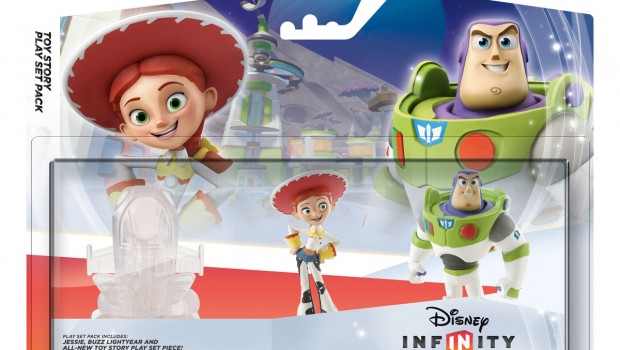 Published on October 18th, 2013 | by admin
DISNEY INTERACTIVE RELEASES TOY STORY IN SPACE – THE LATEST PLAY SET FOR DISNEY INFINITY
MELBOURNE, Aust. – (October 18, 2013) – Disney Interactive today released additional details and assets for the Toy Story in Space Play Set for Disney Infinity. This is the first Play Set to be released since the game launch in August, and invites gamers to take on the role of space rangers Buzz Lightyear, Jessie or Woody as they try to help relocate the Pizza Planet Aliens to a new world.
The Play Set will be available in Australia for an RRP of $39.95 from Thursday, October 31. Woody will be available separately on Thursday, November 28 for an RRP of $17.95. The new asset release includes character images, action screenshots and a gameplay trailer featuring both Play Set and Toy Box modes of Toy Story in Space.  
Key highlights include: 
Play Set: The Toy Story in Space Play Set is the sixth Play Set to be released for Disney Infinity and features Buzz Lightyear and Jessie in the pack, with Woody sold separately. Players will have the ability to defend the new colony and friends by unlocking new Space Ranger equipment. The Toy Story in Space Play Set introduces hoverpacks, jetpacks, laser blasters, goo blasters, new mounts and more into the Toy Box mode.
Toy Box mode:  In the Toy Box mode, Buzz Lightyear, Jessie and Woody are able to interact with a vast array of Disney and Pixar characters from movies including Monsters University, Pirates of the Caribbean, The Incredibles, Cars and The Lone Ranger to create new and exciting adventures in customized worlds.
Disney Infinity is an all-new video game starring the beloved characters from Walt Disney and Pixar Studios' most popular franchises. Players can place real-world toy versions of favorite Disney characters onto a device called the Disney Infinity Base and transport them into the virtual game worlds of Monsters University, the Incredibles, Cars, Pirates of the Caribbean, The Lone Ranger and Toy Story in Space, as well as into a giant Toy Box.
For additional information, please visit www.disney.com/infinity and www.youtube.com/disneyinfinity, join the Disney Infinity Facebook community (Facebook.com/disneyinfinity) and Google+ community (https://plus.google.com/+DisneyInfinity),  and follow us on Twitter (twitter.com/disneyinfinity) and Instagram (instagram.com/disneyinfinity.