Games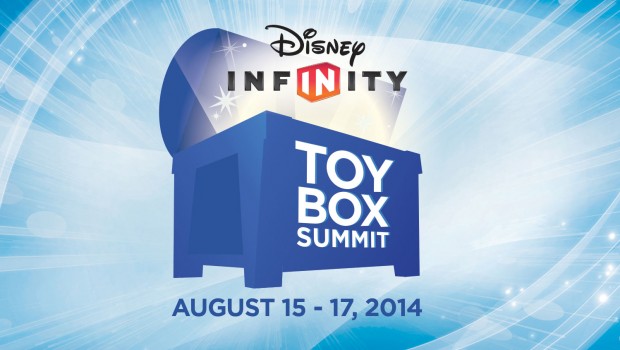 Published on June 30th, 2014 | by admin
Disney Interactive Announces Inaugural "Disney Infinity Toy Box Summit" For Toy Box Artists
AVALANCHE SOFTWARE TO HOST TOP DISNEY INFINITY TOY BOX CREATORS THIS AUGUST 
Over the weekend, Disney Interactive announced that the first-ever Disney Infinity Toy Box Summit will be held August 15-17 at Avalanche Software in Salt Lake City, Utah. This fan appreciation event will pit top Toy Box creative artists from around the world to partake in a super-powered Toy Box competition. The best creations will then be showcased as part of the game's launch in Spring. In addition, the summit will also feature:
Five of the recently Avalanche-hired Associate Community Level Designers including "CRAZYBYNICK" to act as mentors. They will be offering tips to the newly picked artists on how to create the best Toy Boxes.
Panels and roundtable feedback sessions with the developers
Exclusive hands-on preview of Disney Infinity: Marvel Super Heroes
Tour of the studio
Keynote addresses from Disney Infinity executives
Live streaming webcast for public to attend in real time
Since the game's August 2013 launch, Disney Infinity's community of players has created thousands of Toy Boxes, driving more than 12 million Toy Box downloads. Each week, users are tasked to create a themed Toy Box. The "Disney Infinity Toy Box TV: The Official Weekly Web Show" then compiles the top 5 Toy Boxes for players to download.  These competitions have helped Disney identify the top Toy Box artists who are being invited to participate in this year's event.
In addition to Disney Interactive hand picking artists to participate, three aspiring attendees from the US will have the chance to join through Disney Infinity's first ever video contest. Fans will be tasked to create a video that celebrates their favourite Disney movie using the Disney Infinity Toy Box. Disney will provide a Contest Fan Kit including approved music, graphics, and game capture tutorials to help increase the quality of video content created. Winners will receive an all-expenses paid trip to the summit and 10 additional runners up will receive a Captain America Disney Infinity: Marvel Super Heroes Figure. Video entries will be submitted via the Disney Infinity website and moderated by Guest Experience. 
About Disney Infinity
Disney Infinity: Marvel Super Heroes features more than 20 new interactive figures from across the Marvel universe, original storylines penned with the help of award-wining Marvel comic writer Brian Michael Bendis, and an all-new Toy Box mode that makes it easier for players to create and share their one-of-a-kind levels and mini-games with family and friends. In addition, all characters and power discs from last year's release of Disney Infinity will be compatible with the Disney Infinity: Marvel Super Heroes Toy Box.
The game is being developed by Avalanche Software.  For additional information, please visit www.disney.com/Infinity and youtube.com/disneyinfinity, join the Disney Infinity Facebook Community (Facebook.com/disneyinfinity) and Google+ community (https://plus.google.com/+DisneyInfinity), and follow us on Twitter (twitter.com/disneyinfinity) and Instagram (instagram.com/disneyinfinity).