News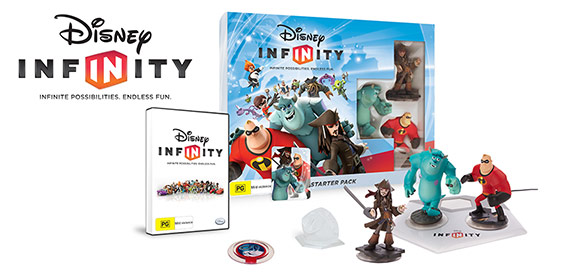 Published on October 11th, 2013 | by admin
Disney Infinity — New Toy Box Halloween Challenge; Five New Royal Empire Toy Boxes
Disney Infinity Announces New Halloween Toy Box Challenge and Makes the Five Winning User-Generated Royal Empire Challenge Submissions Available for Download! 
With an overwhelming community response and more than a million Toy Box downloads since launch, Disney Interactive is once again encouraging Disney Infinity Xbox 360, PlayStation 3, Wii U and iPad players to enter the Disney Toy Box Challenge.
This week, it's a Halloween Toy Box Challenge and players are encouraged to submit their spookiest Toy Box creations. Players can enter their best haunted house, pumpkin patch, trick-or-treat parade or anything else that is Halloween-themed for consideration.
Players can submit their creation for consideration by Wednesday, October 16 for a chance to be featured globally. The winners will be announced on Thursday, October 24. Featured Toy Boxes will be chosen by Disney and available for download on Xbox360, PlayStation 3, Wii U and iPad.
Disney Interactive is also releasing the winners of the Disney Infinity Royal Empire Challenge for best castles.