Games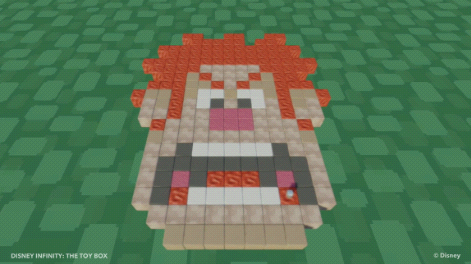 Published on December 13th, 2013 | by Admin
Disney Infinity Announces The Five Winning User-Generated "Toy Box Wreck-It Ralph Challenge" Submissions, Now Available for Download!
Today, Disney Interactive is releasing the winners of the Disney Infinity "Toy Box Wreck-It Ralph Challenge."  In celebration of the recent Disney Infinity Wreck-It Ralph character release (28 November in Australia), players were tasked with building a Toy Box that's meant to be destroyed. The top global Toy Box of the week is "Litwak's Arcade" featuring five games to play in the arcade from Wreck-It Ralph.
Be sure to keep watching the video for information on the new "Fireworks Challenge", and some great Toy Box tips and tricks from the developers at Avalanche.
Winning submissions include:
Litwak's Arcade – Play through five games in the arcade from Wreck-It Ralph!
Game On! – It's game time! Play Fix-it Felix, Jr, as well as three other classic games.
Helping Felix Jr – Fix the broken windows of the 10-story building. Use the teleporters to watch your progress and try to set a record time.
Dig-it-Ralph! – Smash and dig your way down to the awesome surprise below! 
Wreck-It Hunt – Find and smash safety domes around Niceland. Destroy all 10 to unlock a bonus level at Game Central Station.
Directions on how players can submit their Toy Box creations, as well as how to download new user-generated Toy Box worlds, are included below my email signature.