PS4
Published on September 12th, 2015 | by Sean Warhurst
Dishonored Definitive Edition PS4 Review
Summary: With no visual upgrades, additional areas or missions, the main purpose behind this release seems to be keeping the franchise in the public eye until the announced sequel drops, but if you've never played Dishonored before then definitely try to pick this up.
Originally released in 2012, Arkane Studio's Dishonored was a surprise hit, with a sumptuous, water colour-like art style, a unique steampunk setting and some of the best stealth gameplay up until that point… Or so I've heard, anyway. You see, I was unfortunate enough to miss out on playing Dishonored on its first go around, so my experience with this re-release is that of a fresh playthrough rather than a comparative summation of the differences between versions.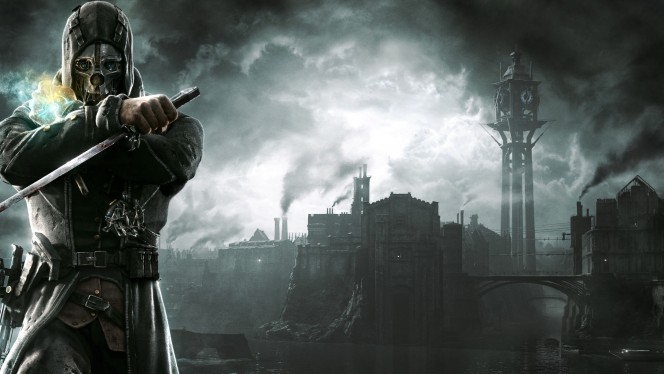 For those who, like me, may be unfamiliar with the premise of Dishonored before diving in, here's a brief synopsis – You control Corvo Attano, bodyguard and close confidant of Jessamine, the empress of the isles. Returning to the plague ravaged city of Dunwall after a quest to locate a potential cure, Corvo finds himself embroiled in an assassination plot that leads to the death of his ward and finds him imprisoned for the crime.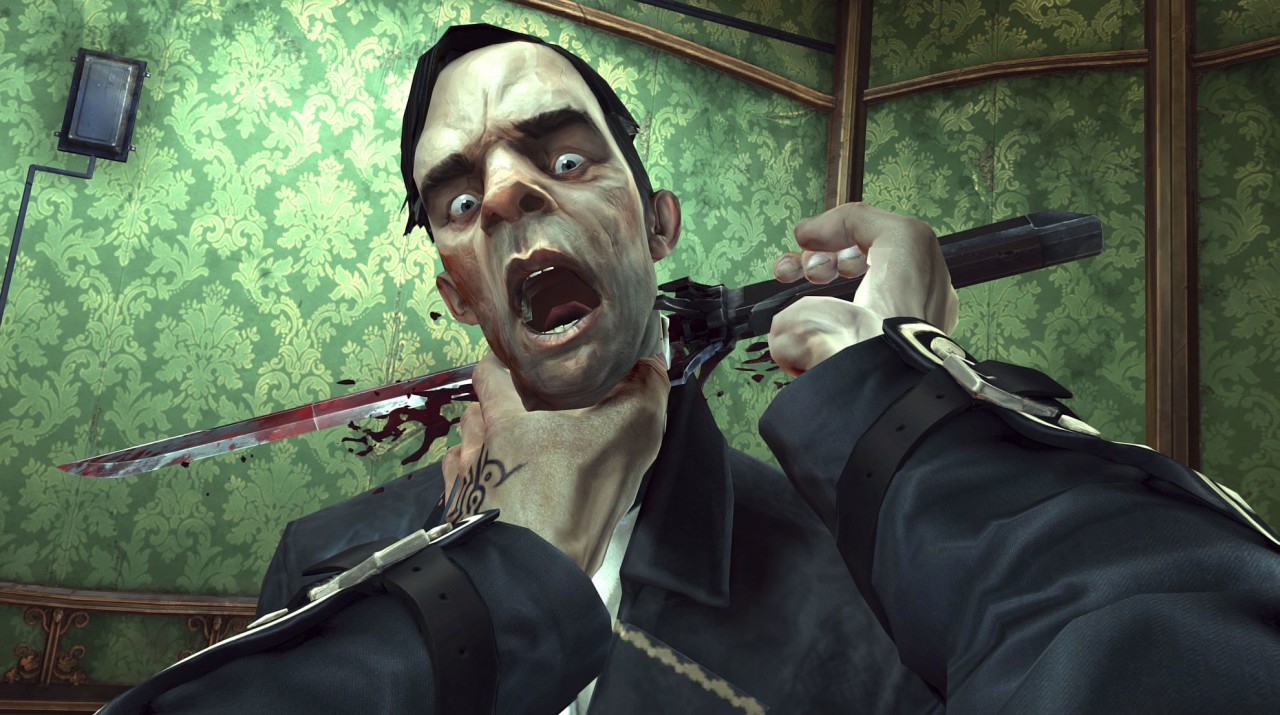 With the heiress to the throne seemingly kidnapped by those who plotted the Empress' demise, the door is open for unscrupulous forces to use this orchestrated political turmoil as a way of achieving their goal of completely decimating the poor, plague ridden slums of the city and their inhabitants.
With the first shots fired in an impending class war, Corvo is liberated from his cell by loyalists and sets about discovering just who is behind the assassination and what they hope to achieve by committing genocide on those from the lower socio-economic echelons.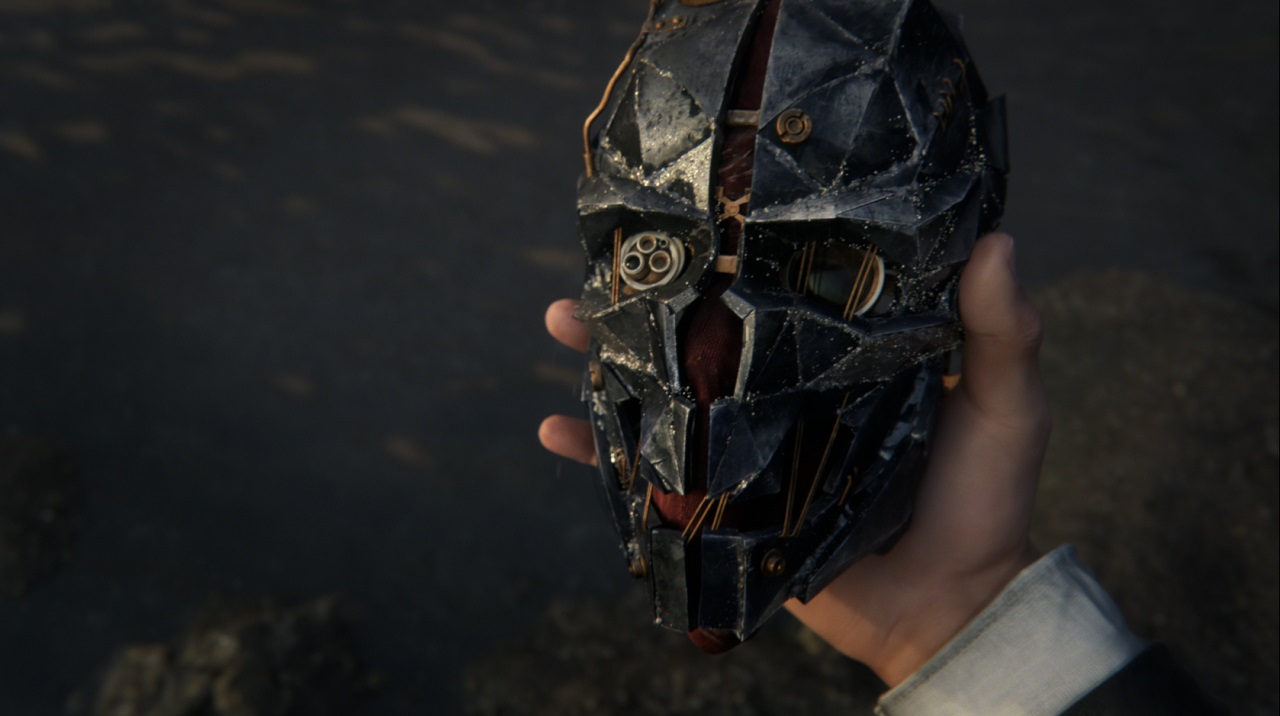 You'll achieve this mostly by doing what a skilled assassin does best – Sticking to the shadows and silently dispatching your enemies, either lethally or merely by rendering them unconscious. Much of the enjoyment in Dishonored comes from traversing the different areas of the city and creating strategies and tactics on the fly to best suit your current situation
Dunwall is a large, sprawling environment that, whilst not truly open-world, allows for a surprising amount of exploration, with multiple paths available to choose from when making your way to a destination.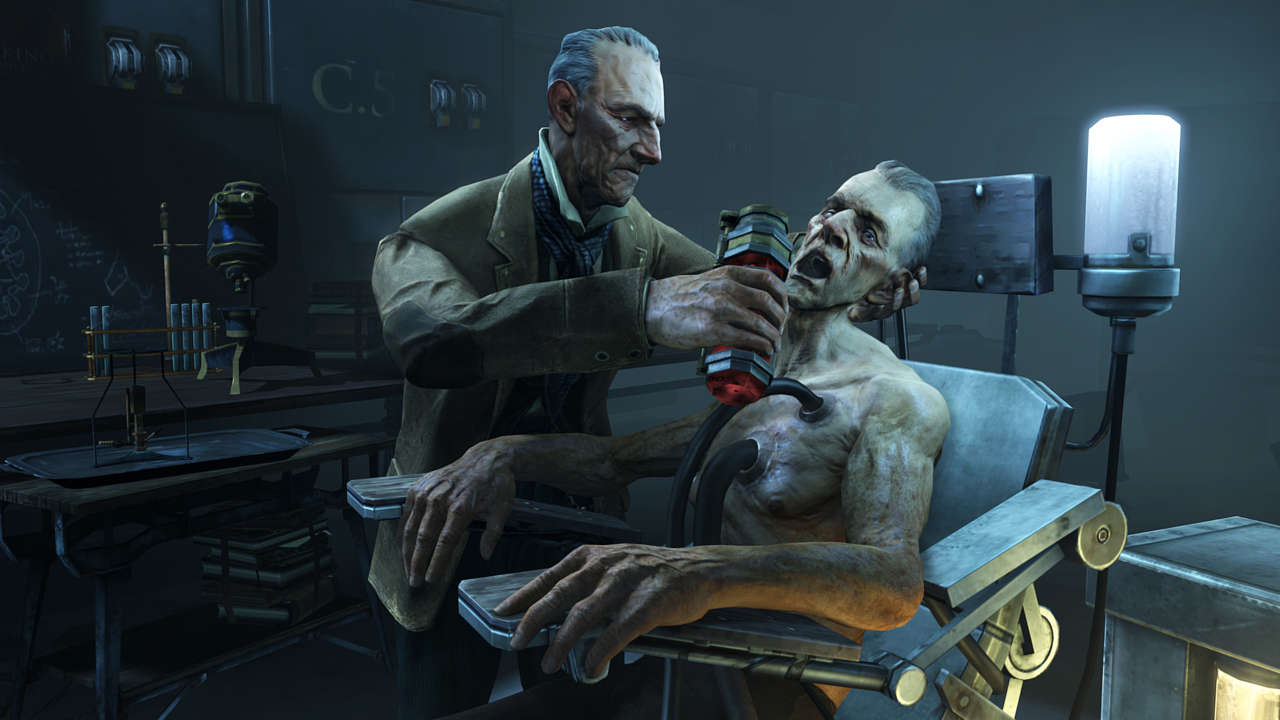 Each area is intricately designed and offers up a myriad of options for completing the task currently at hand, options that increase even more once you've acquired specific gadgets and powers.
Similar to Bioshock, as you progress through the game, you'll attain supernatural powers such as Blink (Teleportation, naturally) and the ability to seize control of a swarm of disease infested rodents. These upgrades serve to prevent the stealth aspects of the gameplay from getting stale and give each mission a freedom of choice that many games promise but fail to deliver upon, including a morality system that actually impacts upon the world rather than being a perfunctory afterthought.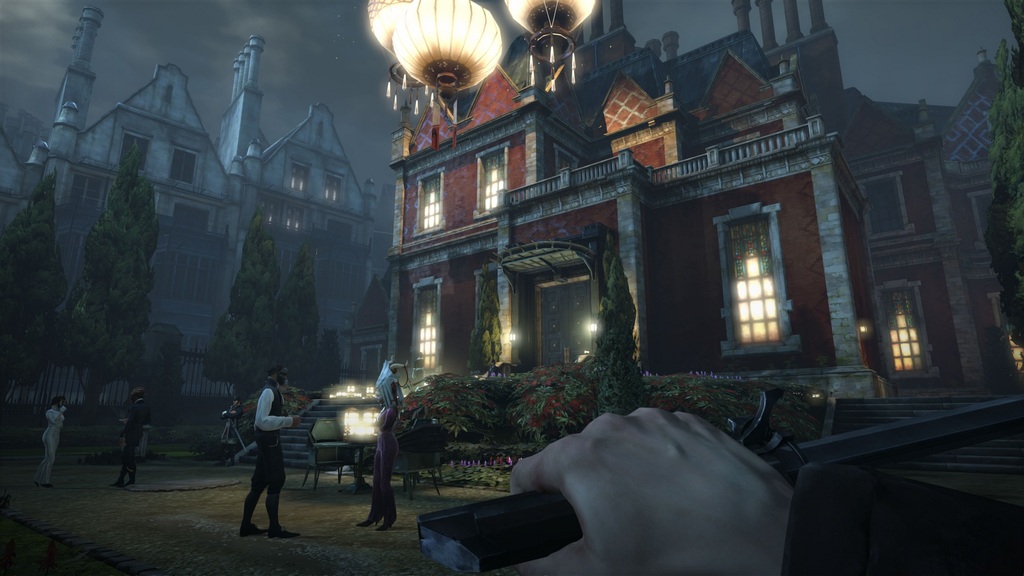 Dishonored Definitive Edition also bundles in all of the available DLC, including The Knife of Dunwall, where players take control of Daud, the leader of the rival faction of assassins that serves as the main game's antagonist and The Brigmore Witches which continues Daud's questline.
Offering the chance to experience events from another perspective, both of these narrative driven DLC's are well worth a look and easily rival the level of enjoyment to be found in the main game. There are also a handful of challenge maps and the Void Walker Arsenal pack, which gives players three bone charms, an item that gives Corvo an extra bone charm slot, 500 coins and a book.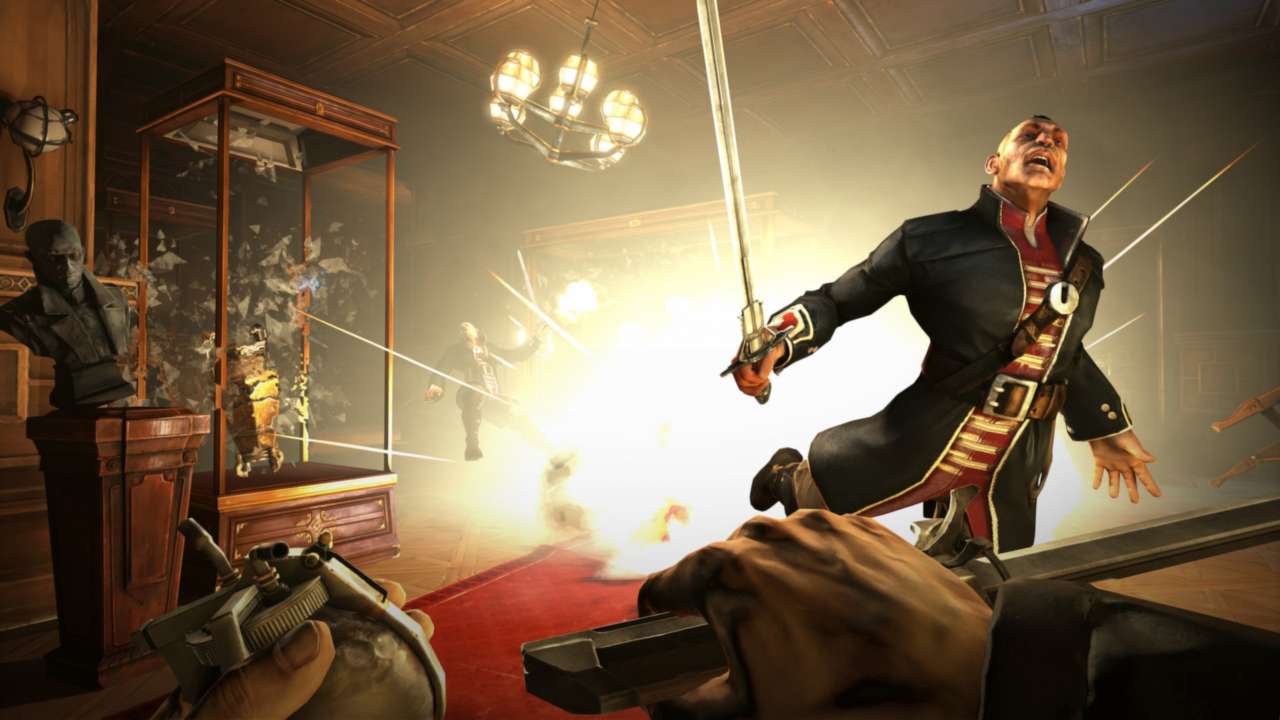 Graphics and Audio
Due to its unique art style, Dishonored was already resplendent but it looks even better on current gen consoles, albeit only slightly; as it's a port rather than a fully-fledged remaster, the graphical tweaks amount to the brightness being increased in certain areas and a few graphical polishes here and there – Certainly nothing that'll be immediately noticeable to those making the jump to current gen.
The framerate is still locked at 30 fps, which is a little disappointing, and some of the textures don't hold up as well as they should, but overall Dishonored more than holds its own in the visual department.
The audio is also suitably accomplished, yet, again, not too much has been overhauled for this release. The soundtrack is consistently solid and the game boasts high quality vocal performance, although there were one or two instances where the sound hitched a little, usually during more intense sequences.
The only major change in the audio department between generations is the use of the Dualshock 4's internal speaker to relay sounds like the voice of the Heart and Power whispers.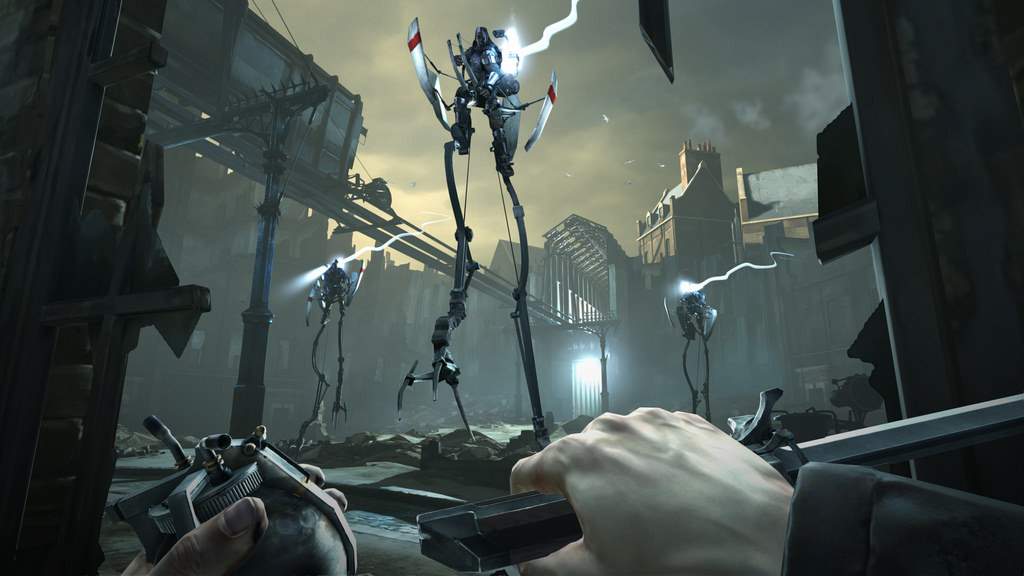 Final Thought
The load times can be a little iffy at times, especially considering that this is a barebones port, but the accomplished stealth gameplay and the bleak aesthetic of Dunwall's artistic direction makes for a unique gaming experience that I'm glad I finally got to experience.
Viewing Dishonored Definitive Edition objectively, however, I'm not entirely sure that this release would warrant double-dipping for those who jumped on board last generation, especially if you've also played the DLC.
With no visual upgrades, additional areas or missions, the main purpose behind this release seems to be keeping the franchise in the public eye until the announced sequel drops, but if you've never played Dishonored before then definitely try to pick this up, as the finely honed mechanics and freeform gameplay makes for one of the most refreshing titles released this year, even if it's technically three years old.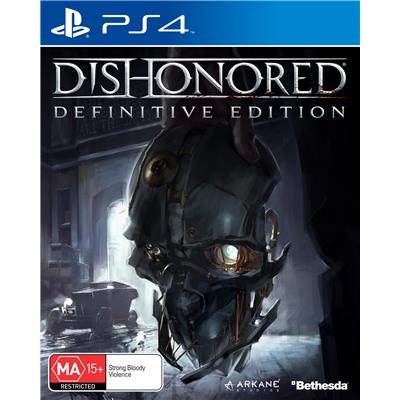 Primary Format – Games – Playstation 4 (Reviewed), Xbox One
Game Genre – Action & Adventure
Rating – MA15+
Game Developer – Arkane Studios
Game Publisher – Bethesda Softworks
Reviewer – Sean Warhurst