Games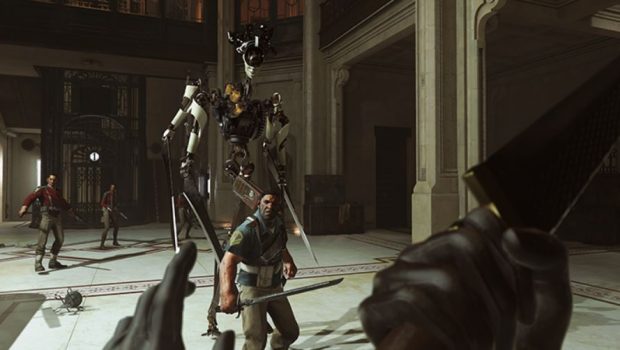 Published on August 9th, 2017 | by admin
What Is Dishonored: Death of the Outsider?
The culmination of an arc that began with the assassination of Empress Jessamine Kaldwin in the original Dishonored? Or the perfect entry point into the richly realized Dishonored world? When it comes to Dishonored: Death of the Outsider, the answer is simple: both.
A standalone adventure featuring Billie Lurk – a fan-favourite character who's playable for the first time in the series – Dishonored: Death of the Outsider sends you on an impossible mission to take down a supernatural god-like figure.
Find out more in our new video, featuring new gameplay and exclusive insights from Creative Director Harvey Smith.
Death of the Outsider brings players back to the Empire of the Isles, with breathtaking visuals, intricately designed levels, and brutal combat systems that are a hallmark of the Dishonored series. With a new character comes a unique new set of supernatural abilities, deadly weapons and powerful gear, empowering players to become the ultimate assassin. And with Arkane Studios' signature style, you can once again be as bloodthirsty – or as merciful – as you like.
Dishonored: Death of the Outsider releases on September 15, 2017, on PlayStation 4, Xbox One and PC.