Switch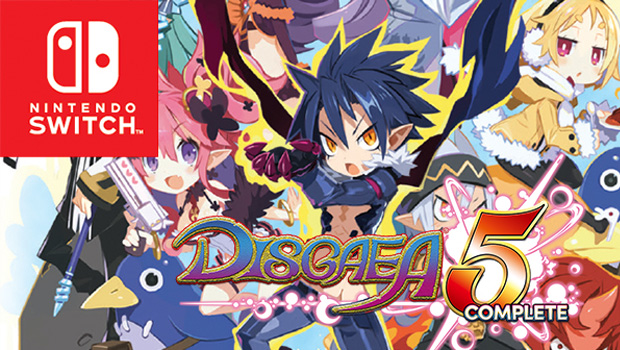 Published on May 28th, 2017 | by Tony Smith
Disgaea 5 Complete Nintendo Switch Review
Summary: Disgaea 5 Complete on Nintendo Switch is definitely a complete and old-school RPG experience that is filled with endless hours of amusement and challenges!
Disgaea has been a long standing series in the gaming world and now Nintendo Switch owners can experience Disgaea 5 on this new console. At its core, Disgaea 5 is a turned-based RPG and offers an insane amount of in-game hours, especially if you embark on all the side-quests. So as you explore the Netherworlds, you will encounter a wide assortments of enemies as you move your characters on grids and use a variety of skills, tactics and items to defeat your enemies. So as you progress, you can level up your characters but the deeper you go, the more you will discover that offers quite a bit of variety for the player.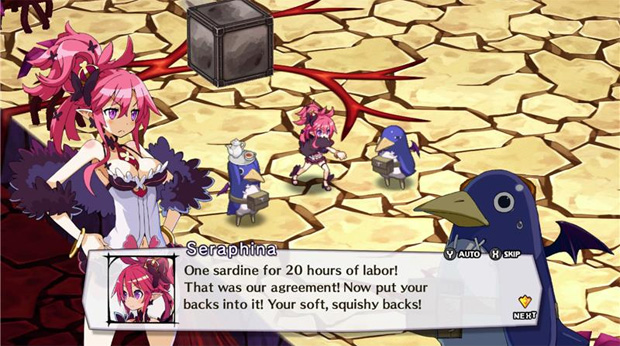 The story behind Disgaea 5 is one of epic proportions as the Netherworlds are being overrun by a demon hoard led by the villainous Void Dark. A hero called Killia has been challenging Void Dark in order to stop this deadly threat. However along the way, Killia rescues Overlord Seraphina from a demonic invasion who becomes infatuated by her saviour. Together they become a team to be reckoned with, although you do find additional companions along the way to thwart Void Dark and his demonic forces.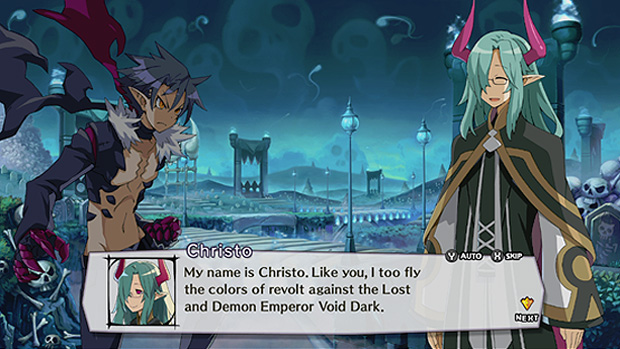 Sure the story behind Disgaea 5 is cliched and a little over the top but where it shines is how it doesn't take itself too seriously which is discovered very early on in the game thanks to its humour. I had a laugh out loud moment early on in the game when Seraphina was told to wear a bunny suit by Killia. There's also some great banter between the characters and needless to say, there's quite a bit of it which had me chuckling throughout the game. However with that said, some political correctness is thrown out the window but if you can put this aside, Disgaea 5 is truly an epic game on all levels. It should be noted that this version of the game comes with all the content from the Season Pass found in the PlayStation 4… so yes, it's definitely Disgaea 5 Complete!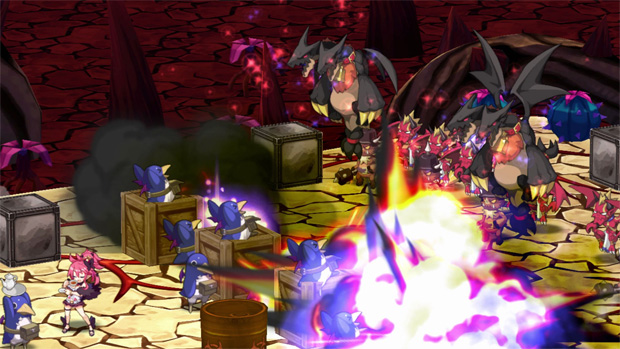 As mentioned, Disgaea 5 is a turned based RPG which is reminiscent to those old Japanese RPG's of yesterday but with a modern twist to it. Unlike those rock paper scissor combat, Disgaea 5 does require an element of strategy and thoughtful tactics as you attempt to outwit your opponents on the battlefield. So as you change and tweak your team, the game offers the player some tremendous variety, even the ability of recruiting monsters which not only changes your gameplay style but it makes for some interesting battles. There is a tutorial for newcomers which is quite insightful and the controls are mapped perfectly on the Nintendo Switch, so whether you're playing this on tablet mode or TV, it works well. For me, I enjoyed the portable aspect of Disgaea 5 which allowed me to play the game on the go which is a great selling point for the Nintendo Switch.
Although I loved exploring this game, the combat was really enjoyable. Given the insane amount of options, customisation and ways to approach your battles, you can use the traditional tank healer combination but the game does allow you think outside the square that as a result rewards the player. Sure the game does require a heavy amount of grinding but the variety in the game doesn't make this a chore for the player but is one of both discovery and learning. However it does help that the game gives the players a head start in terms of characters and in-game currency.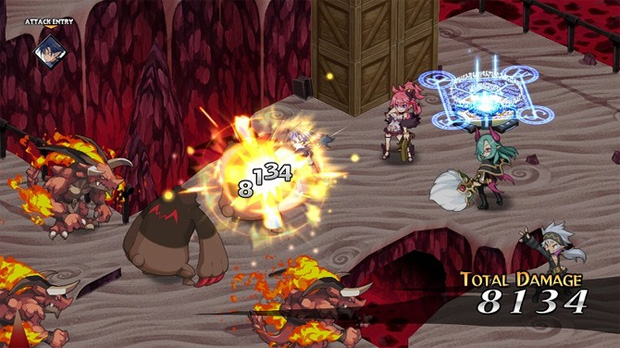 As you progress, the game unlocks additional content for the player which nicely goes hand in hand with the story and great cutscenes. The graphics, although a little basic on the Nintendo Switch still makes this game stand out on this console and there's quite a bit of variety of be found along the way. The soundtrack is diverse as are the strange and sometimes amusing sound effects plus some fun voice acting as well. The voice acting was pretty damn cool if I must say so myself!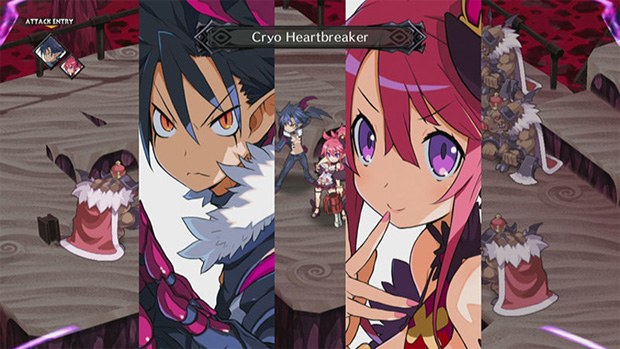 Final Thoughts?
Disgaea 5 is an enjoyable game on the Nintendo Switch and is great value for money as you could literally be playing this game after the 100 hour mark and more. There's a ton of side quests and lots of customisation options to help with your characters in order for them become the masters on the battlefield. The combat system works well and more importantly, the control system is almost flawless on the Nintendo Switch.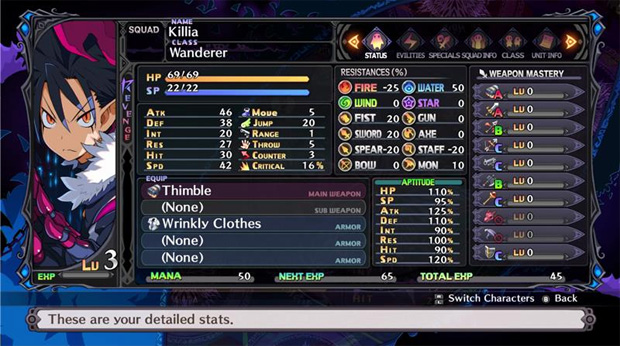 Key Features
The Complete Disgaea 5 Experience – Enjoy the full Disgaea 5 story along with 8 bonus scenarios, 4 fan-favorite characters and 3 character classes from the Disgaea series!
A Legendary RPG Series Reborn – The latest flagship RPG from the most prolific strategy RPG developer in the world welcomes newcomers and veterans alike with a brand-new story and dials the hilarity and strategy up to level 9999!
Hundreds of Hours of Content – Following Disgaea tradition, Disgaea 5 Complete offers hundreds of hours of deep strategic content.
Deep Strategic Battles – Engage in exciting tactical battles with inventive systems like Magichange, Geo Effects, Alliance Attacks, Character Towers and more!
Extensive and Fun Customization – Recruit new units from over 40 jobs and races, then dive in and strengthen them as you see fit in their personal Chara Worlds! Find hundreds of items or make your own at the Alchemist, then power them up them up and discover hidden abilities in the Item World! Or, if you're feeling wild, change the rules of the game at the Dark Assembly! The possibilities are endless!