Events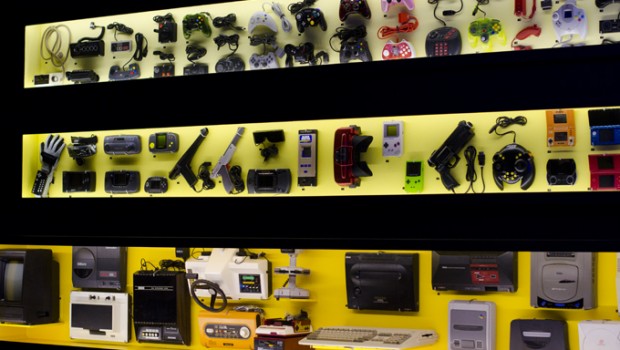 Published on November 14th, 2013 | by Admin
Discover the ultimate videogame arcade at the Powerhouse Museum this summer
Step into the world of Zelda, Super Mario Bros, Sonic the Hedgehog and many more much loved characters when the blockbuster exhibition Game Masters opens at Sydney's Powerhouse Museum on 13 December. Book your tickets now at ticketek.com.au.
Featuring over 100 playable games, this highly interactive exhibition celebrates the work of the world's most influential videogame designers and showcases some of the most groundbreaking games ever made across arcades, consoles, PC and mobile platforms.
"Playful at heart, Game Masters reveals a highly sophisticated, creative and successful industry. The exhibition will inspire curiosity and creativity across generations," said Powerhouse Museum Director, Rose Hiscock.
Presented in three sections, a spectacular live gaming universe will be recreated to allow visitors the opportunity to experience their favourite games through both traditional arcade machines and consoles and large-scale interactive displays. Plus discover more about game design and development through rare original game artwork, 2D objects and revealing interviews with game designers.
'Arcade Heroes' focuses on the seminal arcade games of the late 1970s and early 1980s and spotlights pioneering designers such as Shigeru Miyamoto (Donkey Kong), Tomohiro Nishikado (Space Invaders), Ed Logg (Asteroids), and Toru Iwatani (Pac-Man).
'Game Changers' explores the work of the most influential game designers who have had a major impact on shaping the medium as we know it, including Yuji Maka and the Sonic Team (Sonic the Hedgehog), Nintendo (Super Mario Bros), Blizzard Entertainment (World of Warcraft) and Paulina Bozek (SingStar).
'Indies' reveals how independently produced games are leading the way in game play and aesthetics including Halfbrick (Fruit Ninja), Markus Persson (Minecraft), Rovio (Angry Birds) and many others.
Game Masters offers the rare opportunity to play Yu Suzuki's full-body 1980s arcade games, including Out Run; take a dance challenge in Alex Rigopulous and Eran Egozy's Dance Central 3; test yourself in a four-player version of Firemint's Real Racing 2; and be immersed in a 3D display of Tetsuya Mizuguchi's acclaimed Child of Eden.
Over 170,000 visitors have already experienced this groundbreaking exhibition through seasons at the Australian Centre for the Moving Image (ACMI) in Melbourne and Te Papa Museum in Wellington, New Zealand. Don't miss out, book now.
Game Masters
13 December 2013 – 25 May 2014
10.00am to 5.00pm daily
Powerhouse Museum, 500 Harris Street, Ultimo
www.powerhousemuseum.com
$22 adult, $15 child, $18 concession, $59 family, includes general admission.
Powerhouse Members free. Book now at ticketek.com.au