Games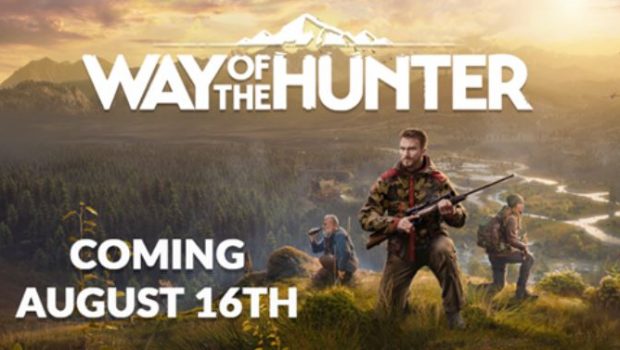 Published on July 13th, 2022 | by Adrian Gunning
Discover the Versatile Wildlife of Transylvania in Way of the Hunter (no Werewolves included)!
Welcome to Transylvania! With its beautiful countryside, this picturesque region invites hunters to explore lush pastures, dense forest areas, and rugged mountains. Where chamois have conquered craggy peaks and grey wolves stalk the mysterious 'Shadow Country', wild boars and mouflons roam the heart of this historical European landscape. Compete against red foxes in the hunt for hares and pheasants or seek out various species of deer on 144 square kilometers. Vânătoare plăcută!
Animals of the Transylvania Trailer on YouTube: https://youtu.be/QFP9NCR_2-0
Way of the Hunter is coming to PC, PlayStation 5 and Xbox Series X|S on August 16, 2022.
Take an early shot for once: Pre-Order is open
Pre-Order for Way of the Hunter is available now and lets you choose between two versions. The standard edition goes for an SRP of $59.95 on PC and consoles and the Elite Edition is also available for Pre-Order at an SRP of $77.95. The early hunter catches the discount: If you pre-order the Elite Edition before August 16th, you'll get a 10% discount.
Pre-order here:
PS5:
www.ebgames.com.au/search?q=Way+of+The+Hunter
www.jbhifi.com.au/products/playstation-5-way-of-the-hunter
https://store.playstation.com/en-au/product/EP4389-PPSA05732_00-WAYOFTHEHUNTER00
XBOX:
www.ebgames.com.au/product/xbox-series-x/283356-way-of-the-hunter
www.jbhifi.com.au/products/xbox-series-x-way-of-the-hunter
https://www.xbox.com/en-AU/games/store/way-of-the-hunter/9NCR68J4R20V
Wishlist now:
Steam: https://thqn.net/woth-steam
GOG.com: https://www.gog.com/game/way_of_the_hunter
Epic Game Store: https://thqn.net/woth-egs
Follow Way of the Hunter on social media:
https://facebook.com/WayOfTheHunterGame
https://www.instagram.com/wayofthehunter
https://twitter.com/THQNordic
https://www.youtube.com/THQNordic
https://www.tiktok.com/@thqnordic