Games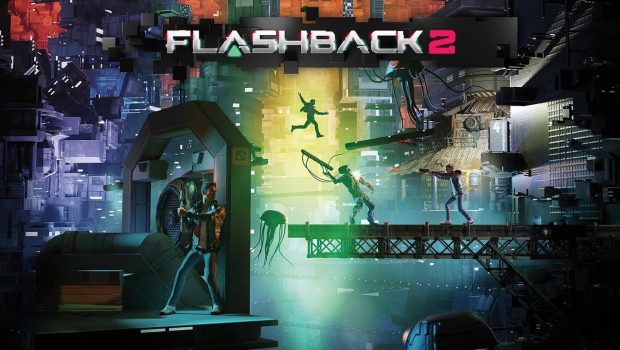 Published on October 9th, 2023 | by Adrian Gunning
Discover the Flashback 2 Story Trailer
Publisher Microids, studios Microids Lyon/Paris and Paul Cuisset are delighted to unveil the much anticipated story trailer for Flashback 2, a thrilling adventure bringing the legendary Flashback franchise back to life in all its glory.
In the heart of a dystopian future, the game's hero, Conrad B. Hart, must confront the fearsome Morphs who aim to enslave all life in the solar system. To prevent them from carrying out their diabolical plan, players will need to deploy all their skills in a fast-paced platform shooter, which offers striking fluidity and precision.
About Flashback 2
In the 22nd century, the United Worlds extends throughout the Solar System, but this tranquillity is threatened by the Morph invasion led by the fearsome General Lazarus. In search of his lifelong friend Ian, Conrad B. Hart dives once again into an action-packed adventure full of twists, turns and revelations with the help of his allies and AI-powered weapon A.I.S.H.A.
Game features:
A vibrant sci-fi/cyberpunk universe and explore various environments including New Tokyo, New Washington and the Jungle of Titan.
Use A.I.S.H.A., a lethal adaptive weapon enhanced with combat AI.
A gripping, fluid and intricate platform shooter.
A 3D environment crafted for even deeper immersion.
Designed and developed by the creator of the original game, Paul Cuisset.
Flashback 2 will be available November 16th, 2023 in digital. The retail versions on PlayStation 5, PlayStation 4, Xbox Series X|S, Xbox One and Nintendo Switch for the North American region will be released in 2024.