Games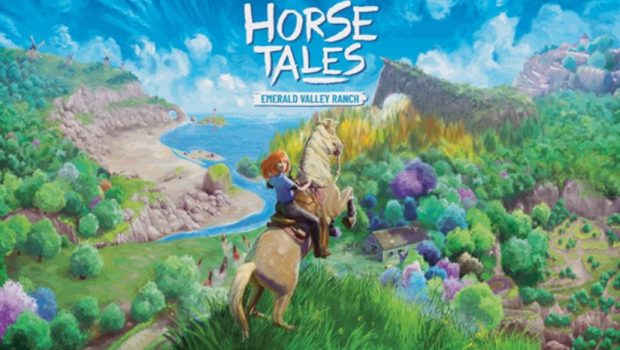 Published on October 19th, 2022 | by Adrian Gunning
DISCOVER HOW HORSE TALES – EMERALD VALLEY RANCH PUTS HORSES AT THE HEART OF ITS GAMEPLAY
Microids is delighted to share new details about Horse Tales – Emerald Valley Ranch through a new dedicated Microids Backstage blog post. Developed by the studio Aesir Interactive, the game invites players to saddle up in a full-on equestrian open world adventure. Horse Tales – Emerald Valley Ranch is set to release on PlayStation®5, PlayStation®4, Nintendo Switch and PC on November 17th in Australia and New Zealand.
Backstage is Microids' new blog section providing fans with in-depth looks at the creation of their favourite games, with interviews, sneak peaks and exclusive content. The goal is to regularly reveal secrets behind the design of our top video games and introduce the teams that worked on franchises like Syberia or Flashback 2.
Discover Microids Backstage's new blog post on Horse Tales!
An accessible equestrian adventure for all!
Horse Tales – Emerald Valley Ranch is an adventure for horse lovers of all ages. To ensure that children, teens, and adults can enjoy the game to the fullest, many of the gameplay mechanics are easy to learn, but tricky to master. The horse riding itself is a good example. Younger players can easily steer and gallop to navigate the world, while more experienced players will be able to use more advanced mechanics like sliding around corners in their climb to the top of the leaderboards.
Creating horses with personality
Instead of treating horses as a hairy car that gets them somewhere faster, Horse Tales – Emerald Valley Ranch encourages players to form bonds and genuinely care about their stable. That goes 'hand in hoof' with horses that express a range of distinct personalities. In game, this translates into unique traits and stats for each horse.
Traits determine how horses react to their environment: for instance, a clingy horse will follow you when you dismount to explore on foot, while a horse that is afraid of heights will be less inclined to go to certain areas. On the other hand, stats like Agility, Strength or Endurance will dictate how fast a horse gallops, how far it jumps, and how quickly it recovers stamina.
Get your perfect dream horse through breeding!
Much like the riding controls, breeding horses in Horse Tales – Emerald Valley Ranch can be as casual or as deep-diving as players want. Once you have built enough shelter, food resource, and activity buildings, along with a special breeding stable on the Emerald Valley Estate, you can start your very own breeding program.
At first glance, breeding is simple enough: By pairing two horses with similar stats, you easily get a slight stats improvement in their offspring. The new horse will also inherit some traits and colour characteristics from its parents. Those colour characteristics, however, are where the breeding gets more challenging as it mimics real life horse genetics.
As an open world game, Horse Tales offers players a lot of freedom. This also means that players are able to breed horses however they want, whether they simply want to have a fast and robust horse of any colour, or they want to breed the perfect horse with the best stats and the rarest coat.
Players will also have to explore to find new horses to add to their breeding programs. Some can be encountered and tamed in the wild, while others can be obtained by talking to NPCs who are willing to lend out their own horses for breeding purposes.
The combination of these different elements – looks, genetics, stats and traits – makes for an incredible variety of unique horses and gives the player a lot of freedom to choose what to focus on in their horse breeding and training. And once you've achieved your own personal perfect horse – be it particularly pretty to look at, particularly good at sprinting and jumping, or the ideal mix of both – you'll get to enjoy exploring the vast open world of Horse Tales: Emerald Valley Ranch even more.ities.