Games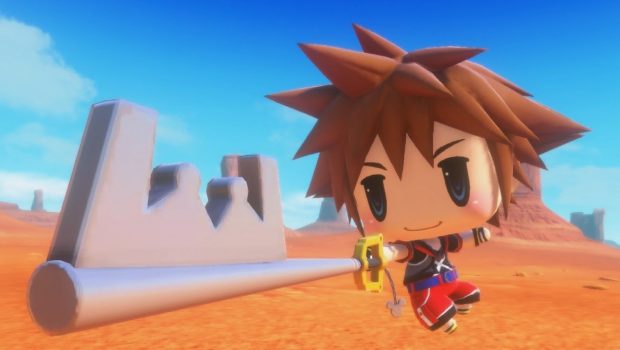 Published on November 7th, 2018 | by Admin
DISCOVER A WONDERFUL WORLD OF ADVENTURE IN WORLD OF FINAL FANTASY MAXIMA TODAY
SYDNEY, 6th November 2018 –   Square Enix Ltd., today welcomes new adventurers to discover the magical world of Grymoire in WORLD OF FINAL FANTASY® MAXIMA, which is now available on the Nintendo Switch, Xbox One, STEAM and PlayStation®4 computer entertainment system. 
WORLD OF FINAL FANTASY MAXIMA is an enhanced version of the beloved 2016 RPG WORLD OF FINAL FANTASY, complete with a host of new and exciting features. Using the Avatar Change System, players can transform into legendary FINAL FANTASY heroes such as Cloud (FINAL FANTASY VII), Yuna (FINAL FANTASY X), Noctis (FINAL FANTASY XV) and many more. Additional Mirages (monsters), champions (characters), side quests, boss battles, mini-games and more await players in the game, including the option to carry over progress after finishing the story into a new save game to overcome the challenging new Nightmare difficulty mode.
WORLD OF FINAL FANTASY MAXIMA is now available digitally for the Nintendo Switch and Xbox One. Additionally, the new content of WORLD OF FINAL FANTASY MAXIMA is available on PlayStation®4 or STEAM as downloadable content.