Games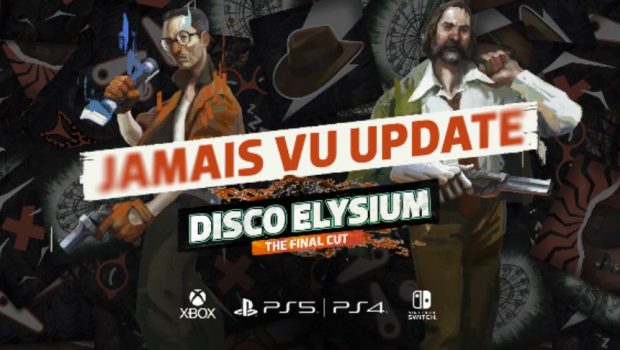 Published on February 8th, 2022 | by Admin
Disco Elysium – The Final Cut Jamais Vu Update is now available on PlayStation, Xbox and Switch
Disco Elysium – The Final Cut Jamais Vu Update is now available on PlayStation, Xbox and Switch.*
The update includes:
New secret achievements – time to hunt!
Multiple fixes for crashes
Gigantic load time optimisations when switching scenes
Tons of minor bug fixes all across the game
Has Kim always been this hot?
ZA/UM is in the business of mysteries and to celebrate the new year has included some new ones into Disco Elysium – The Final Cut Jamais Vu Update, giving some clues to help you along the way.