Games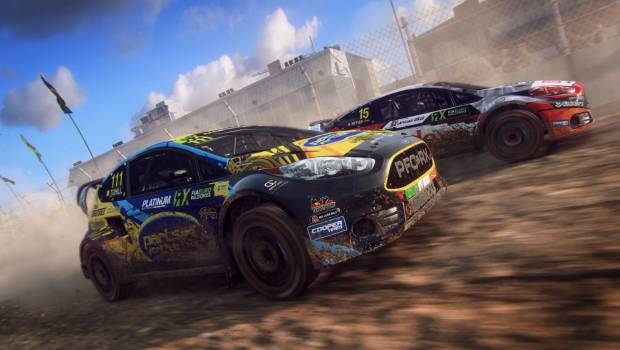 Published on March 8th, 2019 | by Admin
DiRT Rally 2.0 | Season One, Stage One Details and Trailer
SYDNEY, 8th March 2019 – Codemasters will release the first of its post launch content as part of DiRT Rally 2.0™ Season One from 12th March. This includes the ŠKODA Fabia Rally and Citroën C4 Rally, with the iconic and enhanced Monte Carlo following on 26th March. Day One and Standard Edition owners have the opportunity to purchase the Season Pass or individual pieces of content separately via their digital store of choice.
The DiRT Rally 2.0™ Season One, Stage One trailer is now available to view at: https://youtu.be/tLwL1igT1t8
"We are delighted to bring back two iconic rally cars which will excite our core community and give new fans a taste of rally history," commented Ross Gowing, Chief Games Designer. "The Citroën C4 Rally was extremely dominant in the late 2000s and features Petter Solberg's livery, who enjoys a great working relationship with the studio. The ŠKODA Fabia Rally was driven by the great Colin McRae, and we are very proud that players will be able to experience another of his iconic vehicles. Players can expect incredible traction and stability from the both these vehicles, and they make a fantastic addition to the legendary car roster in DiRT Rally 2.0."
The Season One content focuses purely on rally and over the coming weeks will introduce cars, liveries and environments to DiRT Rally 2.0 as per the following schedule:
– Week 3: Monte Carlo Rally, Special Livery
– Week 5: BMW M1 Procar Rally, Open Manta 400, Special Livery
– Week 7: Sweden Rally
– Week 9: Ford Focus RS Rally 2007, Subaru Impreza, Special Livery
– Week 11: Germany Rally
DiRT Rally 2.0, including official licensed content of the FIA World Rallycross Championship presented by Monster Energy, launched on the PlayStation®4 computer entertainment system, the Xbox One family of devices including Xbox One X and Windows PC (via Steam) on Tuesday 26th February 2019.
Players can get all the DiRT Rally 2.0 news and follow updates from the studio on Facebook and Twitter.