Films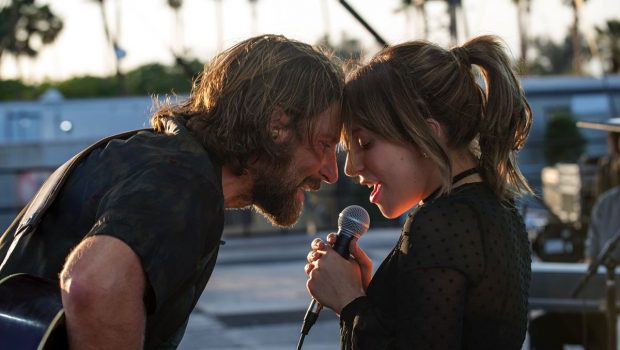 Published on October 22nd, 2018 | by Damien Straker
DIRECTOR BRADLEY COOPER'S A STAR IS BORN SHINES AT THE AUSTRALIAN BOX OFFICE 
Warner Bros. Pictures' A Star is Born opened at number one at the Australian box office over the weekend, earning $6,720,000 at 306 cinemas, including previews. The opening is the biggest for a Warner Bros. Pictures' title in Australia in 2018. The much-anticipated cinematic love story, which marks the directorial debut of Bradley Cooper and stars Cooper and Lady Gaga, headed into the weekend with exceptional critical acclaim and enthusiastic social buzz, and is still going strong.
Joel Pearlman, Co-CEO of local distributor Roadshow Films, stated, "A Star is Born is clearly resonating with audiences across Australia and we couldn't be more thrilled. These terrific results are a testament to the talents of Bradley Cooper and Lady Gaga, and everyone involved in this unique and compelling film, and we congratulate them all on its tremendous success."
With A Star is Born, four-time Oscar nominee Bradley Cooper (American Sniper, American Hustle, Silver Linings Playbook) makes his directorial debut, and also stars alongside multiple award-winning, Oscar-nominated music superstar Lady Gaga in her first leading role in a major motion picture. The film also stars Andrew Dice Clay (Blue Jasmine), with Dave Chappelle (Chi-Raq) and Sam Elliott, whose nearly 50-year career includes standout performances in such films as Mask, Tombstone and, most recently, The Hero.
A Star is Born features original songs performed live during filming by Cooper and Gaga, who wrote a number of tracks together and in collaboration with such musical artists as Lukas Nelson, Jason Isbell and Mark Ronson.
The film was produced by Bill Gerber, Jon Peters, Bradley Cooper, Todd Phillips and Lynette Howell Taylor. Ravi Mehta, Basil Iwanyk, Niija Kuykendall, Sue Kroll, Michael Rapino and Heather Parry served as executive producers. The screenplay was written by Oscar winner Eric Roth (Forrest Gump) and Bradley Cooper & Will Fetters.
Cooper's behind-the-scenes team included Oscar-nominated director of photography Matthew Libatique (Black Swan), production designer Karen Murphy (The Light Between Oceans), three-time Oscar-nominated editor Jay Cassidy (American Hustle, Silver Linings Playbook, Into the Wild), and costume designer Erin Benach (Loving).
Warner Bros. Pictures Presents, in association with Live Nation Productions, in association with Metro Goldwyn Mayer Pictures, a Jon Peters/Bill Gerber/Joint Effort Production, A Star Is Born. The film is distributed worldwide by Warner Bros. Pictures and Roadshow Films in Australia and New Zealand.