Games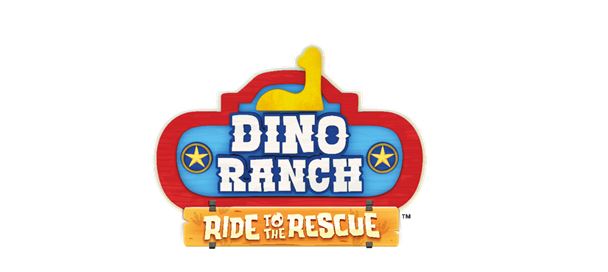 Published on October 19th, 2023 | by Adrian Gunning
Dino Ranch – Ride to the Rescue is now available on Nintendo Switch
It's time to ride into a new Dinotastic adventure based on the hit animated series, Dino Ranch! Will you join the adventure?
Sydney, Australia – October 19, 2023 – Attention all fans of adorable dinosaurs! Dino Ranch – Ride to the Rescue, based on Boat Rocker's hit animated preschool series, is now available in digital and physical edition on Nintendo Switch. Get ready to immerse yourself in this epic adventure where you'll encounter thrilling mini-games and have a roaring good time with your favourite Rancheroos.
Watch the launch trailer here: https://youtu.be/0ySOd0AlCow
***
About Dino Ranch – Ride to the Rescue
The Dino-mite eggs have disappeared from the hatchery and the harmony of the Ranch is at stake. Only YOU can help our roarsome trio of Rancheroos, Jon, Min and Miguel, search for the stolen eggs and bring them back to the Ranch. But be careful, the mischievous Tinhorns may have something to do with all this trouble…
With the help of your favourite Rancheroos, embark on an exciting journey while exploring the Dino Ranch, completing missions full of twists and turns, and hatching new dinosaur eggs! Sprint with Jon, nurture the dino-mites with Min, and build and repair tools with Miguel to solve the mystery of the stolen eggs!
Ready to get your claws into the fun by exploring the world of Dino Ranch and have a roar-some time?
***
Features
YOUR FAVOURITE HEROES: Join Jon, Min, and Miguel to discover a world full of cowboys and dinos and play funny and dino-driven mini-games!
EXPLORE & TAKE ACTION: Race alongside Jon and Blitz as they zoom through the ranch and its surroundings at a lightning speed. Engage in dynamic mini games to find the lost eggs and show off your amazing lasso skills!
NURTURE & HATCH: Step into the shoes of Min and Clover, the Dino Doctor and caretakers of the hatchery. Show your love and care for the adorable dinosaurs as you nurture them and experience the pure joy of hatching newly found eggs.
BUILD & REPAIR: Every great adventure requires ingenuity. Team up with Miguel to construct and repair essential tools and overcome obstacles with the explosive Tango and her mighty strength!
AS FEATURED IN THE SERIES: Listen to the authentic voice of Pa (also known as Bo), the Ranch's leader and father to Jon, Min, and Miguel, as he narrates the entire game. Professionally voiced by the official actor in French, Italian, Spanish, and German, the game ensures even the youngest Rancheroos can engage without the need for reading.
Dino Ranch – Ride to the Rescue is now available on Nintendo Switch in physical and digital edition.