Games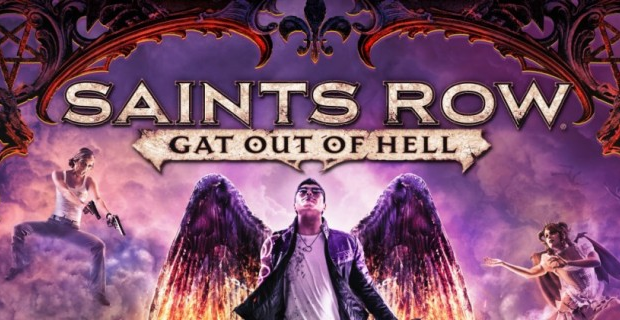 Published on October 16th, 2014 | by admin
Diabolical: Saints Row: Gat out of Hell and Saints Row IV: Re-Elected hit shelves earlier, 'Seven Deadly Sins' trailer
– Diabolical: Saints Row: Gat out of Hell and Saints Row IV: Re-Elected hit shelves earlier, "Seven Deadly Sins" trailer and assets out now –
Sydney, Australia – October 16, 2014 – Lust, Gluttony, Greed, Sloth, Wrath, Envy, Pride – for some, they are the Seven Deadly Sins. For Johnny Gat, they are devilish fun on his rampage through hell in Deep Silver Volition's Saints Row®: Gat out of Hell standalone expansion. Can the Devil and his demonic allegiance withstand the persuasiveness of Johnny's unrighteous arsenal?
About Saints Row: Gat out of Hell
After the space faring antics of Saints Row IV, many fans asked what we could do next… the answer?  Shoot The Devil in the face.  Play as either Johnny Gat or Kinzie Kensington as you tear apart Hell in a quest to save the leader of the Saints' soul. Historical icons, old friends, older enemies, a talking gun, a full length musical number, and a whole lot of other shenanigans all await you in the open world standalone expansion playground that is Saints Row: Gat Out Of Hell.
Gat out of Hell is the standalone expansion to the award-winning and multi-million selling Saints Row IV from Deep Silver and will launch on January 20, 2015 in the Americas and January 23, 2015 in Australia, New Zealand and international territories for last gen and new gen console platforms as well as PC.