Events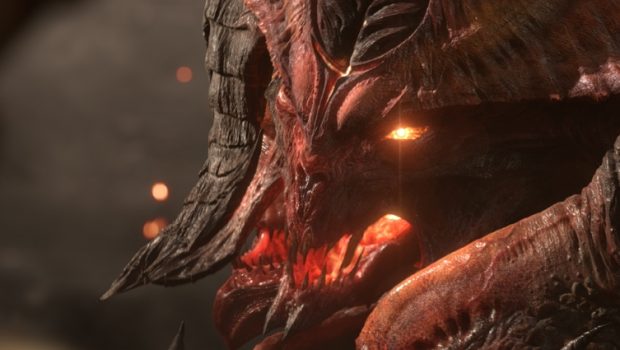 Published on April 24th, 2021 | by Alex Novus
Diablo Immortal Closed Alpha goes live today with brand new content
Starting at 10:00 a.m AEST / 12:00 p.m. NZST, a limited number of Android users, select press, and content creators in the Australia and New Zealand region who register will be able to participate in the Closed Alpha. This will be the second alpha test for Diablo Immortal and will introduce plenty of new updates, features, and systems for players to delve into.
The Closed Alpha will stay live for several weeks to ensure players will be able to experience all available content to the fullest, with ample time to provide feedback.
New Endgame and PvP Systems:  
The Cycle of Strife, faction-based endgame system – Players will fight as either Shadows or Immortals through various PvP and PvE activities in a continuous cycle to claim the throne as the ultimate defenders of Sanctuary.

Shadows – Shadows rally together in groups known as Dark Houses to challenge the Immortals in many ways, including raids against their precious Vault. Shadows must also complete Contracts to grow their houses and ultimately challenge Immortals in a PvP showdown through the Rite of Exile to try and take their place as the new defenders of Sanctuary.
Immortals – Immortals are the elite defenders against the Burning Hells, designated as the best of the best. They must fight to grow their dominance and defend against the Shadows to remain on top. One player will earn the right to lead the Immortals and can nominate up to four Lieutenants to bestow powerful Crowns to. The Crowns will grow in power and provide buffs to them and their allies while in battle.

The Battleground, 8v8 PvP team battle – Players can participate in an epic 8v8 team fight within the Battleground. Two groups will form between attackers and defenders as they fight for dominance on the battlefield.
New end-game feature, Helliquary – The Helliquary allows players to locate and challenge powerful demon bosses. Once defeated, players can trap them and claim awesome rewards.
Essence Transfer system added – Players can extract Essences from Legendary items they have obtained and transfer them to other Legendary items in their collection to customise and craft the perfect item.
Expanded content:
New class, the Crusader is now playable – The Crusader is a mid-range hybrid caster/melee fighter who wields powerful weapons, heavy armour, and righteous holy magic. They will be playable alongside the Barbarian, Demon Hunter, Monk, and Wizard (Necromancer to come in a future testing phase).
Level cap raised from 45 to 55 – Players will be able to progress up to level 55 and will have access to a new paragon tree at max level.
Two new zones to explore – Defend Mount Zavain from the Khazra goatmen as they threaten the homeland of the monks. Scour the Frozen Tundra, a snowy wasteland where the remaining armies of Baal still linger after the Lord of Destruction's downfall.
New dungeon added – The Cavern of Echoes located deep in the Frozen Tundra is where players will hunt down the mysterious Iceburn Tear relic.
Visit the official Diablo Immortal website for continued news and updates on all things Immortal.