Games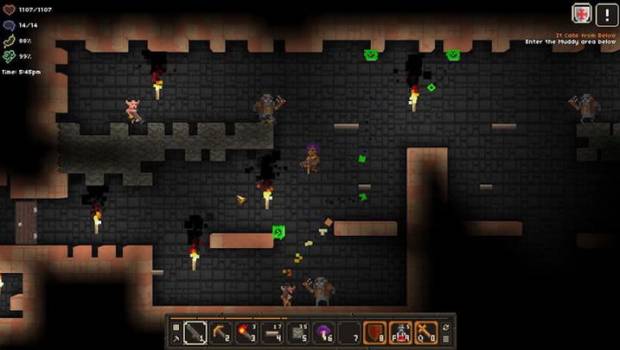 Published on April 26th, 2018 | by Admin
Diablo Creator's New Game Enters Steam Early Access
David Brevik's Self-Developed 'It Lurks Below' Now Lurks on Steam for All PC Gamers to Experience Before Its Official Release…'Soon'
TWO NEW TRAILERS:
Battle, Explore, Survive: YouTube
RPG Trailer: YouTube
April 25, 2018 – San Francisco, CA – Graybeard Games today announced that It Lurks Below, a passion project developed entirely by Diablo creator David Brevik, is now available for purchase as part of Steam's Early Access program. Though still in development, the game has received continually positive feedback from beta testers for more than two months, and Brevik is excited for it to be played by a larger audience. As stated on the game's Steam page, where Early Access is available for $19.99, the official release of It Lurks Below will be…"Soon."
"At the Game Developers Conference last month, I talked to a lot of indie developers who recommended doing Early Access through Steam – they basically said I'd be crazy not to do it," says Brevik, whose last major launch was Marvel Heroes in 2013 when he led Gazillion Entertainment.
Titles such as Terraria, Minecraft and even Brevik's own Diablo inspired his action-oriented survival-RPG, which he will continue to regularly stream from twitch.tv/graybeardgames. Keep an eye on It Lurks Below's Twitch page for streams from Brevik and others enjoying the game in Early Access, as they lead their fully customizable heroes through randomly generated underground dungeons full of endless evil. Scheduled streams from Brevik include the following:
Today, April 24: 11:00 a.m. PDT until 1:00 p.m. PDT
Tomorrow, April 25: 9:00 p.m. PDT until he feels like stopping
"I'm flattered by the overwhelmingly positive response to the closed betas and my personal streams of It Lurks Below so far," he says. "I read every piece of feedback I receive, and I value any additional thoughts players may have before I finalize the game for its official release. Which of course is…'Soon.'"
Brevik also plans to do a Reddit Ask Me Anything in the near future at www.reddit.com/r/IAmA/. Time and date will be announced soon via @GraybeardGames and @davidbrevik on Twitter, Graybeard Games on Facebook, and GraybeardGames.com.