Games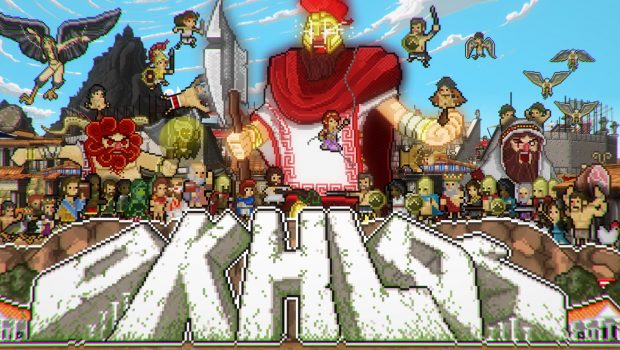 Published on February 7th, 2017 | by Admin
Devolver's Okhlos Receives Massive Omega Update
Ancient Greece – Philosophical indie developer Coffee Powered Machine and anarchic game label Devolver Digital have released a titan-sized update to the Greek mob simulator Okhlos and redubbed the newly expanded game Okhlos Omega! Starting today, all faithful philosophers that own Okhlos will find the newly revamped Okhlos Omega in their game libraries and new players can get the game for 50% off!
The newly anointed Okhlos Omega includes enough new features to please even the most skeptical of the gods. New enemies stalk through streamlined levels as thirty new heroes clash with the gods, each with their own unique and distinct abilities. Lead your mob into battle with custom mobs and reach glory through more balanced challenges and smarter difficulty progression.
Okhlos Omega strictly adheres to historical fact as players step into the sandals of ancient Greek philosophers and lead angry mobs of irate citizens, warriors, and livestock in an effort to bring down the oppressive gods of mythological Greece. Recruit, craft, and upgrade mobs of all sizes to take down everything from minotaurs and cyclops to ancient temples and the mighty Olympians themselves.
"The Okhlos community is small but enthusiastic and our team has worked tirelessly since launch to refine the game based on their feedback," said Coffee Powered Machine artist Roque Rey. "Our hope is that a whole new segment of gamers find Okhlos Omega and share the joy that our fans have found in the game through all the new additions and polish."
Okhlos Omega fans can follow the angry rage of the people via Twitter @Okhlos and @DevolverDigital or by visiting okhlos.com on their most personal of computers. Okhlos Omega is 50% off through February 13 on Steam and GOG [http://store.steampowered.com/app/400180].