Games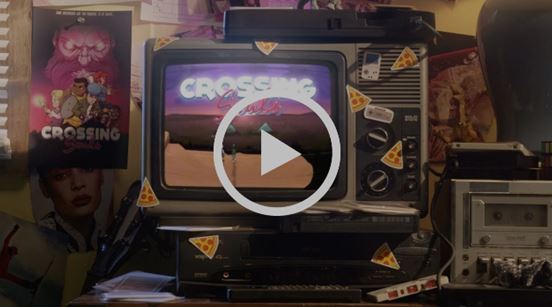 Published on February 14th, 2018 | by Admin
Devolver's Crossing Souls Out Now on PlayStation 4 and PC
TAJUNGA, CA – Independent developer Fourattic and the helpful townsfolk from Devolver Digital have launched Crossing Souls on PlayStation 4 and PC. The meticulously crafted pixel art homage to 80s adventures is available now with 20% off its A$17.50 price [http://crossingsoulsthegame.com/].
Crossing Souls is an action-adventure set in a California suburb in the midst of a supernatural event that rocks the small community as grand forces siege the town. Control five characters: Chris, Matt, Charlie, Big Joe and Kevin, each one with their own skills and combat styles. Change characters on the fly and use each character's specialties to overcome any obstacle and target your foes weaknesses. Fight in real-time, solve clever puzzles, face off against powerful bosses and play special levels inspired by 80's arcade videogames.
"If we could afford iconic 80s spokespeople like Michael J. Fox, Alf, and the actor that played Chunk from the Goonies I'm sure they would tell you that Crossing Souls is an incredible game that you should buy right now," noted Devolver Digital CFO Fork Parker. "But alas we cannot, and therefore they have not said anything of the sort and are likely unaware of the game at all."
Crossing Souls is available now on PlayStation 4 and PC for whatever 80% of $14.99 comes out to – you do the math, nerd. Just buy it and stop being so cheap.