Games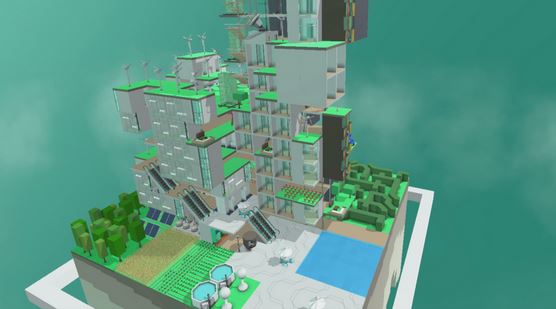 Published on April 20th, 2018 | by Admin
Devolver release Blockhood VR on Steam
The Block – Plethora Project and Devolver Digital have released Block'hood VR, a virtual reality enabled version of their award-winning building project for Vive and Oculus Rift. Block'hood VR is available on Steam for $14.99 with a 10% off discount during launch week and additional 15% off discount for owners of the standard Block'hood game on Steam [http://store.steampowered.com/app/787720/Blockhood_VR/].
Block'hood VR is a neighborhood-building simulator that celebrates the diversity and experimentation of cities and the unique ecosystems within them. Budding city planners will have access to 200+ building blocks to arrange and combine and to create unique neighborhoods and discover the implications of their designs. The game will embark on a story of ecology and understanding as additional resources are always needed to unlock new blocks, configurations, and combinations to create more prosperous neighborhoods. Throughout the design process, players will need to avoid the decay of their city blocks by making sure each unit doesn't run out of resources and become a strain on the complimentary units around them.
Original developer Plethora Project worked with longtime Devolver Digital collaborator General Arcade to remaster Block'hood as seamless VR experience that will allow players and amateur city planners to create a living breathing urban ecosystem. Updated with a more dynamic view through VR and precise control over building and manipulating elements of the neighborhoods, Block'hood VR was rebuilt from the ground up to take advantage of the technology available.