Games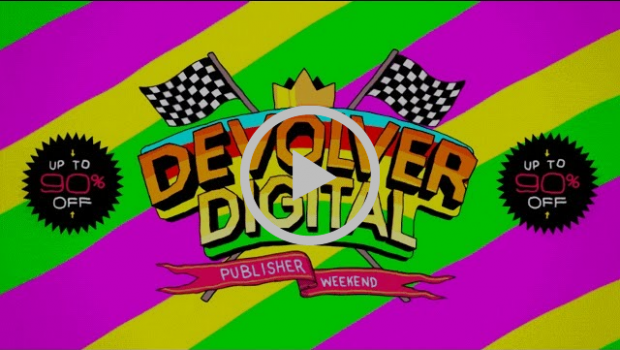 Published on May 20th, 2017 | by admin
DEVOLVER DIGITAL PUBLISHER WEEKEND SET TO BLESS ALL THAT BASK IN ITS GLORY
The Devolver Digital Publisher Weekend has taken over Steam with obscenely generous discounts on Devolver Digital games, even the ones you promised your concerned parents that you would never buy.  Now is your chance to correct the wrongs of the past by purchasing each and every Devolver Digital game at a fraction of their intended price [store.steampowered.com].
This unprecedented annual Devolver Digital sale features games from the label's eclectic roster including Enter the Gungeon, The Talos Principle, Shadow Warrior 2, Broforce, and the Hotline Miami series. There are also Serious Sam VR games, a weird game about penises and butts, two bird dating sims, and the super tense Stories Untold. Dang, there is also Mother Russia Bleeds, Dropsy, and Okhlos that are all pretty rad. Block'hood and Spaceplan are pretty chill if you aren't super into the violence thing.
"Remember when you said 'I'll just get that game on sale later' whenever we released a new game," noted Devolver Digital CFO Fork Parker. "Time to put your money where my wallet is, nerds."
Oh man, Reigns and Downwell are 50% off too.
Consumers can dispose of their disposable income during the Devolver Digital Publisher Weekend on Steam at store.steampowered.com from May 18 – May 22.