Games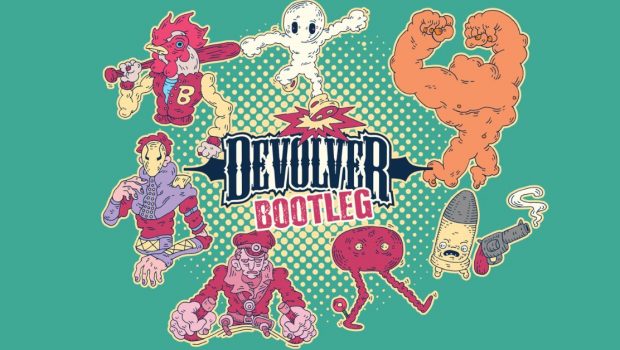 Published on June 10th, 2019 | by Admin
DEVOLVER DIGITAL ANNOUNCES AN UNHEALTHY AMOUNT OF GAMES AT E3 2019
– Online Multiplayer Mayhem, Reverse Horror, Original Bootlegs and an Arcade Game –
Los Angeles – This evening Devolver Digital announced its most ambitious E3 offering to date during its Devolver Digital Big Fancy Press Conference 2019 with four new games revealed from independent developers around the world.
The Devolver Digital Big Fancy Press Conference 2019 continued the Devolver Digital E3 Press Conference Cinematic Universe (DDE3PCCU) and the senseless and revered violence that comes with modern-day E3 video game marketing events. Announcements included everything from a massively multiplayer party game to a collection of original rip-off bootlegs to a legitimate arcade-light gun game and we can't say we even know what we are doing anymore. But at least we're trying to have some fun.
Full Press Conference: https://youtu.be/riNcPrsFYM0
Details on the games revealed during the Devolver Digital Big Fancy Press Conference are as follows:
Fall Guys, Developed by Mediatonic
Fall Guys: Ultimate Knockout flings 100 contestants together online in a mad dash through round after round of escalating chaos until one victor remains. Battle bizarre obstacles, shove through unruly competitors, and overcome the unbending laws of physics to avoid both humiliation and elimination. Leave your dignity at the door and prepare for hilarious failure in your quest for the crown.
Trailer: https://youtu.be/2OAVHWmeV0c
Release: 2020
Platforms: PlayStation 4, PC
Website: fallguys.com
Devolver Bootleg, Developed by Doinksoft
Devolver Bootleg contains eight original rip-offs of Devolver Digital games including Enter the Gun Dungeon, Hotline Milwaukee, Ape Out Jr., and ShootyBoots.
Trailer: https://youtu.be/A6cAS2hFvp0
Release: Now
Platforms: Steam
Website: devolverbootleg.com
Carrion, Developed by Phobia Game Studio
Carrion is a reverse horror game in which you assume the role of an amorphous creature of unknown origin. Stalk and consume those that imprisoned you to spread fear and panic throughout the facility. Grow and evolve as you tear down this prison and acquire more and more devastating abilities on the path to retribution.
Trailer: https://youtu.be/o-L0_TJ4i-o
Release: 2020
Platforms: Console, PC
Website: carrion.games
Enter the Gungeon: House of the Gundead, Developed by Griffin Aerotech and Dodge Roll
Enter the Gungeon: House of the Gundead is an original two-player light gun arcade game in which players crawl alone or with a fellow Gungeoneer floor by floor blasting your way down through the army of the Gundead. Unlock new weapons, dodge roll around oncoming fire, and face down legendary guardians of the Gungeon from the friendly confines of your local arcade or at home.
Trailer: https://youtu.be/YusO47cGJdI
Release: 2020
Platforms: Arcade
Website: houseofthegundead.com