Comics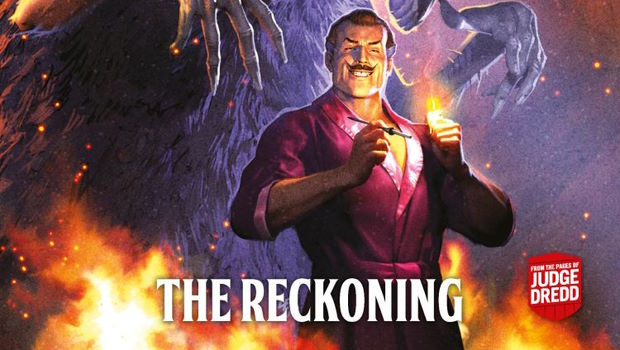 Published on March 16th, 2023 | by Chris O'Connor
Devlin Waugh: The Reckoning Review @2000AD
Summary: Devlin Waugh confronts dark forces and defends his demonic partner in the courts of Hell itself.
4.8
Debonair Demonologist
Devlin Waugh is a unique character, debonair, sadistic, exorcist, vampire… sometime employee of the Vatican… not to mention accompanied by a demonic phallus. In The Reckoning he will stand in the court of Hell itself in order to defend his partner Titivillus.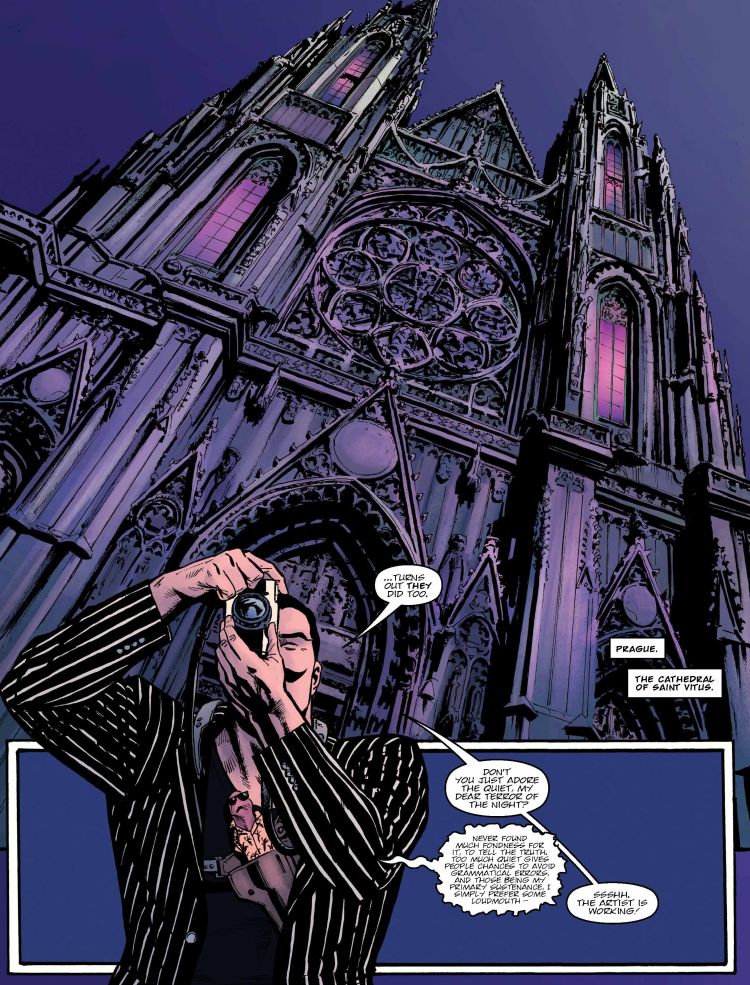 Writing
It doesn't take long to get a feel for the characters here… the banter between Devlin and Titivillus sets the tone very early on. Dealing with demonic possessions and paranormal bestiary it's nice to have some levity, some humourous back and forth to keep things from getting too dark. But the banter isn't always comical… at times it gets quite deep and the emotions are palpable. The ebb and flow of the relationship between Devlin and Titivillus works fantastically for the final pay off… what seems one way on the surface is revealed to be part of a larger scheme that reveals a different sort of character (sorry for being a bit obscure there but I don't want to spoil anything).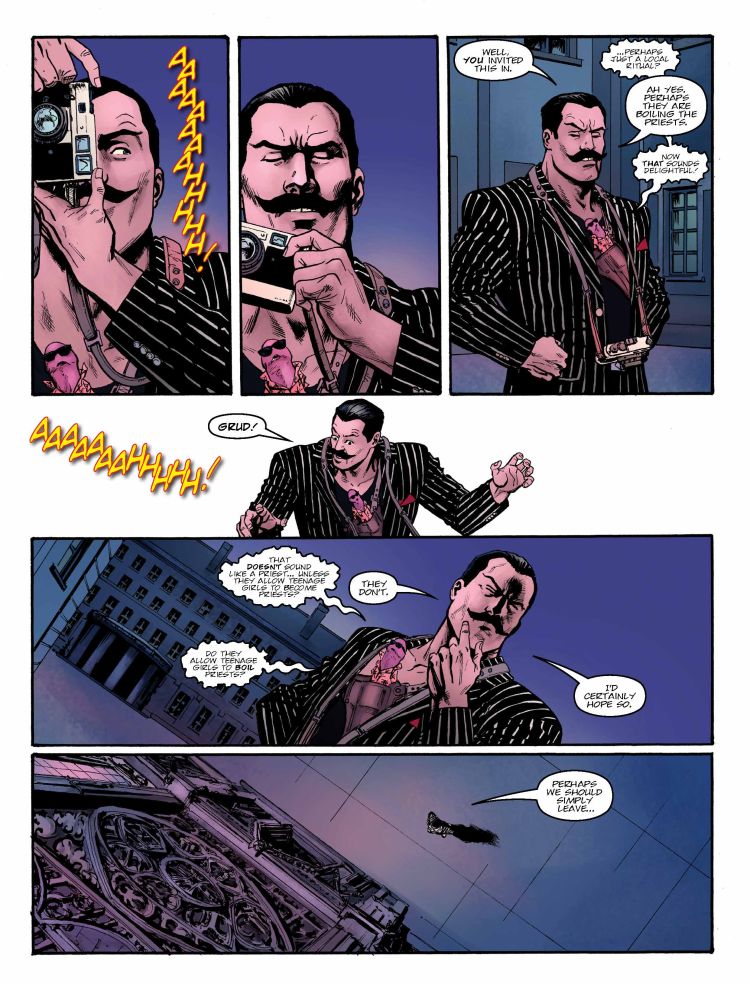 Artwork
If the dialogue didn't make it clear that this is not a comic for children… there are plenty of panels that will make that abundantly clear! Devlin himself does indeed look dashing and certainly would draw all eyes to him wherever he went. The ability to put character and emotion into Titivillus given that he is a demonically possessed phallus must be commended also. Despite the over the top nature of the story and characters… there are some really emotional and touching panels throughout. Seeing the fear on Titivillus or the deep concern on Devlin's face really grabs you and holds your attention and emotion.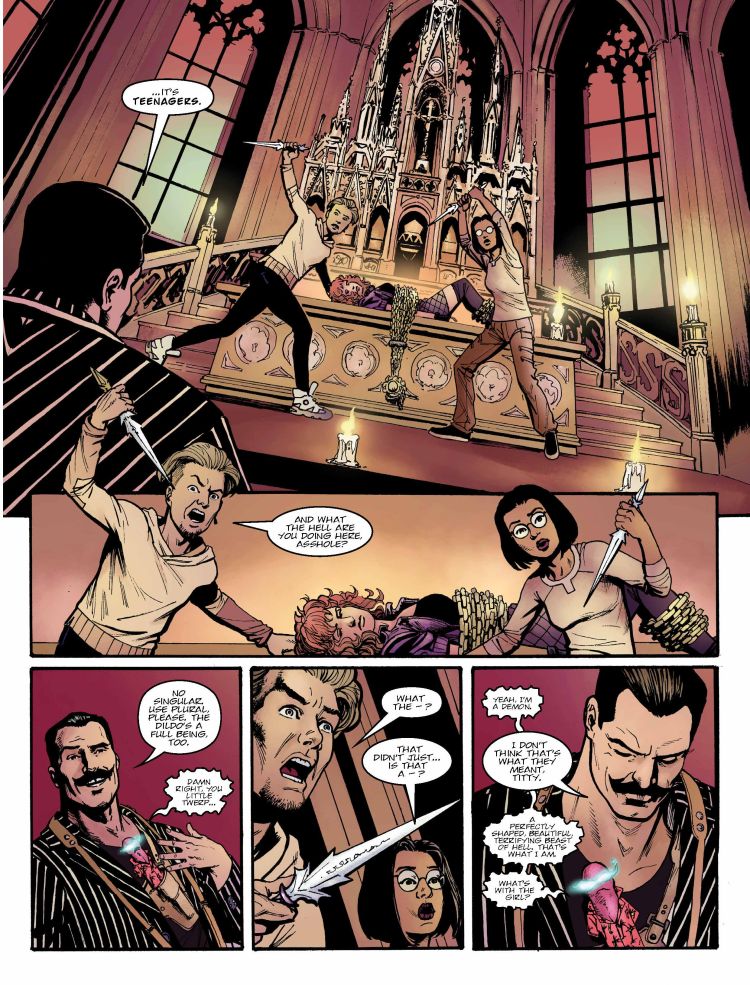 Final Thoughts
I really enjoyed Devlin Waugh The Reckoning. It has just the right mix of horror and comedy to make it a fun ride. It's unquestionably adult but it's also very silly and just enjoyable.
Grab a copy if you like your comics a bit racy, debaucherous, funny but with a heart!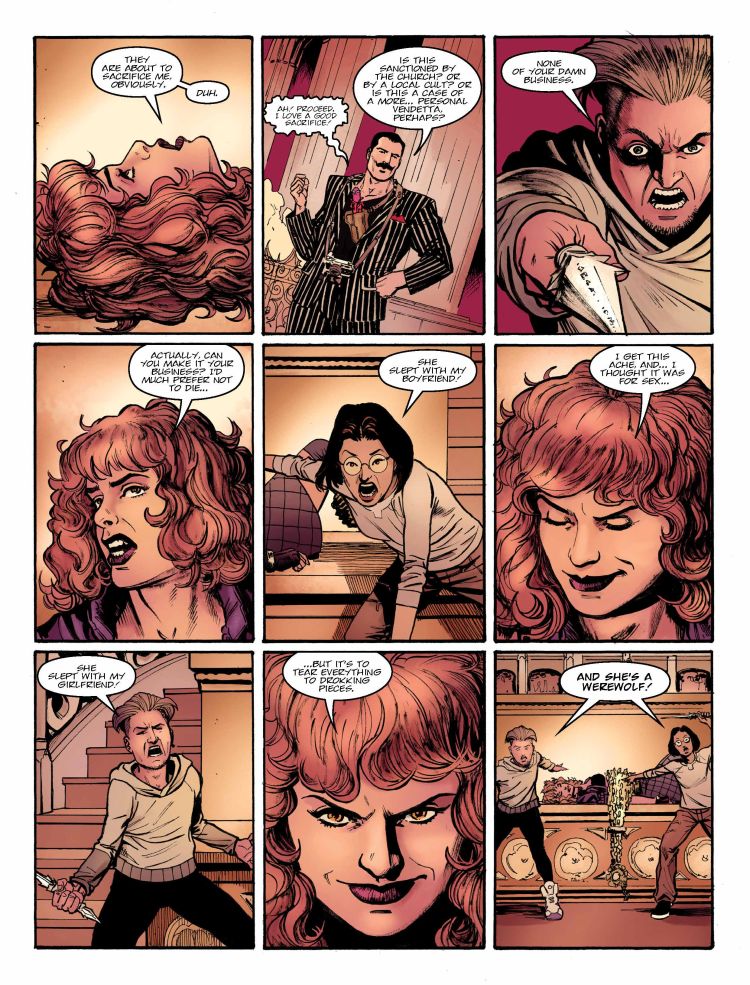 Publisher: 2000AD
Writer: Ales Kot
Artist: Patrick Goddard, Mike Dowling
Colourist: Pippa Bowland, Quinton Winter
Cover Artist: Alex Ronald
Genre: Horror, Comedy
Format: 146pgs FC, TPB
Release Date: 15th March, 2023