Comics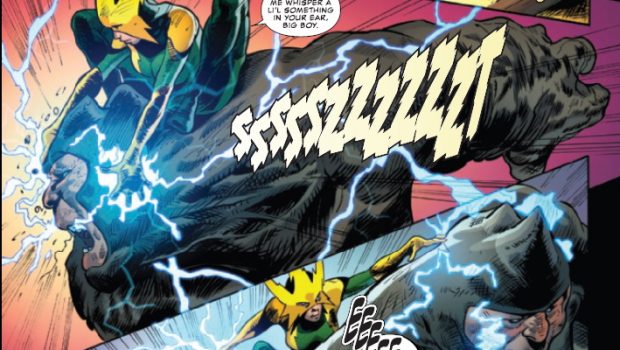 Published on January 23rd, 2022 | by Tim Chuma
Devil's Reign: Villains for Hire #1 Review (2022)
Summary: If you ever wanted to know how the bad guys would run things if they ever won this is your chance. Worth checking out if you enjoy these characters.
As mayor of New York Wilson Fisk aka Kingpin has outlawed superheros and has the super villains providing law and order known as the Thunderbolts, or they would if they could stop fighting each other for about two seconds. After stopping a terrorist attack at the MET Gala they technically become heroes which puts them in the wrong. Fisk is none too pleased but wants them to find who ordered the attack and deal with them.
This seems to be on its own timeline and answers the question "what happens if the bad guys win?" they have to run it and end up with the same problems the super heroes had dealing with them and always someone wanting to mess stuff up.
I would recommend this one if you are a fan of any of these characters as these seem to all be Spiderman's foes in the normal series and there is no indication that the regular superheroes are going to turn up at all.
This is the start of the series so it is easy to pick up what is going on and you can decide whether you want to follow it from there.
Comic details:
Writer: Clay Chapman
Penciler: Manuel Garcia
Cover Artist: S SKAN
Publisher: Marvel
Published: January 19, 2022