Books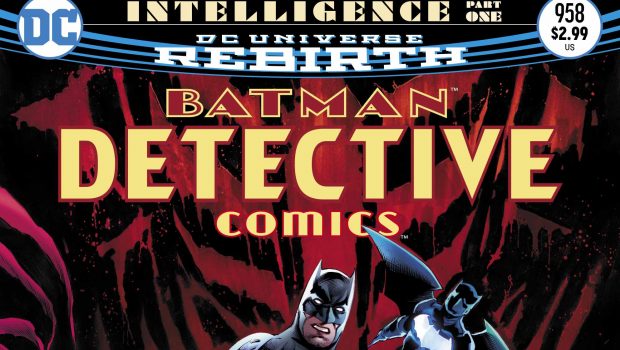 Published on June 19th, 2017 | by Chris O'Connor
Detective Comics #958 Comic Review
Summary: Azrael is making Gotham City his new home, unfortunately someone from the Order of St Dumas, his old home, has found him.
When you are a hero, or associate with heroes… or let's face it, if you live in Gotham… even the most mundane every day event like going to a basketball game can turn unusual very quickly. But an unexpected guest is just the start… things are afoot and the true threat is only just showing itself.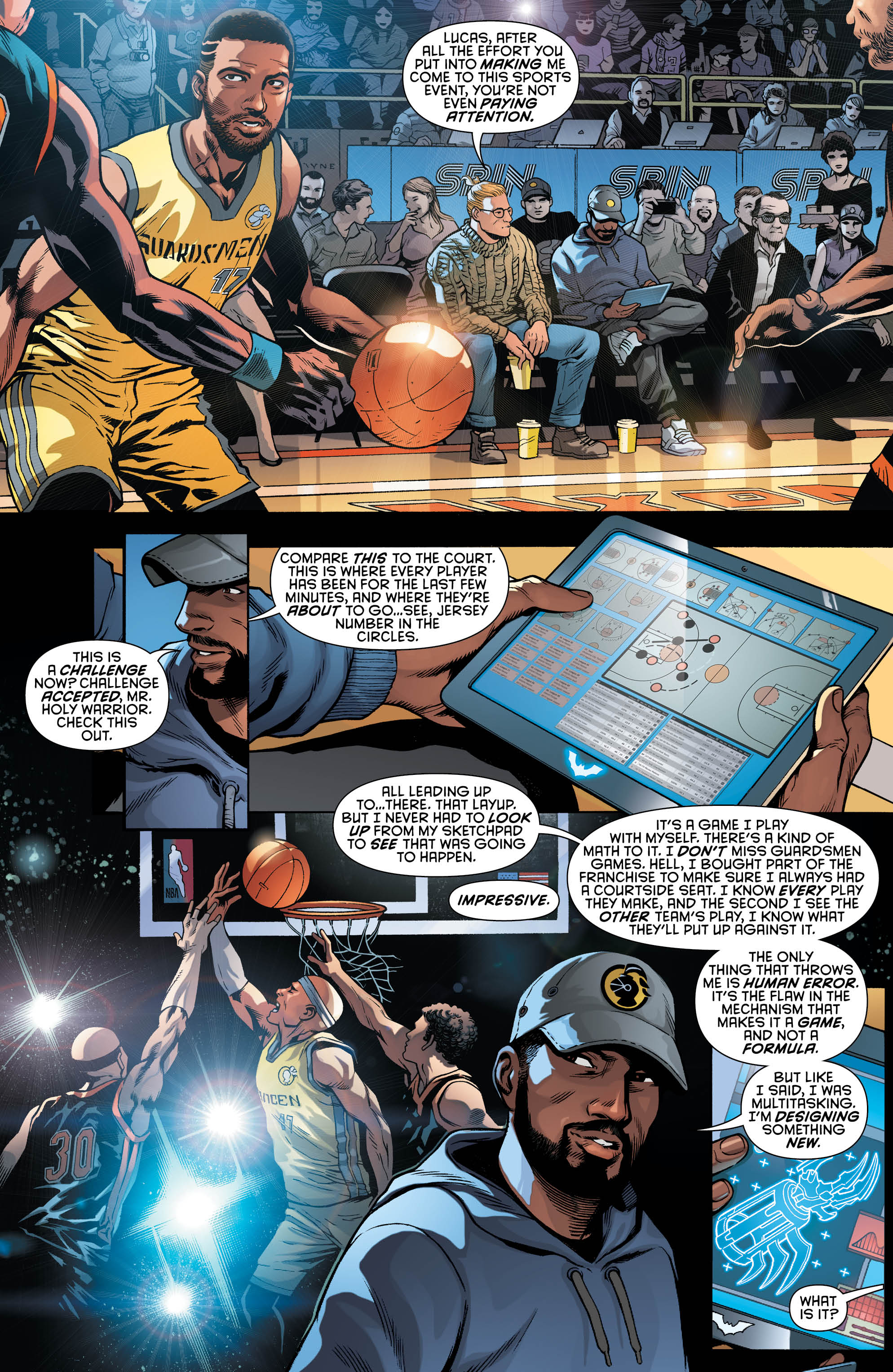 Writing
It would be tempting in writing a superhero story to focus on just action after action after action, nothing of character as such, just super powered characters fighting in various locations. But to be able to write the everyday life… or at least what constitutes everyday life for the people of these worlds is often more interesting and can lead to great segues to the fights anyway. Here we have multiple events occurring at once, Bruce Wayne doing some investigation, Lucas, Jean-Paul and Kate trying to enjoy a basketball game… as mentioned earlier… these things would seem simple but often in Gotham they become a fiasco in no time.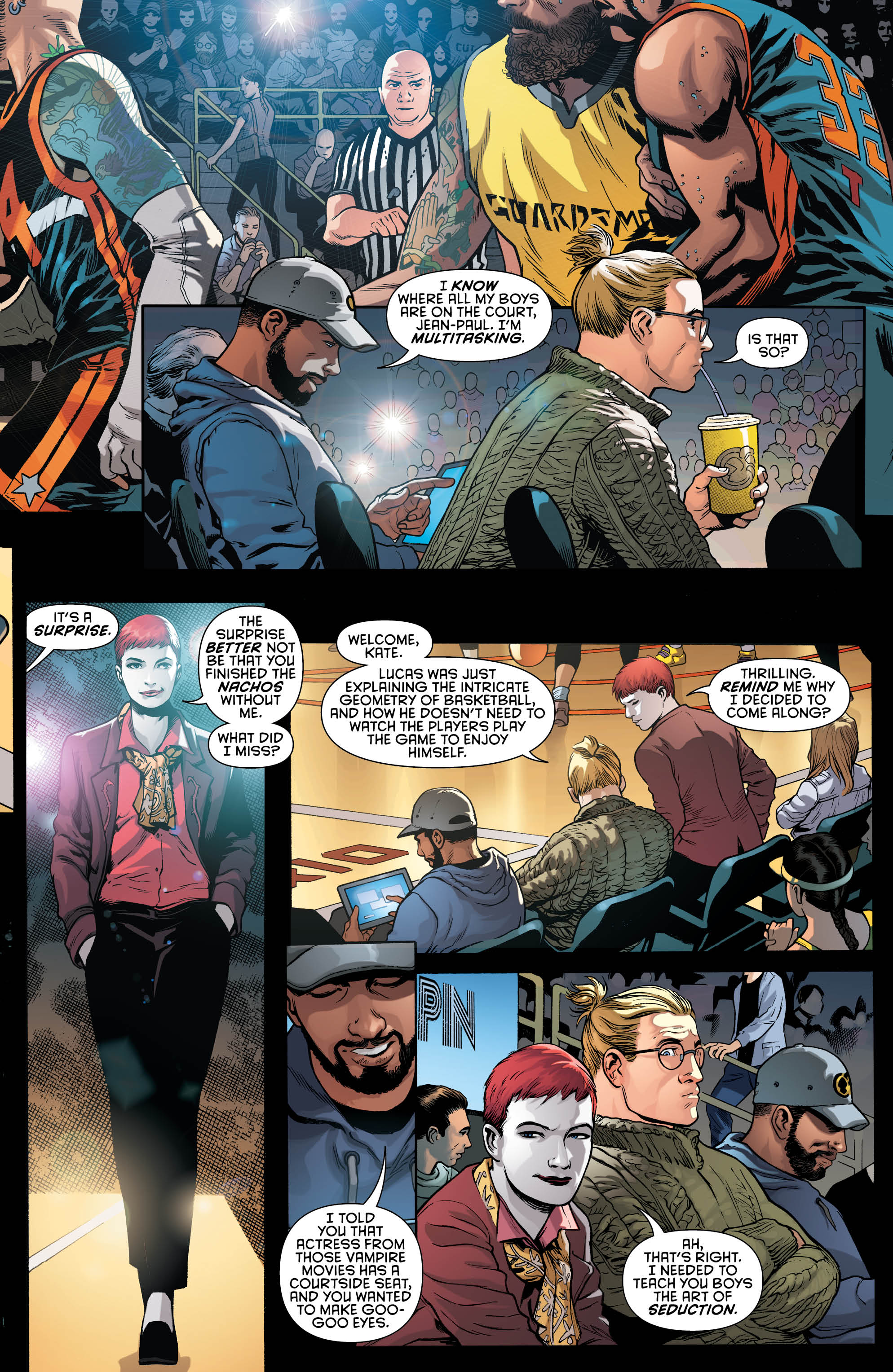 Artwork
I really like the artwork here, there are some great uses of colour, tone and shade to set the mood in scenes. Everything is nice and clean so your eyes don't struggle to find what to focus on or figure out what's going on. There are some nice "special effects" shots as well that give a nice glow or sparkle to really make certain panels pop!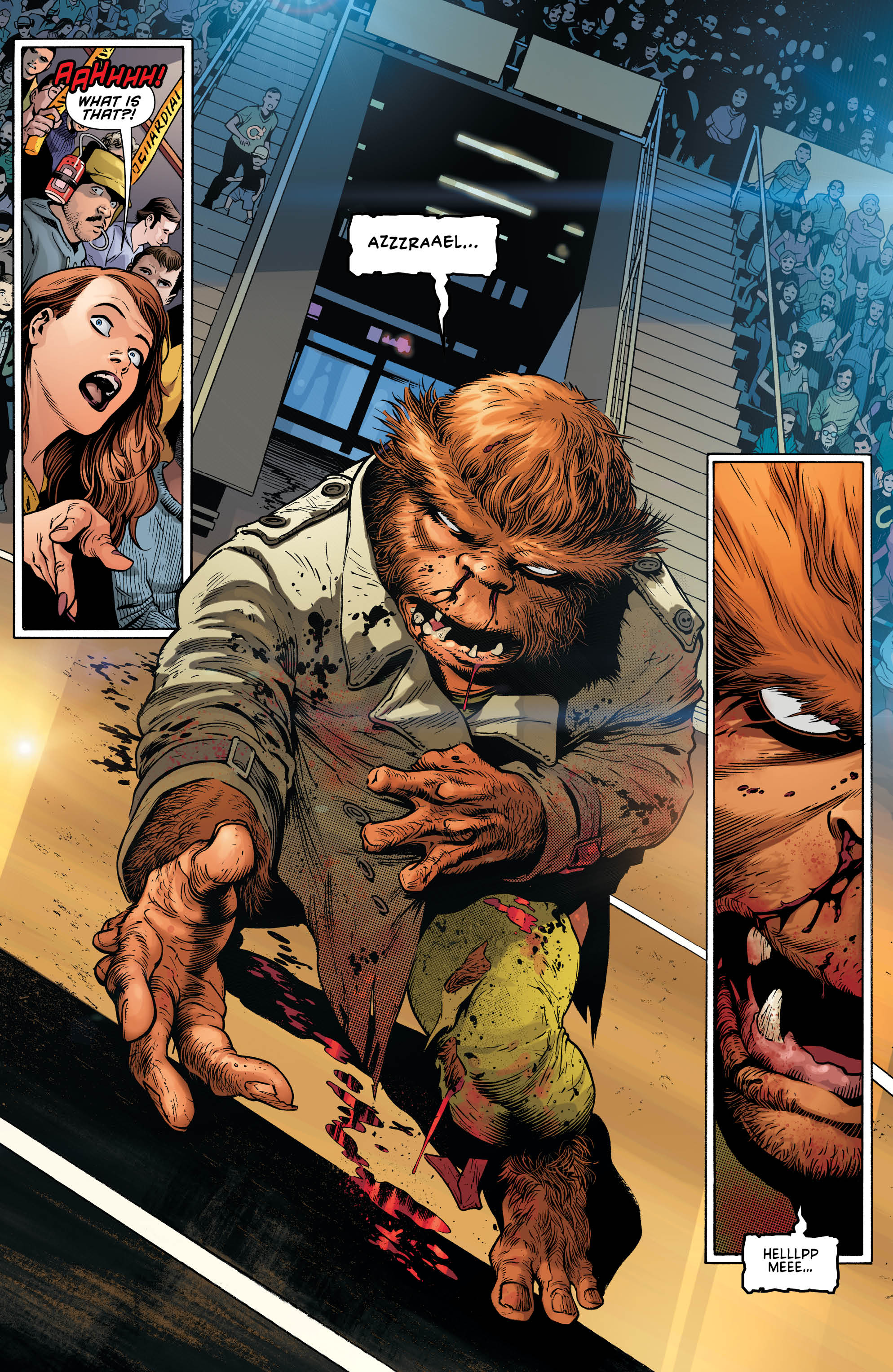 Final Thoughts
There's a lovely sense that things are just about to go severely pear shaped at the end of this comic, also that help is at hand… but mostly that things are just about to go south very quickly. There's a lot to be said for a slow build up… but pacing can be tricky, you don't want to make the burn too slow or people will lose interest, Detective Comics #958 has got just the right pacing here. Characters are set in motion, events are starting to unfurl and the buildup is apparent. I look forward to seeing where this goes.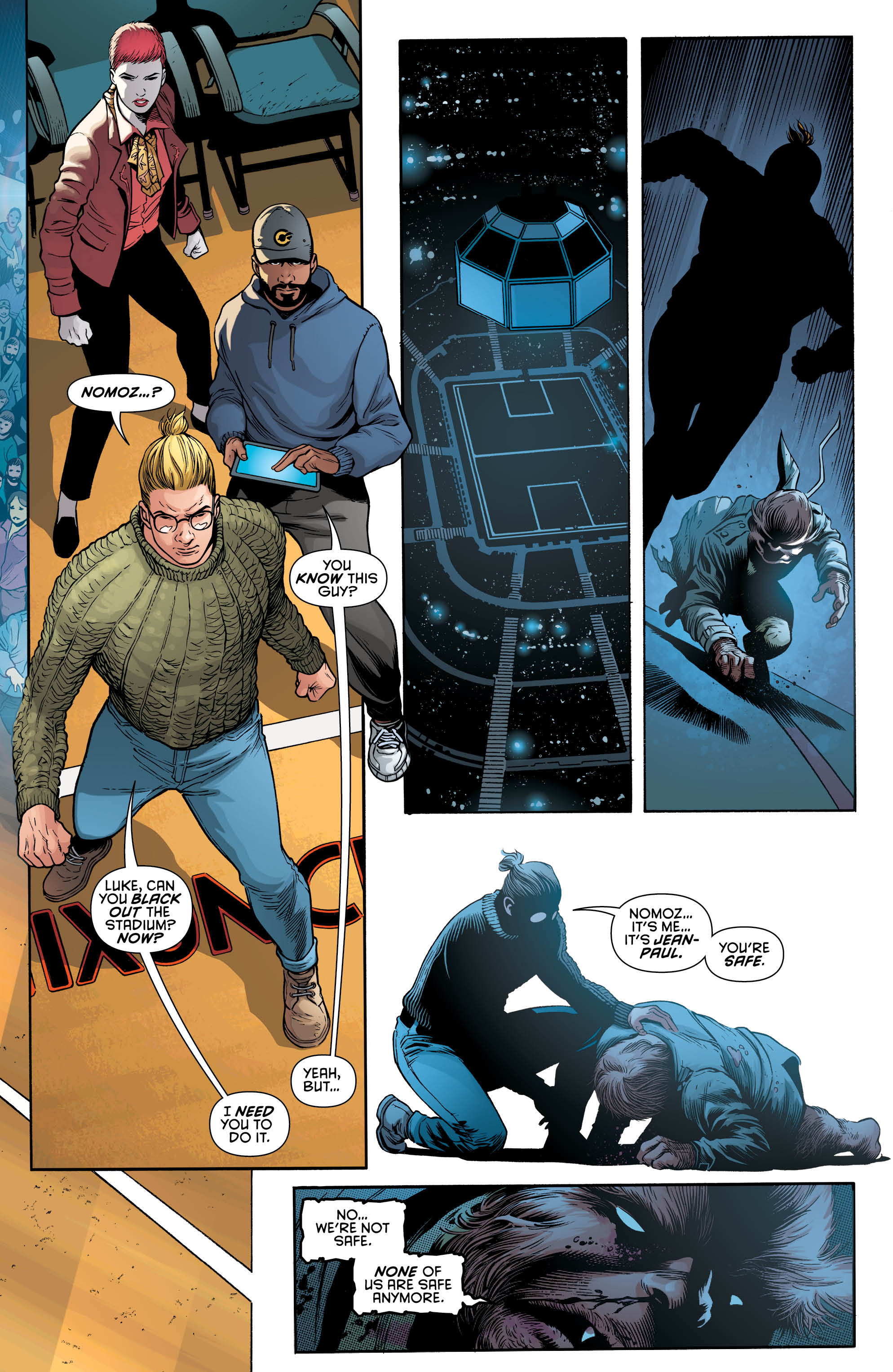 Publisher: DC Comics
Writer: James T Tynion IV
Artist: Raul Fernandez, Alvaro Martinez
Cover Artist: Raul Fernandez, Alvaro Martinez
Genre: Superhero
Format: 32pgs, FC
Release Date: 14th June, 2017