Comics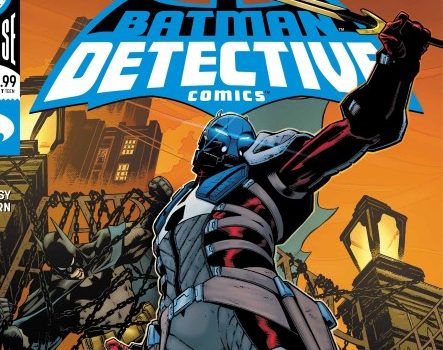 Published on May 24th, 2019 | by Jeremy Carr
Detective Comics #1004 Review
Summary: The backstory of the Arkham Knight.
Have you ever thought to yourself "Oh man, I think raising a child in a mental institution for the criminally insane is a good idea…" Well if you have then you and Jeremiah Arkham might just have something in common. It's not going to be a father of the year award that's for sure. So yeah, apparently Jeremiah Arkham thought it would be swell to raise his daughter in Arkham Asylum and let her mingle with the best that Gotham has to offer. I mean what could possibly go wrong? Oh wait yeah that's right… she's totally going to be sane and NOT become the Arkham Knight!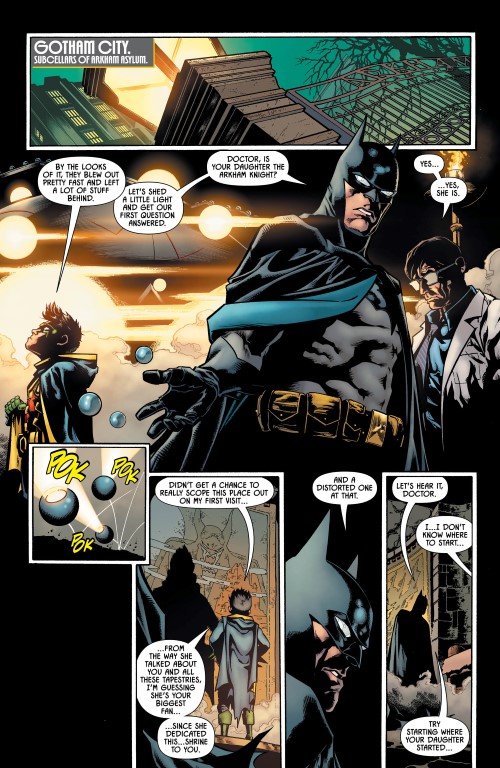 If you are not 100% sure what I am going on about then let's catch you up to speed with the newest issue of Detective Comics. So in this issue we finally get the answer to who the Arkham Knight is and what her beef is with Batman. Mostly this issue gives the back story to Astrid Arkham who is revealed to be the Arkham Knight. Just a quick rundown of that… So Jeremiah meets Ingrid while working in Arkham Asylum, they fall in love, he puts a baby in her and she refuses to stop working late into her pregnancy. Oh no, a riot at Arkham?! Of course, because why not, right? She gives birth during the middle of the riot and afterwards is struck in the neck by a Batarang thrown by some new inmate that found one just laying around. Does Jeremiah remove his daughter from this situation that NO child should ever be raised in? No… No he does not. He allows her to gallivant around the asylum making the best of friends with all the nut jobs.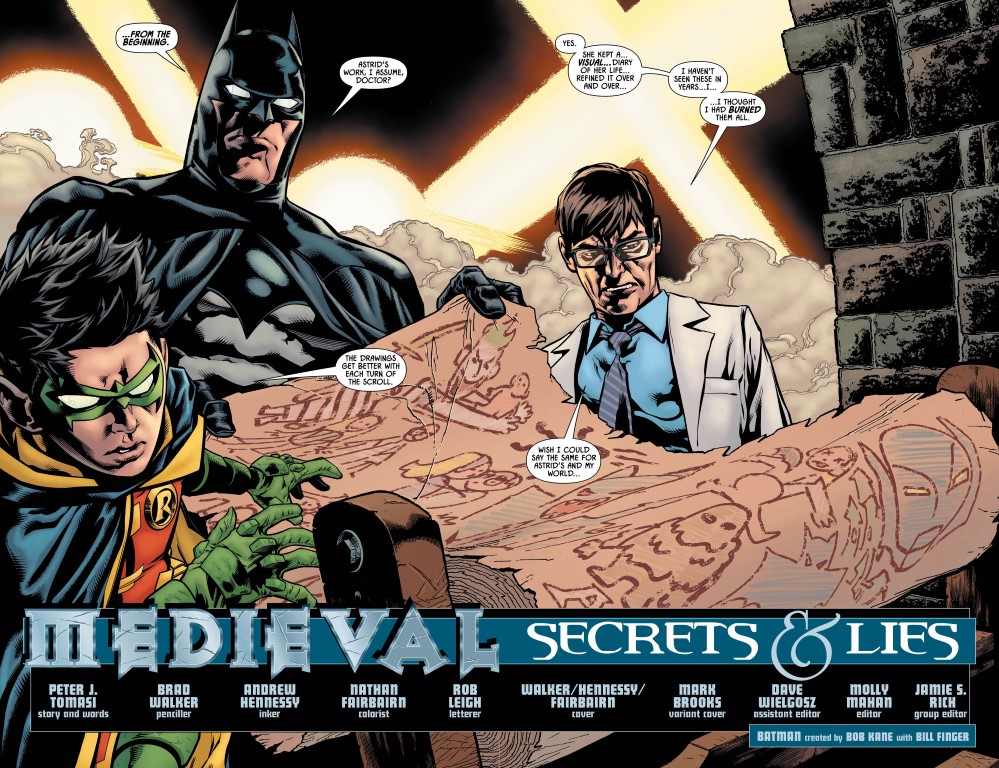 Now let's throw a little fire onto this child's already skewed view of the world when she finds out a Batarang killed her mom! Does Jeremiah info his daughter that it was thrown by some random inmate and totally not Batman? No… No he does not. You can kind of see the bigger picture here huh? That's mostly what this issue consists of with a few other pages in to move the actual story along.  And as always in Tomasi's Detective run, Batman is a total unit and keeps on doing awesome Batman things like punching holes in walls and trying to deduce why Jeremiah is a total idiot.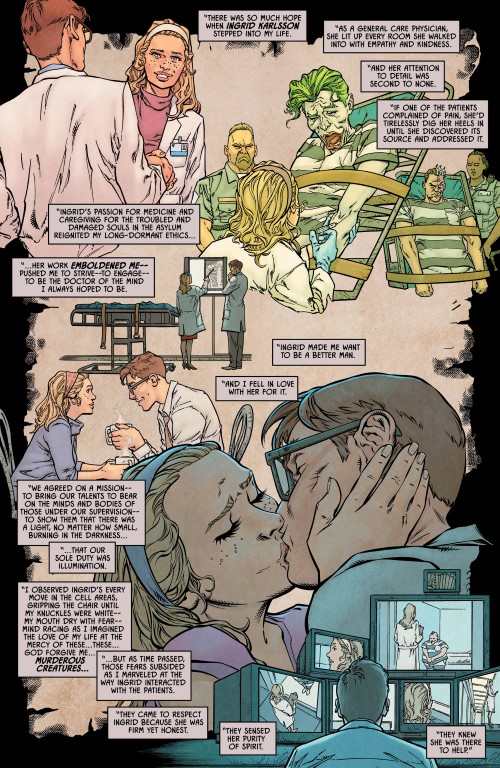 This issue is mostly just character building for the main villain, and honestly it is really good. Peter J Tomasi once again delivers and is backed up by a killer art team. The only bad thing I can say about this issue is that I would have liked to have seen the story progress a little more than it did, but other than that, it was good stuff. If you are really into this current run of Detective Comics then obliviously this is a must have. I've giving this issue a 4 out of 5.