Comics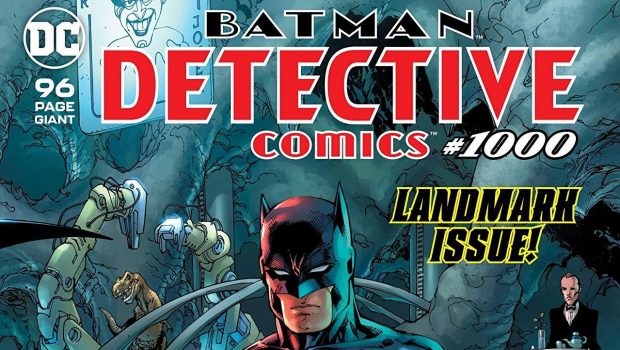 Published on March 30th, 2019 | by Jeremy Carr
Detective Comics #1000 Review
Years In The Making
Summary: A collection of stories of Batman throughout his years as the Caped Crusader to honor our Hero in this Milestone Issue.
It's been a long and hard road for our favorite hero in the cape and cowl, but now, along with Superman, he has made his mark in comic book history with the second series from DC Comics to hit issue #1000. Today, we get the privilege to be a part of this history with this over-sized, special edition of Detective Comics. This issue takes the who's who of DC Comics and puts them all together to gives us a series of short stories taking place all through Batman's amazing history. With writers like Kevin Smith, Scott Synder, Brian Michael Bendis, Christopher Priest and the legendary Geoff Johns, what's not to love about this over the top, action packed issue of shorts? This issue really shows the life of the DC Universe, with appearances from so many characters that are allies and foe.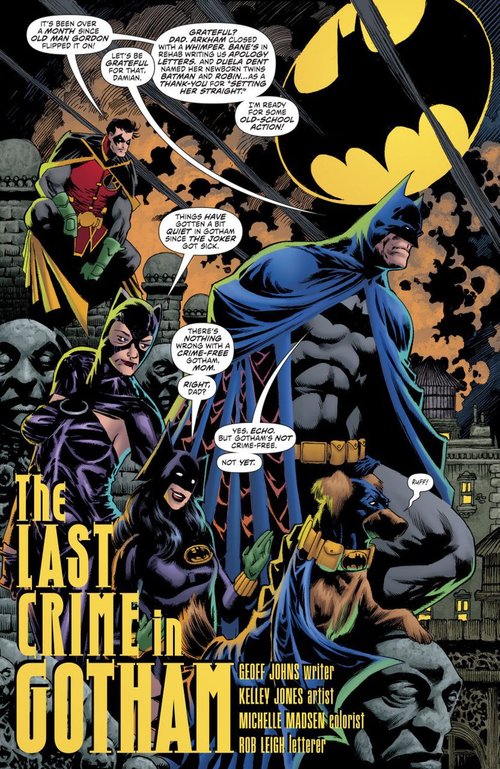 Now it's not just about all these different writers that make this issue so iconic, but also the plethora of different artist whose work grace these pages. I'm talking about artist like, Greg Capullo, Jim Lee, Alex Sinclair, Becky Cloonan, Alex Maleev, Joelle Jones and, one of my personal favorites, Jason Fabok. The beauty in this issue alone is worth double what this issue sells for; it's a feast for the eyes and an issue I'll have the pleasure of looking at time and time again.
I don't want to give too many details away about the shorts because that would really take away from the enjoyment of you, the reader, but I must say the biggest take away from this entire issue was the last story by Tomasi that will lead right into the next story arc of Detective Comics. I look forward to the future of this series. The series leading up to this historical issue has really invigorated my love for the Detective Comics series and scratches the Batman itch that I'm just not getting from the other Batman series.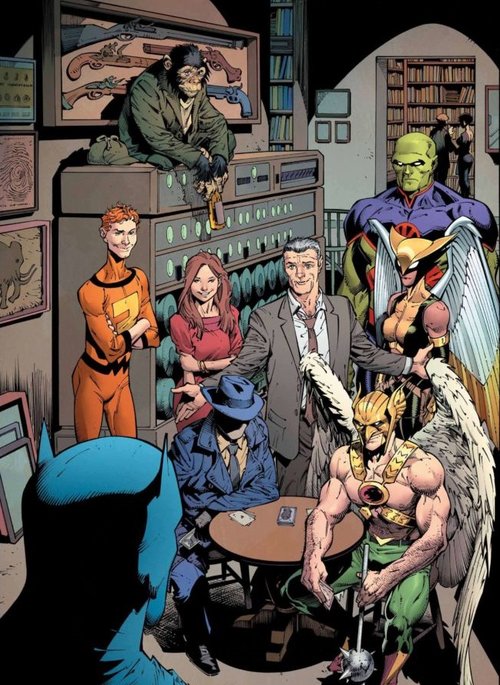 There is no doubt in my mind about whether this should be a purchase for any Batman or comic book fan. This is a part of not only DC Comics history, but history for the Comic Book industry. This is easily a 5 star issue;going into the future, I hope that this series continues to thriveand that someday someone can review Issue #2000.
I want to give a special thanks to DC Comics and all the writers and artists that pour their hearts and souls into this medium that I absolutely adore.