Games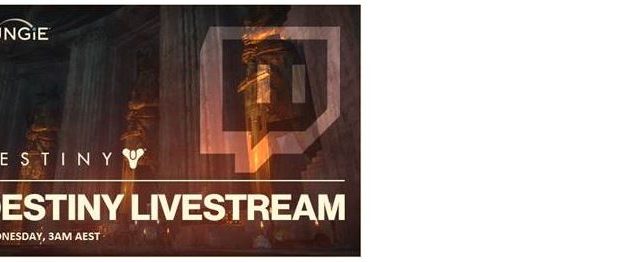 Published on August 16th, 2016 | by admin
Destiny: Rise of Iron Livestream Reveal
Join Bungie for an exclusive Twitch livestream, on Wednesday 17th August, 3am AEST, live from gamescom in Germany. The Bungie away team will reveal more of the next adventure in Destiny, starting with a brand new Bungie ViDoc which delves into the complete player experience in Rise of Iron. Then, stick around for new Crucible gameplay, with developer commentary and some new surprises.
Destiny: Rise of Iron is the next highly anticipated expansion to the Destiny universe. It features an all new cinematic story campaign set within The Plaguelands, a brand new location on Earth. Under the command of Lord Saladin you will face a new faction of Fallen Devils, the Splicers, while unravelling the mystery of the Iron Lords. Rise of Iron features new weapons, armour, and gear, as well as a new cooperative three-player Strike, a new mode and maps for the Crucible competitive multiplayer, and an all new six-player cooperative Raid.
Following the livestream, those who didn't have the chance to tune in will be able to catch-up with a full recap of the stream.
You can also catch-up on the last Twitch livestream here, Deej and the team showcased the new Iron Gjallarwing Sparrow and took a tour of the forever changed Cosmodrome and Plaguelands.