Events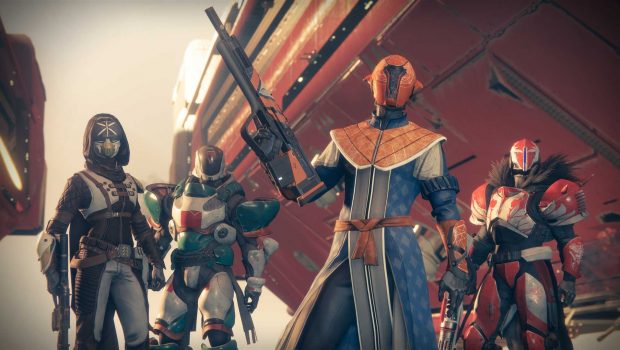 Published on October 24th, 2017 | by admin
DESTINY 2 SPICES UP PAX AUS WITH RAMEN POP-UP!
October 23, 2017- Bungie and Activision Publishing, Inc., a wholly owned subsidiary of Activision Blizzard, Inc. (NASDAQ: ATVI) are excited to announce that a Destiny 2 inspired Ramen pop-up will appear at Australia's largest gaming expo, PAX AUS, in partnership with modern Izakaya and Sake Bar, Akachochin. It's no secret that Spicy Ramen is one of character, Cayde-6's favourite dishes in the game. As one of Destiny 2's most beloved characters, the Destiny 2 x Akachochin pop-up celebrates Cayde-6's devotion to Spicy Ramen to deliver a fun, one-off dining experience for Destiny 2 fans and PAX visitors.
Akachochin offers traditional Japanese food twisted into modern bursts of flavour. At PAX AUS, visitors will be able to find out what food fuels a Guardian with three delicious Ramen recipes, inspired by Destiny 2 characters. On offer will be Cayde-6's Spicy Ramen in all its glory, as well as the Zavala Ramen with Miso Broth and Ikora Rey Ramen with Soy Broth. Ramen bowls will be available on a first come, first serve basis.
Akachochin head chef, Uein Hayashi Lee, says, "We love creating new dishes, so couldn't wait to produce a Spicy Ramen recipe in honour of Destiny's Cayde-6, that he could truly be proud of!  For those unsure if they can handle the extra spice, we also have two other Destiny inspired recipes available that we hope will keep fans coming back for more."
The Destiny 2 x Akachochin pop-up will be located at 'The Common Lawn' at the Melbourne Convention Centre, 27th – 29th October. During PAX, Destiny 2 will be playable on the NVIDIA, Razer and Alienware booths. Visitors can also enjoy live streams from some of Australia's biggest gaming YouTubers, as well as community-led panel shows.
Outside of PAX, Akachochin is based on the South Wharf and boasts some of the best Japanese food in Melbourne, thanks to head chef Uein Hayashi Lee.
For further information, visit: http://www.akachochin.com.au/ and check out Akachochin on Facebook: @AkachochinMelb and Instagram: @akachochinmelb.