Games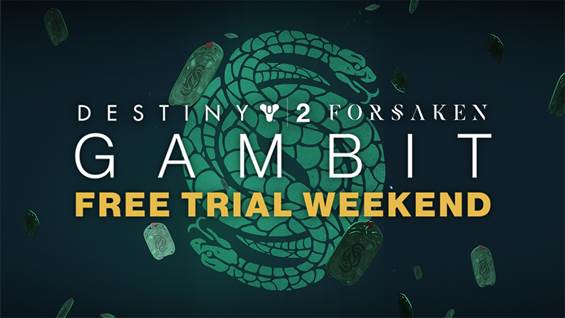 Published on September 20th, 2018 | by Admin
Destiny 2: Forsaken – Gambit Free Trial is Back!
Missed your chance to play? Gambit's back this weekend with all four maps and enemy races! 
Gambit is an all-new hybrid game mode for Destiny 2: Forsaken. Dive into how the competitive co-op experience combines the best of team PvE and PvP.
Destiny 2: Forsaken's Gambit mode will be open to all Destiny 2 players this weekend. Boot up and play on Saturday, September 22nd at 3am AEST through Monday, September 24th 3am AEST.
All 4 Maps. This Weekend only.
Watch the trailer here.