Blu-ray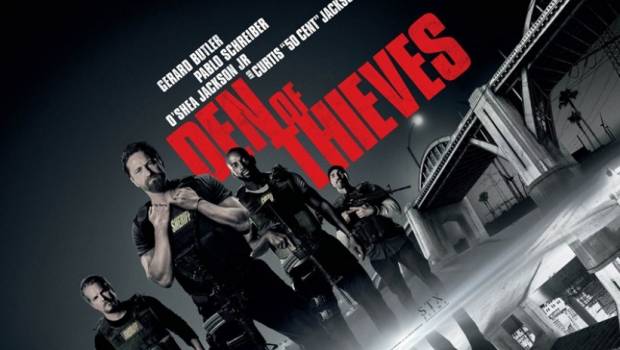 Published on June 16th, 2018 | by Tony Smith
Den Of Thieves Blu-ray Reviews
Summary: Den Of Thieves is a predictable yet fun watch
Den Of Thieves, directed by Christian Gudegast is a classic and gritty cops vs robbers thriller with quite a bit of violence and action that stars Gerard Butler as police officer Nick O'Brien who has been given the task of stopping a group of criminals led by Pablo Schreiber (Ray Merrimen). Needless to say this has become personal for Nick as his leads his group of elite police officers.
Pablo's next heist is to break into the US Federal Reserve Bank in LA and O'Brien and his team of officers will stop at nothing to capture these thieves who are always one step ahead of them as they race around the city. Like other films, all these characters have a reason for what they do, including their past which is touched upon during the story and nothing is ever black and white.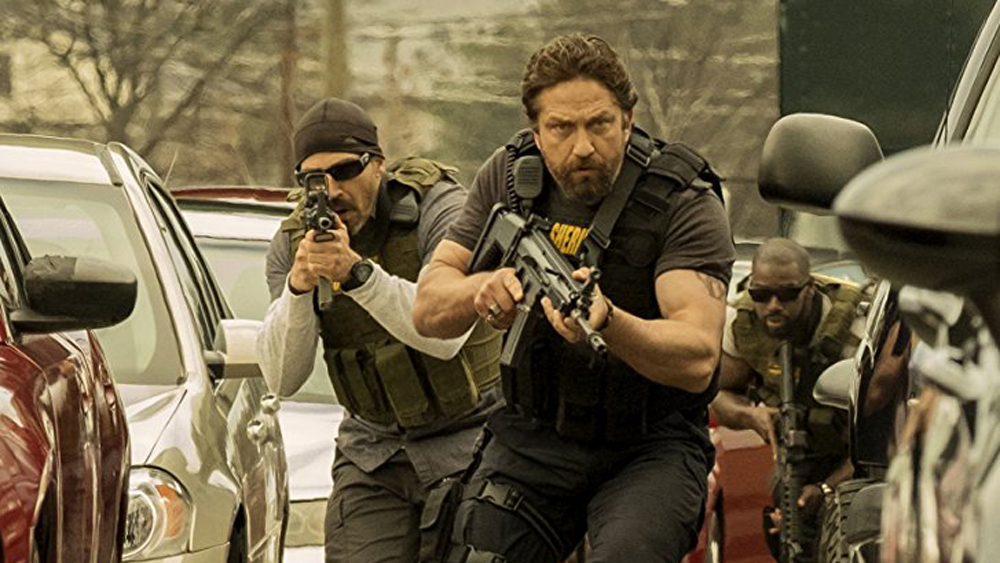 So if you haven't seen one of these films in a while, Den Of Thieves is a mildly entertaining film which comes with a predictable plot with Butler playing his stereotypical tough-guy role again, even down to his dialogue and macho posturing. Given that, some of the dialogue is a little over the top, particularly from Butler which is almost expected these days.
Also, some of the drama and action scenes in the movie does draw you in as we follow these two characters around, including their tense moments. Besides Butler and Merrimen, the film also includes O'Shea Jackson Jr, Meadow Williams, Brian Van Holt and Dawn Olivieri who add to the clichés of this thriller, however they do epand the story. The film even has rapper 50 Cents who I believe is filling out one of his dreams and doesn't really add to the overall story… good try fitty.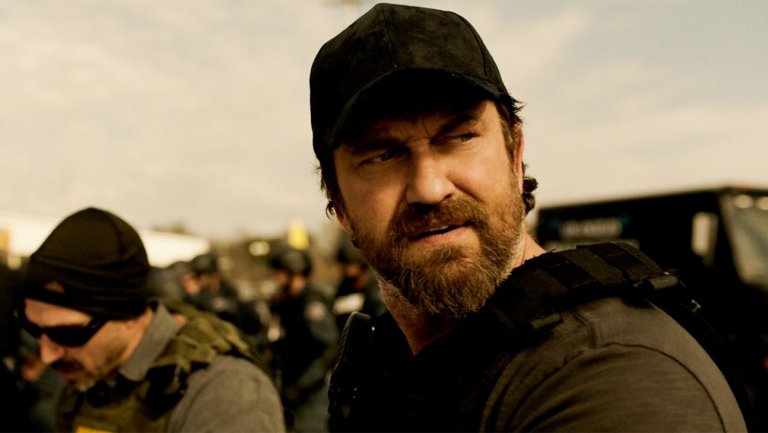 Video, Audio & Special Features

Den of Thieves is well presented on Blu-ray with decent video quality and some impressive audio, particularly when the action heats ups which is made more prevalent in the final showdown between police officer Nick O'Brien and professional thief Pablo Schreiber. It's a film that is better watched on a big screen with surround sound. The features also go into the making of the film, including commentary by the director if you're looking for something substantial.
Special Features
Audio Commentary with Director Christian Gudegast
Featurette: Into the Den
Featurette: Alpha Males
Featurette: Alameda Corridor
Outtakes
Final Thoughts?
Den of Thieves even with all the clichés, posturing and over the top moments is an enjoyable yet ultimately forgettable watch that does make for an entertaining night at home.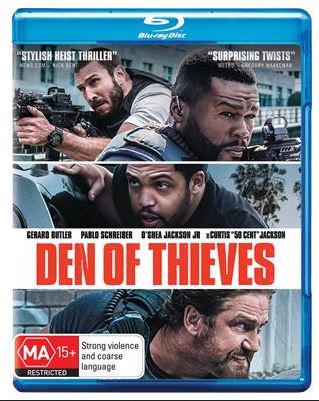 Blu-ray Details
Director – Christian Gudegast
Actors – Gerard Butler, Pablo Schreiber, O'Shea Jackson Jr., 50 Cent
Film Genre – Action
Label – Roadshow
Audio – English (DTS-HD 5.1)
Subtitles – English
Running Time – 140
Aspect Ratio – 2.40:1
Region Coding – B (Blu-Ray)
TV Standard – HD
Rating – MA15+
Consumer Advice – Strong violence and coarse language
Year of Release – 2018
Primary Format – Movies/TV – Blu-Ray