Comics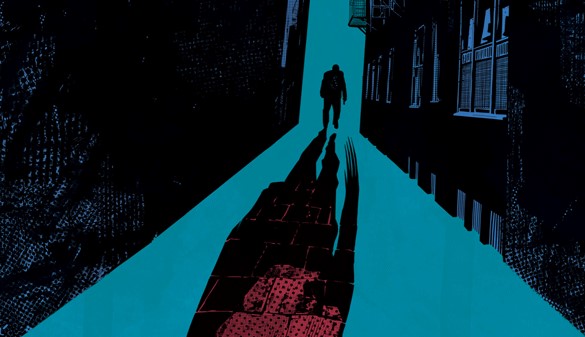 Published on March 26th, 2017 | by Ben Boruff
DEMONIC TP REVIEW
Summary: Demonic is an evocative work of adventure-horror that flows well from scene to scene.
If Demonic had a soundtrack, it would be Beethoven's Moonlight Sonata. Beethoven's student Carl Czerny reportedly described the sonata's first movement—the adagio sostenuto—as "a nocturnal scene, in which a mournful ghostly voice sounds from the distance," and this description matches several elements of Christopher Sebela and Niko Walter's haunting comic.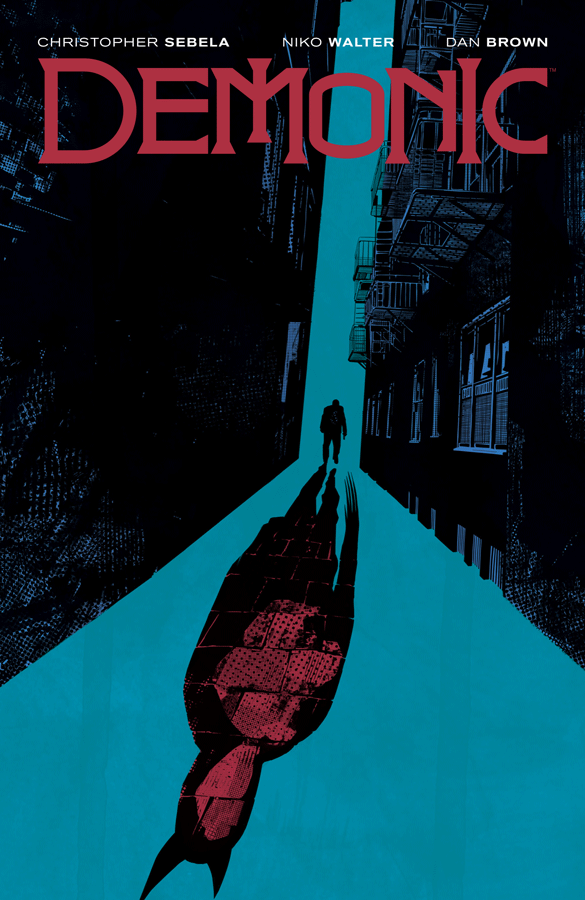 On its surface, Demonic is about Detective Scott Graves, a tragic hero who is possessed by a demon named Aeshma—but the value of this comic extends beyond fantasy-horror ("dark fantasy") tropes. Demonic explores the nuances of loneliness, desire, guilt, and redemption, and it does so without relying on clichés or pedantry. Despite the story's proclivity for violence and blood, Demonic approaches these topics with a level of sensitivity that is not often seen in similar comics. Detective Scott Graves has the mental capacity of Willy Loman and the emotional range of Hamlet. He dresses, at times, like Jason Voorhees and Freddy Krueger, but his actions are fueled by a Gatsby-esque single-mindedness and a modus operandi that compartmentalizes sin, like that of Dexter Morgan. In other words, Demonic is a dense, multifaceted story, and most readers will enjoy processing the comic's nuances.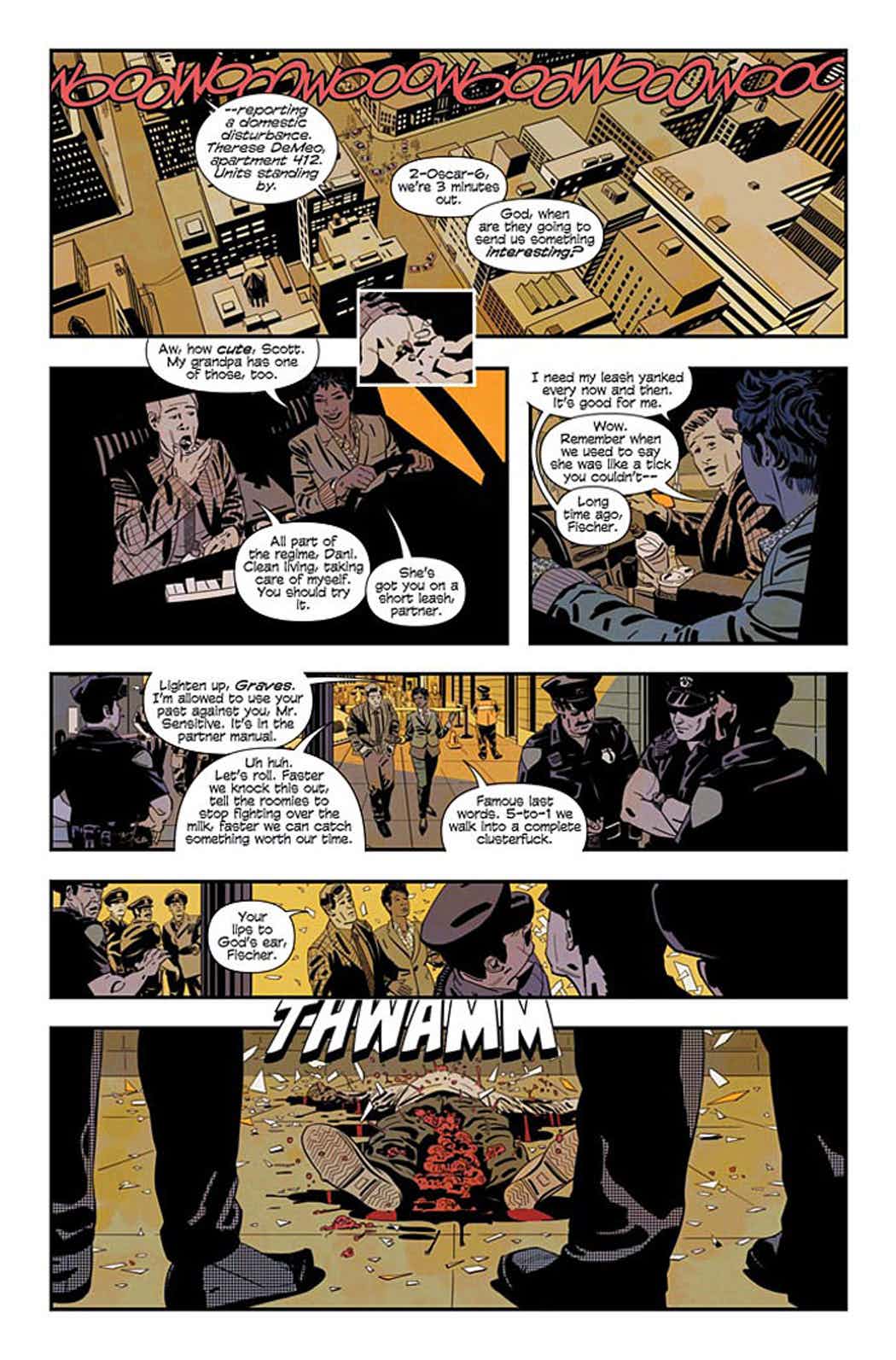 Writing – 5
Readers of Demonic generally have two options: 1) view the story as an action-filled tribute to the devil archetype, or 2) look past the blood and experience the comic as a Zimbardo-esque character study. Writer Christopher Sebela acknowledged the double–barreled nature of Demonic's narrative in an interview with Image Comics: Sebela noted the comic's flashy, visceral features—"it had demons and a dude in a mask with an affinity for knives and violence"—before explaining that, at its core, the story is about "a man covered in blood who isn't sure if he should laugh or scream and is wondering if he really wants to be free of this curse." Given the narrative's complexity, Sebela's ability to move the story seamlessly from scene to scene is particularly impressive. Each panel serves a specific purpose, and Sebela often nods to traditional horror clichés without damaging the integrity of the story.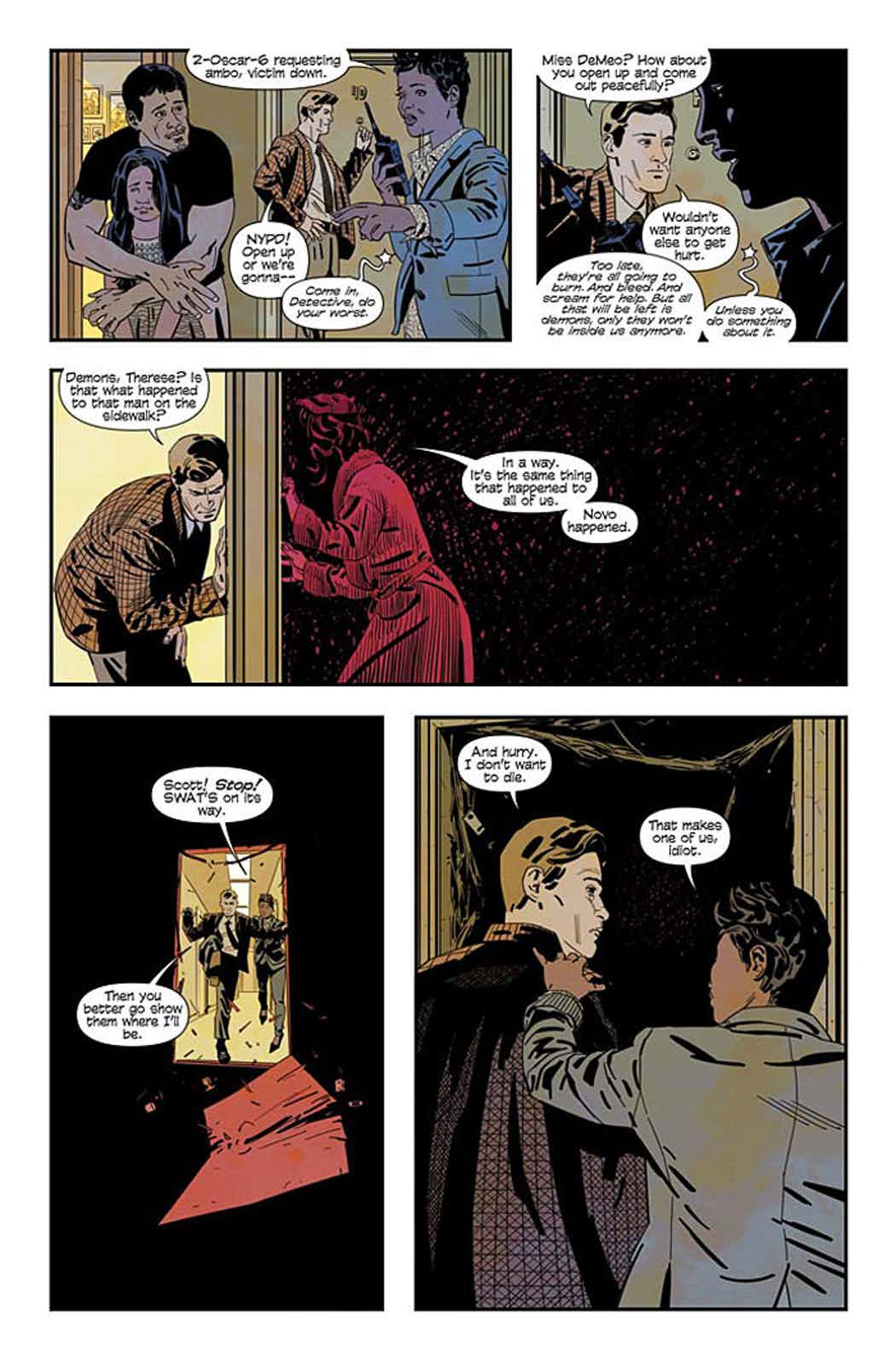 Artwork – 4.5
Demonic's artwork matches the complexity and intensity of the narrative. Pools of shaded colors—cyan, lilac, and saffron—provide backdrops for splatters of blood red and midnight black—lots of black. Thick-lined silhouettes pop from muted backgrounds, and dark shadows cover most scenes. Niko Walter offers characterization in the form of subtle grimaces and figure size. At times, characters are small and powerless. In other scenes, characters are large and godlike.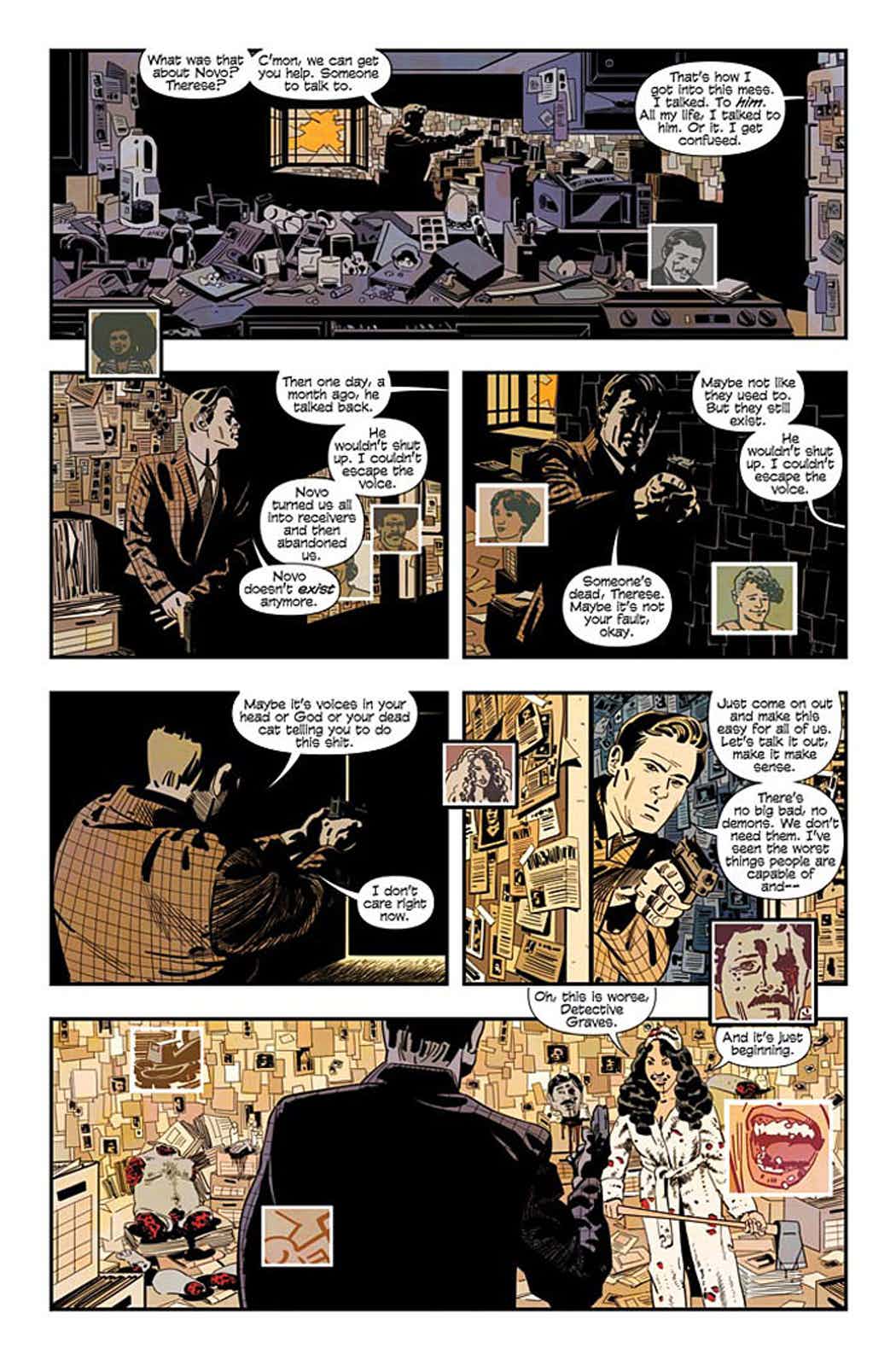 Conclusion
For inquisitive readers, Demonic will take time to process, but it is worth the effort. Christopher Sebela's narrative offers more than dark alleys and devil worship, and Niko Walter's artwork offers more than gruesome death and Cronenbergian demons. Most readers will want to read this entire Demonic TP in one sitting—and many will do so with wide eyes and bated breath.
Writing: 5 stars
Artwork: 4.5 stars
Total: 4.75 stars
Comic Details
Title: Demonic TP
Publisher: Image Comics
Creative Team: Christopher Sebela, Niko Walter, Dan Brown, Sal Cipriano
Reviewer: Ben Boruff