Hardware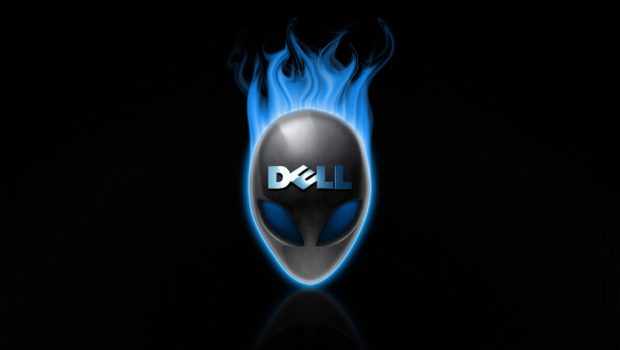 Published on August 21st, 2018 | by Admin
Dell Brings Gaming Innovations to 10th Annual Gamescom
Gamescom's best innovations can be seen in Hall 8 inside the Windows Gaming Area where Dell and Alienware will be showing game enthusiasts how to play like a professional esports champion, with the latest hardware, software and other tools to help transform their fantasy into reality. Celebrating its 10th annual event in 2018, Gamescom will become the ultimate digital playground in Cologne, Germany from August 22-25.
At Europe's largest trade fair for interactive games and interactive entertainment, Dell verifies its continued leadership in PC gaming and the gaming community: from the newly announced esports online training with Alienware Academy, to updates of the Alienware desktops and laptops, to the debut of Dell gaming monitors designed for hardcore and casual players alike.
"Gamescom gives us the opportunity to come to Europe each summer and bring some of our hottest innovations to 350,000 enthusiastic visitors," said Frank Azor, vice president and general manager, Alienware, G Series, and XPS. "We're proud to fulfill their expectations this year with multiple announcements including new technologies on all our Alienware systems, helping players to compete at their best."
Alienware Academy Esports Training Platform  
For well over a decade, Dell and Alienware have earned a legacy in esports, including Alienware's new partnerships with the NBA and NBA 2K League and with Team Liquid for the Alienware Training Facility in Los Angeles. At Gamescom, visitors can immerse themselves in the much anticipated Alienware Academy, a free-to-use online training platform to help hopeful athletes learn to competitively game like an esports pro. Taught by the pros from Team Liquid, and enabled by Tobii eye-tracking gaze overlay, heatmaps, stats and other tools, its CS:GO courses teach mechanics and strategies to incorporate into gameplay, helping aspiring athletes improve their skills, strive toward goals, gain post-lesson insights, and measure their performance against the community.
Alienware Command Center 
At CES, Alienware debuted Alienware Command Center, a "gaming home page" that merges system settings, content, and other functions for the first time. Starting July 31, Alienware Command Center is included free with all Alienware peripherals which can be utilized on any PC system, no matter the brand. Offering an integrated dashboard, gaming library, FX and power management features, it provides quick, easy access to an entire gaming catalog and the ability to fine-tune settings for every title.
Dell 24" and 27" Gaming Monitors
In the wake of Dell's recent launch of the Dell G series, a family of four gaming laptops, comes another benefit for PC gamers: all-new Dell Gaming Monitors.  With 24" FHD and 27" QHD resolution, fast overclocked refresh rates (144Hz for 24", 155Hz for 27") and an extremely rapid 1 ms response time for gameplay with minimum input lag, both deliver a fluid gaming experience offering gamers the flexibility to switch on or off AMD FreeSync.  Customize up to three user-defined profiles and choose preset modes for the best personalized gaming experience.  The gamer-inspired Recon-Blue metallic paint complements Dell gaming PCs for a unified look and gaming experience.  During the warranty period, Dell Premium Panel Exchange allows a free panel replacement even if only one bright pixel is found.
Alienware Aurora and Area 51 Updates 
The designated training PC for Team Liquid, the Alienware Aurora will be available with next-gen NVIDIA and AMD 560X/570/580X GPUs. As a mid-tower desktop, Aurora is a proven powerhouse for gaming professionals who need significant performance and upgradability. The new Aurora is ideal for VR, 4K gaming, even up to 12K gaming with its highest-end graphics options.
Alienware's flagship gaming desktop – the uniquely designed Area-51, with its iconic triad chassis –also will be available with next-gen NVIDIA and AMD 560X/570/580X GPUs. Built for gaming enthusiasts wanting superior gameplay and unstoppable performance for the latest VR, 4k or 8k games and streaming, the new Area-51 is a powerful beast with up to 18-core Intel® processors.
Alienware 15 & 17 
Alienware 15 and 17, the ultimate powerhouse gaming laptops now feature per-key LED lighting for more than 80 quadrillion lighting combos with countless effects and modes. Its upgraded TactX keyboard and n-key rollover enable more than 100 key commands for maximum actions per minute, and it's the only keyboard on a laptop with 2.2mm of key travel, providing rapid keystroke response.
Dell and Alienware @ Gamescom  
Dell and Alienware will debut new Alienware and Dell Gaming products for the European region, in Hall 8 in the Windows Gaming Area. Its technology will also power booths for partners including Blizzard: Starcraft II and World of Warcraft Areas (Hall 7), Square Enix (Hall 9), Techland's Dying Light: Bad Blood area (Hall 7) and a HiRez influencer event (offsite).
 Availability
Alienware Command Center support for 3rd party devices available July 31
Alienware Academy began beta this month
Alienware 15 & 17 with per-key LED lighting available on Dell.com August 21, starting at $1,399.99 (15) and $1,599.99 (17)
Dell Gaming 24 & 27 Monitors available on Dell.com August 28 starting in North America and Asia Pacific Region, starting at $319.99 (24) and $549.99 (27)
Alienware Aurora with NVIDIA Next Gen graphics available for pre-order on Dell.com later this month this month, starting at $899
Alienware Area 51 with NVIDIA Next Gen graphics and AMD GPUs available soon