Hardware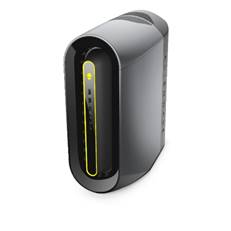 Published on December 8th, 2020 | by Admin
Dell and Alienware add NVIDIA GeForce RTX™ 3070 graphics to several desktops
No matter the season, Alienware and Dell are always working to deliver the most immersive gaming experiences for casual and diehard players. This season, we're excited to bring new NVIDIA GeForce RTX™ 3070 graphics to several of our desktops.
The NVIDIA GeForce RTX™ 3070 graphics is built with enhanced Ray Tracing Cores and Tensor Cores, new streaming multiprocessors, and groundbreaking DLSS AI Acceleration, this powerhouse graphics card offers incredible performance and stunning visuals that every gamer deserves.
Alienware Aurora R11 and Alienware Aurora Ryzen Edition R10 now offers new NVIDIA GeForce RTX™ 3070 graphics, joined by HyperX™ FURY DDR4 high-speed memory and high-performance desktop processors from Intel and AMD, so gamers that create have the muscle they need to run all the latest PC games and content software. As our most powerful gaming platform, Alienware Aurora also offers GeForce RTX™ 3080 and 3090 graphics configurations for those seeking more performance.
For the first time, NVIDIA GeForce RTX™ 30 Series graphics has arrived on the Dell XPS Desktop Special Edition and G5 Gaming Desktop with the introduction of the RTX™ 3070. For creators who also like to game, the XPS Desktop Special Edition promises a minimal yet sleek industrial design and is optimised for content creation as part of NVIDIA's RTX Studio program. With versatility for gaming, working, studying, or binge-watching your favorite shows, the G5 Gaming Desktop is an excellent value for gamers looking to get the most performance for their dollar.
With the holidays coming up, there's no better excuse to treat yourself to a new or upgraded gaming system. With a system with graphics that take a leap forward in gaming performance, you can dive further into this season's latest games titles with ease.