Games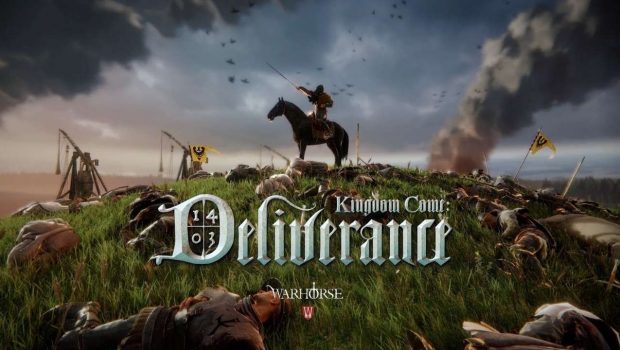 Published on October 30th, 2017 | by Admin
Deliverance – New Combat Video released!
Sydney, Australia – October 27th –  Warhorse Studios and Deep Silver today revealed unseen details of the combat system for the upcoming medieval role-playing game Kingdom Come: Deliverance which will launch on February 13th 2018 for PlayStation®4, PC and Xbox One the all in one entertainment system from Microsoft.
Daniel Vavra and his team give a brief insight on the combat system of Kingdom Come: Deliverance and explain the variety of weapons, attacks, counters and moves during the intense fights within the game. Challenging players to chain up combo attacks, finding opponents weaknesses and always aim for the right target zone medieval martial arts have never been displayed this realistic in a video game without losing the fun to play factor. 
About Kingdom Come: Deliverance – Kingdom Come: Deliverance is a story-driven open-world RPG that immerses you in an epic adventure in the Holy Roman Empire. Avenge your parents' death as you battle invading forces, go on game-changing quests, and make influential choices. Explore majestic castles, deep forests, thriving villages and countless other realistic settings in medieval Bohemia!
Massive realistic open world: Majestic castles, vast fields, all rendered in stunning high-end graphics
Non-linear story: Solve quests in multiple ways, then face the consequences of your decisions
Challenging combat: Distance, stealth, or melee. Choose your weapons and execute dozens of unique combos in battles that are as thrilling as they are merciless
Character development: Choose your equipment, improve your skills, and earn new perks
Dynamic world: Your actions influence the reactions of the people around you. Fight, steal, seduce, threaten, persuade, or bribe. It's all up to you
Historical accuracy: Meet real historical characters and experience the genuine look and feel of medieval Bohemia
Key Facts

Title: Kingdom Come: Deliverance
Platform: PlayStation®4, Xbox One, PC
Developer: Warhorse Studios
Co-Publishers: Deep Silver, Warhorse Studios
Release Date: Tuesday, February 13th 2018 (worldwide)
Classification: CTC
Genre: RPG
Price: PC: $79.95 Console: $89.95