Comics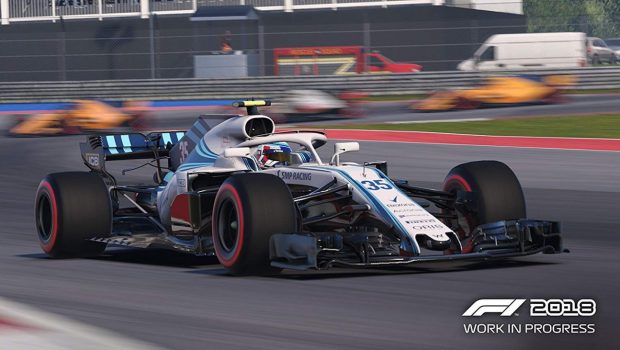 Published on June 15th, 2019 | by Admin
Defeat Your Rivals and Celebrate Victory with the F1® 2019 TV Advert
Codemasters has released the exhilarating trailer of the F1® 2019 official videogame, which will be seen globally across digital and linear TV channels as the season intensifies ahead of the FORMULA 1 PIRELLI GRAND PRIX DE FRANCE 2019, quickly followed by FORMULA 1 MYWORLD GROSSER PREIS VON ÖSTERREICH 2019 and the FORMULA 1 ROLEX BRITISH GRAND PRIX 2019
The all-action spot highlights the fierce rivalries that emerge during the 2019 FIA FORMULA ONE WORLD CHAMPIONSHIP™ as drivers go wheel to wheel and brush, collide and spin out of the race.
FIA Formula 2 Championship™ is featured and shows a glimpse into the feeder series where players launch their careers before progressing into the 2019 FIA FORMULA ONE WORLD CHAMPIONSHIP™.
The trailer celebrates the F1® 2019 Legends Edition and arguably the greatest F1 driver rivalry of all time as Ayrton Senna and Alain Prost renew their on-track battles.
Highlighting the visual uplift of the Bahrain International Circuit and Singapore under the lights to the realism of the heat-haze in Mexico, the trailer culminates with the euphoria of victory and the celebration on the podium.
The F1® 2019 Legends Edition is launched on June 25th 2019 on PlayStation®4 computer entertainment system, the Xbox One family of devices including the Xbox One X and Windows PC (DVD and via Steam). The F1® 2019 Anniversary Edition is released on 28th June 2019.
Follow Codemasters F1® games blog and social channels on Twitter and Facebook for future updates and pre-order now from http://www.formula1game.com/