Hardware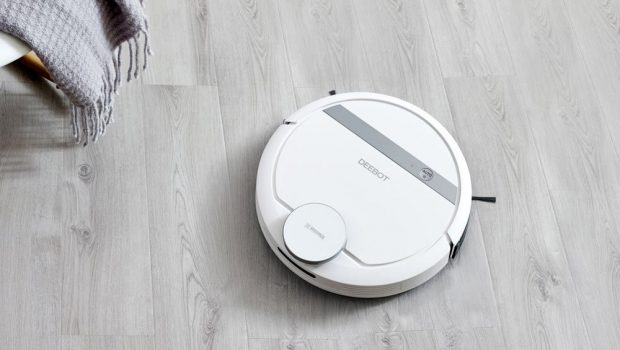 Published on October 19th, 2018 | by Andrew Bistak
DEEBOT 900 Review (Vacuum Cleaning Robot)
Growing up and watching classic cartoons like The Jetsons to films such as the Blade Runner, we were meant to have flying cars by now and as science fiction proved a template for creators, automation has become part of our modern lives, particularly with smart technology. So although I'm not reviewing a flying car today, I'm checking out something equally as impressive and cool with a product from EVOVACS ROBOTICS called the DEEBOT 900.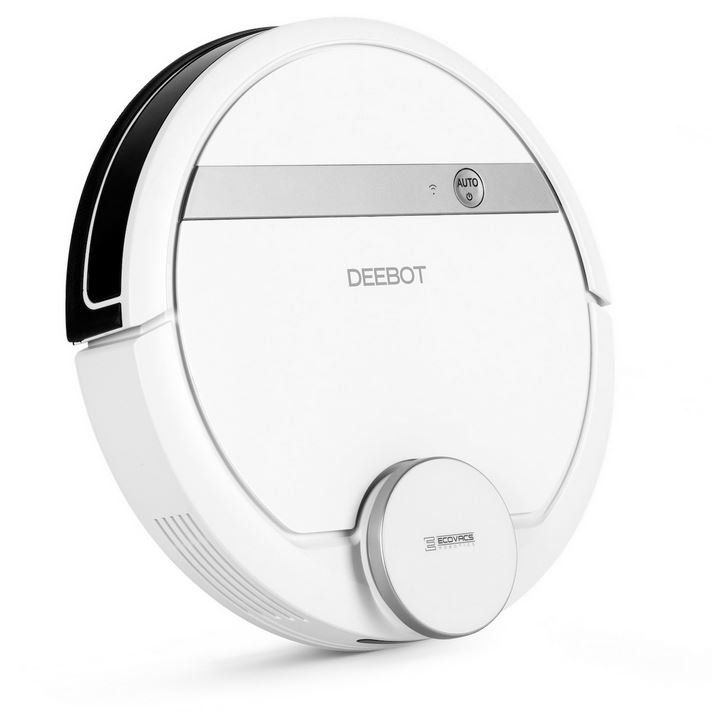 So what exactly is the DEEBOT 900?
At its core, it's an automated vacuum cleaner, however unlike the robot vacuums of a bygone era, the DEEBOT 900 is far superior in terms of its cleaning power, performance, battery and more importantly smart technology that makes this a must have product for households across Australia and the world. As it uses Wi-Fi and smart technology (e.g. phone and tablets), you can control the DEEBOT 900 from anywhere in the world and with a touch of the button on either the app or the robot itself, cleaning will commence automatically.
It really is that simple and check out this quick video we made of the DEEBOT 900 cleaning our carpet and then going home to charge… oh, it even cleans tiles!
Furthermore, you can specify what rooms you want cleaned or clean your entire home and when the DEEBOT 900 finishes, it returns to the dock in order to charge. Another great feature is its smart mapping technology that literally makes a floor plan of your home and memorises what may be an obstacle in its path like a table or couch to avoid in the future. However with the mapping technology, if you have another part of the house which is not accessible from your main area, the DEEBOT 900 will need to remap the area.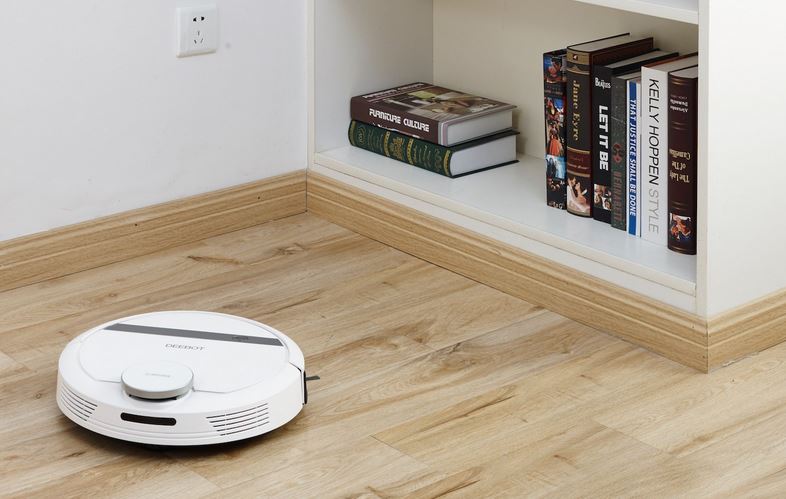 But before we jump into our review, let's check out the features of this amazing product from EVOVACS ROBOTICS;
Smart Navi Technology
The laser-based navigation creates an accurate virtual map of the DEEBOT's surroundings. This cutting-edge technology gets to know every corner of your home and enables the DEEBOT to find the optimized route for perfect cleaning.
Control via ECOVACS app
The Internet of things extends to your robotic cleaner. You can control the DEEBOT 900 anytime, anywhere as the ECOVACS app can be used to monitor a clean, set a cleaning schedule or control which area needs to cleaned.
Max mode for deep clean on carpets
You can choose between a main brush or an easily interchangeable direct suction inlet. The tangle-free suction inlet effortlessly collects hairs with no risk of tangling. Using the main brush, you can achieve greater lift and deeper cleaning, especially on carpets.
OTA-updates: Firmware updates and new features will be easily installed to the robot via WiFi
The OTA technology ("Over-the-Air") includes easy-to-install wireless updates: important firmware upgrades, as well as new features, will be loaded directly onto the robot which take effect immediately.
As you can see, the DEEBOT 900 looks great on paper and after our thorough testing of this product over the last 2 – 3 weeks, it performs remarkably well as it picks up all sorts of dirt from the floor like dust, food crumbs, small bits of paper, dog hair, sand and just about everything else. You're probably thinking how this product stands up against a more powerful vacuum like a Dyson Cyclone V10 Animal? Your regular vacuum isn't going anywhere, however to maintain a clean house and reduce your work, this is where the DEEBOT 900 shines so in other words, you'll be vacuuming considerably less with this robot vacuum.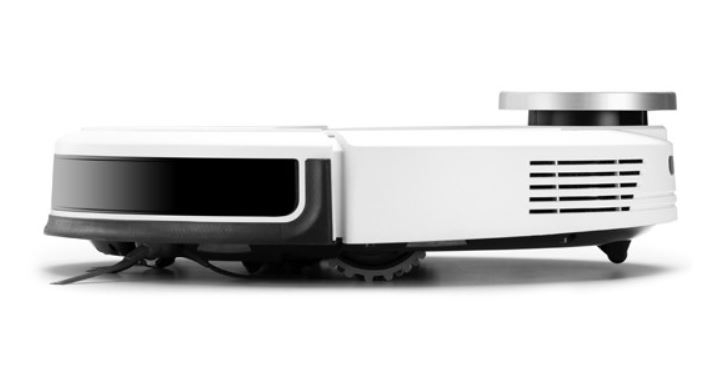 Well packed from EVOVACS ROBOTICS, this company ensures that you have everything you need to get this product up and running in minutes. Inside the box, you get the DEEBOT 900, a docking station instruction manual, quick start guide, 4 side brushes (the robot uses two), main brush (pre-installed), direct suction option, sponge filter and high efficiency filter, multi-function cleaning tool plus a warranty card. In terms of design, the DEEBOT 900 also has anti-collision sensors and bumper and on the top of the unit is the LDS (Laser Distance Sensor). Aesthetically is looks great and would suit any home or office, especially with its neutral use of colours. Inside the unit which is opened via the plastic hatch is a reset button, Wi-Fi Indicator Light, Auto-Mode button, Power Stick and Upgrade Port.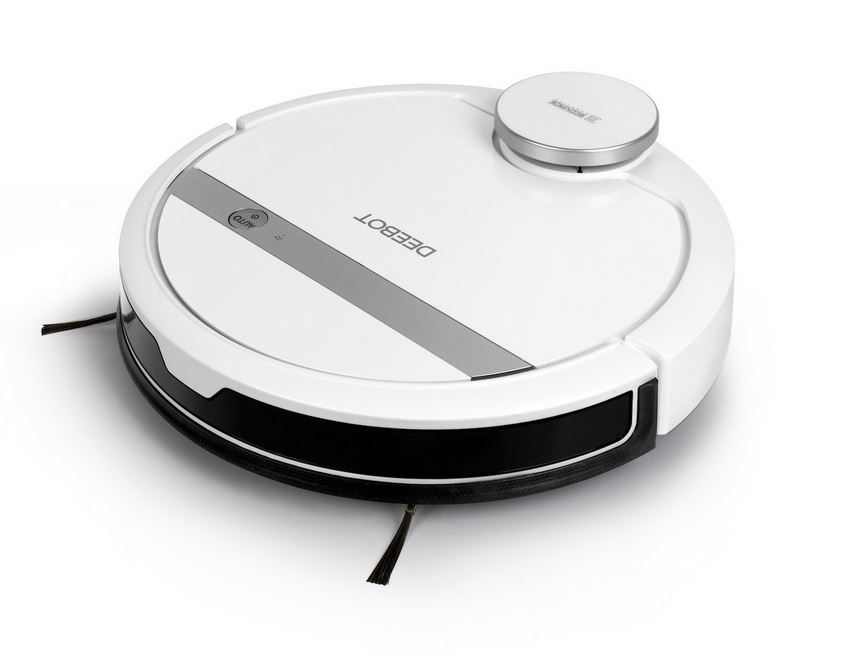 To set-up the DEEBOT 900, you must remove the protector around the top of the bumper, setup the docking station, install two brushes under the unit which just snaps in and then turn the unit over. By opening the hatch on the top, you then need to turn the unit on and then download the ECOVACS app from either the App Store or Google Play. Once you have the app installed, you simply follow the wizard which walks you through the final setup process. This includes choosing the correct ECOVACS model and connecting to your Wi-Fi network. Once done, it even searches for new firmware if available to ensure you are all up to date and if you want, you can even give it a name like Cinderella!
EVOVACS App Gallery
When you're ready to clean, make sure things like clothes or shoes are out out the way because at times, the DEEBOT 900 can get stuck at times but this is more due to human error and surprisingly, it can get out of most jams quite easily. To start a clean, you simply push auto on the app or auto button on the DEEBOT 900 itself and presto, cleaning has commenced. The app also gives you a wealth of features such as setting the suction power of the vacuum (standard or max), creating virtual boundaries to inform the DEEBOT what areas to avoid, prioritise rooms to clean more or less, target high-traffic areas more such as a hallway and setting up a schedule. There's quite a bit to be found in the app.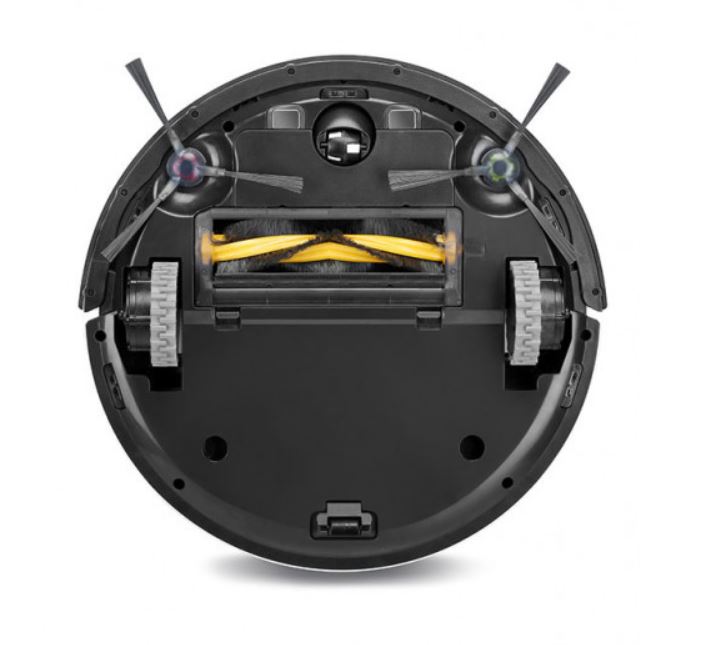 The quality of the vacuuming by the DEEBOT 900 is very good and as mentioned, it will vacuum on both tiles and carpets. We had no issues whatsoever in terms of it picking up things from our floor. To empty the DEEBOT of rubbish you simply remove the dust bin/filter, empty it in the trash and give the filter a slight clean. Both of these can also be washed and then dried in the sun. All in all, it's a very well designed product and the only thing I could suggest is maybe a notification to the user that the dust bin is full and needs emptying but apart from that, happy cleaning!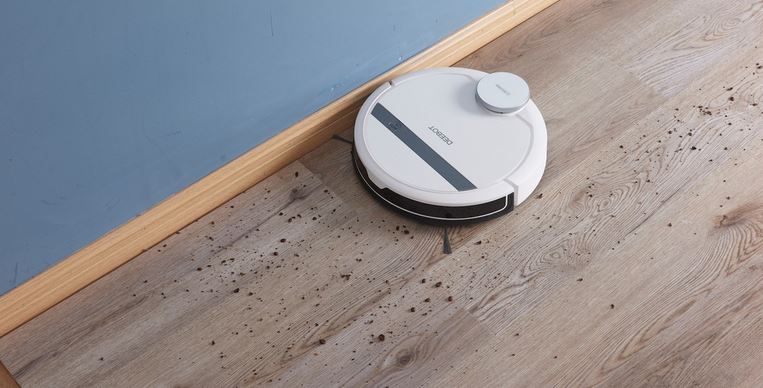 Final Thoughts?
The ECOVACS DEEBOT 900 retails for around $799 and if you're time strapped and like a clean home, it is definitely worth the investment for this luxury item. However there are some other costs associated with this vacuum that include the side brushes, main brush and filter which eventually need replacing, however the app will actually tell you how many hours left you have which is impressive.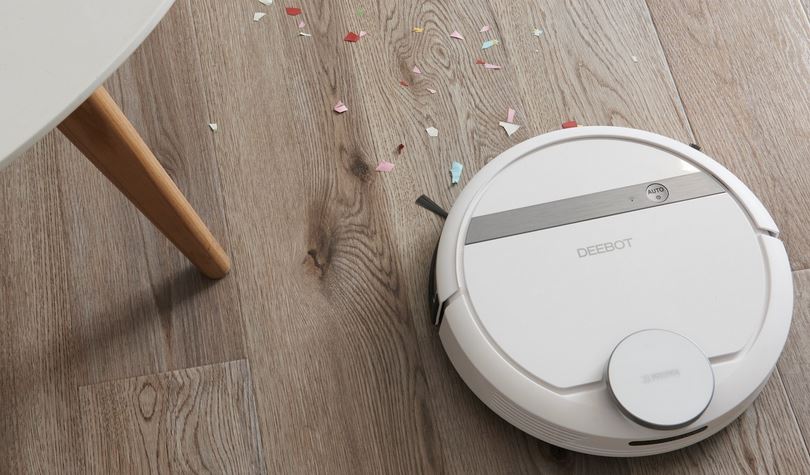 Technical Specifications
Dimensions (Overall): 95mm (H) x 337mm (W) x 337mm (D)
Weight: 3.5kg
Includes: Multi-surface brush
Features: 360-degree Swivel, Clean and Dirty Water Tanks, Cordless, Rechargable
Capacity (Volume): 470 ml
Cleaning Path Width: 200 millimeter
Run Time: 100 minutes
Recommended Surface Application: Hard Floor, Carpet, Hardwood
Hose Length: 0 feet
Number of Speeds: 1
Filter Type: Allergen
Bag Type: Bagless
Power Source: Battery-powered
Battery: 1 Non-universal Lithium, Required, included
Warranty: 1 year limited warranty